Welcome to another edition of #FinisherFriday! This is Wreddit_Regal bringing you a short review of the IWC's second-most memed wrestler, after HOOK.
Veer, despite his short career in the WWE, is probably one of the most Internet-famous wrestlers of the RAW roster. Not because of his previous stint as a baseball player, but due to this meme that went the course of over six months.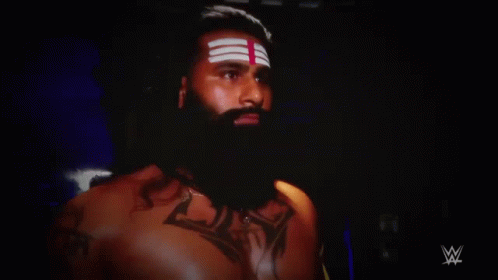 Regarded by some as WWE's answer to the "Send HOOK" meme, which propelled the AEW rookie to stardom before he even had his first televised match on Dynamite, Veer definitely gained a lot of traction from this as he made his long-awaited debut on the red brand to more than a couple of cheers from the crowd:
Drawing inspiration from his baseball roots, Veer's offense consists of steamrolling his opponents with the most vicious of shoulder blocks and strikes.
Veer has been known to end matches using the most unassuming moves (a la WALTER GUNTHER):
But he seems to have found his finisher of choice, opting for a submission named the Cervical Clutch:
It's a crafty piece of work, making a new variation of the classic Camel Clutch:
Or to be more specific, a variation of the twister submission:
Instead of hyperextending the neck and spine (of which the average human body can afford to go a couple of degrees further), the twister cranks your head to one side, and your lower body to the opposite side, like twisting an Oreo cookie in opposite directions. This causes lower cervical lateral flexion, upper thoracic lateral flexion, and lower thoracic/lumbar axial rotation, the damage summed up in this hilarious Simpsons GIF: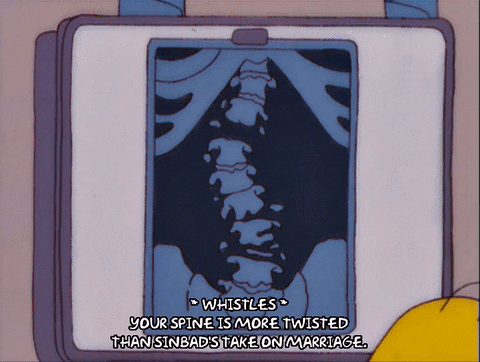 Using my Regal Rating, I would give this finisher a:
10/10 for aesthetics. Although I would like for him to lean more on his "Million Dollar Arm" backstory and use a high-impact lariat as his finisher, this submission does more than enough to emphasize the fact that he's explosive, intense, and coming for the entire RAW roster.
9/10 for damage. His execution falls one point short of being a perfect 10, as the opponent's lower body isn't secured enough in the camel clutch position, giving them a chance to alleviate the cranking pressure by turning their body to one side. Veer can easily deny this by simply sitting on the opponent's back.
And there you have it chaps, my short review of Veer's Cervical Clutch! Now that he made a statement by decimating Dominik Mysterio, who do you think would be the next in line to fall prey to him? Let us know in the comment section below!
Wreddit_Regal is the resident sports kinesiologist of Reddit's wrestling forum, r/squaredcircle. From the most basic of punches to the most intricate double-team maneuvers, he can explain them within the realm of human anatomy and physics, because when doing absolutely nothing wrestling-related, he also happens to work as an operating room nurse.