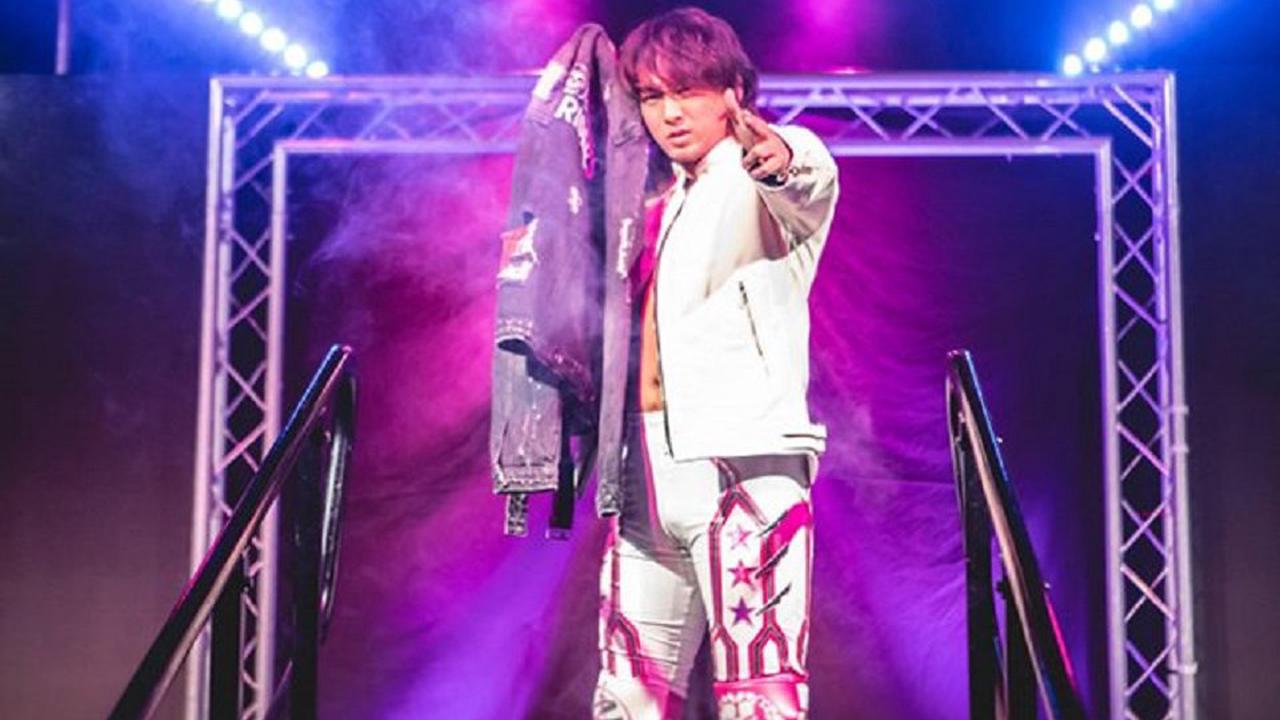 Welcome to another edition of #FinisherFriday! This is Wreddit_Regal bringing you a short writeup of one of NJPW's most beloved storylines to date, as well as a finisher that served as an invisible bond between daddy and son.
The date is June 9, 2019. Jon Moxley had snatched away the IWGP US Heavyweight Championship from Juice Robinson just a few days ago, and he was more than ready to send shockwaves on the puroresu world. Coming into Dominion 6.9, he thought that he was facing another jabroni in the person of Shota Umino, who was a young lion to boot. But little did he know about the surprise awaiting him once he diverted his glance from the ringside camera:
As history would tell, that starting offense was short-lived with the Rider of Death easily taking the win, but nobody was ready for what happened next: in a shocking display of tough love, Moxley helped the young lion walk backstage, and declared to the whole world that he was to take Umino as a sort of protege:
This segment signaled the start of what the Internet called an "affectionate father-son dynamic," with Moxley giving Umino the nickname "Shooter."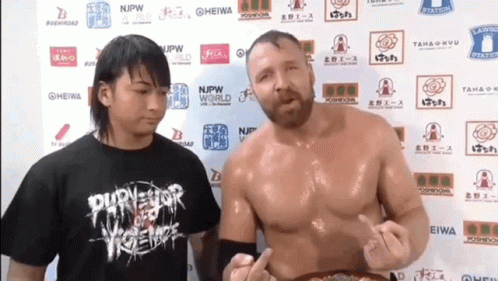 This relationship went on for months, until Shooter came to the painful realizarion that he cannot ride the Death Rider's coattails forever if he wanted to grow as a wrestler, and went on a learning excursion after losing to Karl Fredericks at the Young Lion Cup. To this day, he continues to work on British promotions like RevPro, Fight Club Pro, Bar Wrestling, and Over The Top with the mementos that Moxley left him.
Umino didn't just learn how to throw middle fingers from Mox, he also learned that a Western brawling offense and traditional puroresu can be mixed to create a destructive cocktail:
His finisher is a snap double underhook DDT adopted from Moxley, the Death Rider:
Which is executed the same way that his daddy spiked his head from two years ago:
Using my Regal Rating, I would give this move a:
8/10 for aesthetics. To be fair, he performs the move the exact way Mox does. If I were to rate Mox doing it, it would be a 9 or a 10, but Shooter seems to still lack that badass air that his daddy carries all the time.
9/10 for damage. The snap prevents the opponents from using their legs to brace for impact. Underhooking both arms also prevents the opponent from minimizing damage using their hands. In essence, a DDT performed this way can deal the same damage as a lesser piledriver of sorts.
And there you have it chaps, a short review of the Moxley family timeline and their shared finisher! God I feel so old trying to recollect this epic moment in puroresu history *tear rolls down cheek* Do you have any instances of a finisher passed down in mind? Let us know in the comment section below!
*****
Wreddit_Regal is the resident finisher fanatic of Reddit's wrestling forum, r/squaredcircle. From the most basic of punches to the most intricate double-team maneuvers, he can explain them within the realm of human anatomy and physics, because when doing absolutely nothing wrestling-related, he also happens to work as an operating room nurse.