Welcome to another edition of #FinisherFriday! This is Wreddit_Regal bringing you a short review of one of the most resilient wrestlers of the BritWres scene.
Belt collectors: we have seen a few of them in our lifetime as wrestling fans. From Ultimo Dragon to the Hardys (in their "Expedition of Gold" phase) to Austin Aries to Kenny Omega, this accomplishment is reserved to those who stand at the pinnacle of their own mountain, and seek to further their domain. In the world of British professional wrestling, there was once a stable so prestigious that they forcibly added themselves to that list of belt collectors: CCK.
The chap in the middle, Chris Brookes, was arguably the mind behind this monstrous trio that took the BritWres world by storm. Teaming up with Travis Banks and Kid Lykos, they racked up almost every single title they could get their hands on in the span of just a little over two years, such as the Attack! Tag Team Championship, CZW World Tag Team Championship, Fight Club Pro Tag Team Championship, and the RevPro Tag Team Championship (not to mention his titles as a singles competitor).
But as the painful saying goes, "This, too, shall pass," their collective path of gold disappeared with the passage of time. With Travis Banks leaving for NXT UK on 2018 and Kid Lykos retiring in 2019, Brookes was left without a unit. He then decided to end their collective UK legend and made a journey to Japan, where he slowly built his reputation and found solidarity in the most unusual of characters.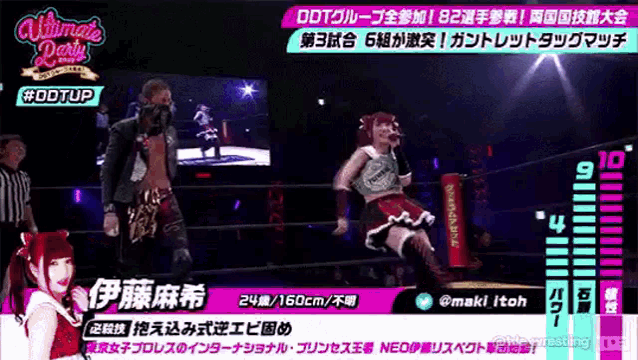 Brookes became a member of the Itoh Respect Army while in DDT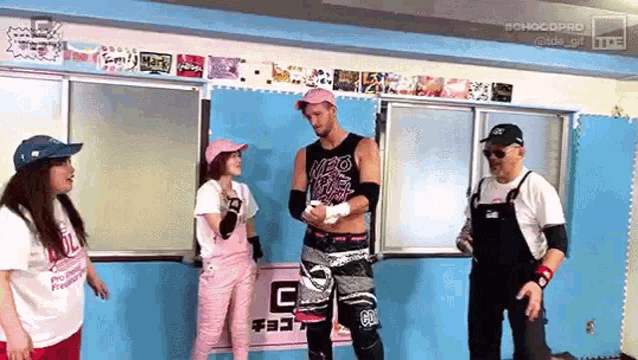 And in recent years, the Pencil Army in ChocoPro
And of course, who can forget his relationship with Miyako Matsumoto in DDT/Ice Ribbon
...wait, here's a family-friendly version of their dynamic:
His singles run in Japan is also something to take notice of, being able to hold his own and defeat the craziest opponents in the craziest of matches:
His arsenal consists of everything a wrestler of his stature would do in the ring and more (why do tall dudes like him and Angelico have the coolest movesets?)
His finisher is an absolute classic: a double-underhook piledriver named the Praying Mantis Bomb:
This piledriver variation is effective because of the double underhook. This effectively removes the opponent's ability to deflect damage off of his head and neck using their arms and shoulder blades, which is visible in other piledriver variations.
Using my Regal Rating, I would give it a:
10/10 for aesthetics. It's a no-frills finisher: underhook, lift, do a little hop, and BAM! Brookes turns his opponent's head into a jackhammer. The explosiveness adds more to the visual, unlike piledrivers which has the attacker stand still for a few seconds before dropping down onto the mat.
8/10 for damage. His height contributes to damage dishing, as this means that the opponent's head can be spiked from a higher distance from the mat. One thing I would like to point out is that sometimes, Brookes leans a little bit backwards which shaves off the damage dealt to the head, having it transferred to the upper back instead.
And that's it chaps, my simple review of Chris Brookes' Praying Mantis Bomb! With Lulu Pencil out of the equation at ChocoPro, who do you think Brookes will ally with next? Let us know in the comment section below!
*****
Wreddit_Regal is the resident finisher fanatic of Reddit's wrestling forum, r/squaredcircle. From the most basic of punches to the most intricate double-team maneuvers, he can explain them within the realm of human anatomy and physics, because when doing absolutely nothing wrestling-related, he also happens to work as an operating room nurse.