Welcome to another edition of #FinisherFriday! This is Wreddit_Regal bringing you a finisher from one of NJPW's beloved martial artists.
Following the tradition set by NJPW among their Young Lions, Hirai Kawato was sent off to another country for a learning excursion. He set foot on CMLL soil in 2018, gaining the necessary skills and experience which contributed to him capturing the CMLL World Lightweight Championship a year after. Two years have passed, and Kawato was given the signal to go home and show the puroresu scene what a battle-hardened warrior he has become. To everyone's surprise, a blue-haired guy wearing some matching costume from a Chinese martial arts movie arrived, bearing the name Master Wato.
As his vignettes and ring gear suggest, Wato's arsenal consists of the types of strikes you'd normally see in kung fu flicks, theatrics and all:
Currently, he favours three moves that he uses as finishers. These are:
RPP
TTD
(adapted from Hiroyoshi Tenzan)
And this article's topic of interest, the Kaiten Enzuigiri:
Like the TTD, his finisher was adapted from Prince Devitt (now known as Finn Balor) who dubbed the move as the Dreamcast during his NJPW stint:
There's little to be dissected about the move because of how straightforward it is, but I figured to tell you some technical details about it. In martial arts jargon, this move is classified as a 540 kick.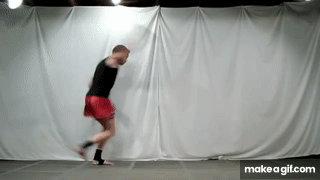 You can see this done a lot by members of the wushu/tricking community...
...and in the game sepak takraw as the roll spike (sans the initial spin):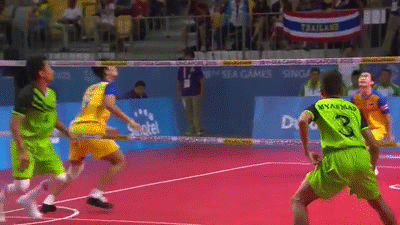 The 540 kick is one of the most difficult kicks to "pull back" because of the sheer amount of torque and kinetic energy (am I using the correct physics terms?) needed to use the same leg in taking off, kicking, and landing.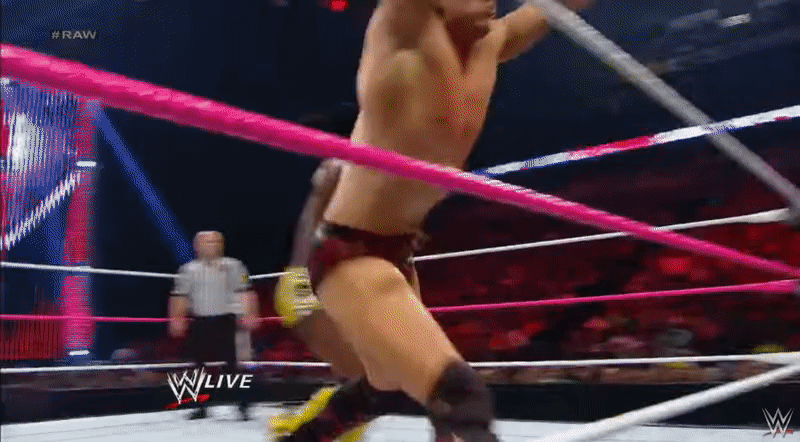 I'm sure The Miz still remembers this kick to the head
This results in Wato's opponents taking a rather stiff foot to the face as shown in the GIF below:
Using my Regal Rating, I would give this move a:
9/10 for aesthetics. It's spinny shit, and I'm proud to be a sucker for spinny shit. Also, Wato strives to perform the kick as swift as possible so that it would be less telegraphed compared to other kicks that start from the corner turnbuckle *cough cough*
10/10 for damage. If the 540 kick hits squarely on the back of the neck (textbook enzuigiri), then it deals far greater damage than a rabbit punch. A rabbit punch is considered one of the most dangerous strikes in all of combat sports because it can damage the cervical vertebrae and subsequently the spinal cord, which may lead to serious and irreparable spinal cord injury, or instant death if the victim's brain detaches from the brain stem.
And that's it chaps, my short highlight of Master Wato's Kaiten Enzuigiri! Do you think Wato and Tenzan have what it takes to win the IWGP Junior Heavyweight Tag Team Titles? Let us know in the comment section below!
Wreddit_Regal is the resident sports kinesiologist of Reddit's wrestling forum, r/squaredcircle. From the most basic of punches to the most intricate double-team maneuvers, he can explain them within the realm of human anatomy and physics, because when doing absolutely nothing wrestling-related, he also happens to work as an operating room nurse.