Welcome to another edition of #FinisherFriday! This is Wreddit_Regal bringing you a short feature of a luchador's finisher that looks like a chiropractic adjustment gone wrong.
In almost every period of professional wrestling, someone who would take on the character of a caveman or a savage brute would be introduced to the "modern crowd," entertaining them with the grunts and mannerisms of a person who somehow was the last of his kind and lived well into the future. Notable figures include:
The Wild Samoans
The Headshrinkers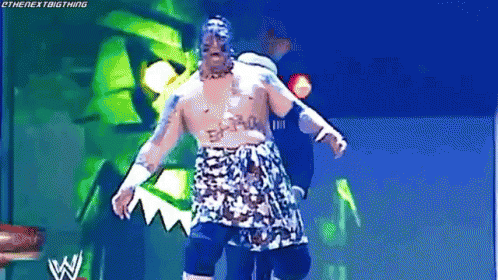 Umaga
Trevor Lee (before he discovered stonks and became Cameron Grimes)
Caveman Ugg
But no one managed to combine finesse, savagery, and explosiveness into his arsenal like Bárbaro Cavernario did.
You can't be a modern caveman without paying homage to the first modern caveman
An active wrestler of the CMLL roster, Cavernario has racked up quite a number of accomplishments by himself (and as a member of the La Peste Negra faction). This includes being a two-time Occidente Middleweight Champion, a one-time Welterweight Champion, and a five-time tournament winner (En Busca de un Ídolo 2014, Gran Alternativa 2014, CMLL Reyes del Aire 2016, Torneo de Parejas Increíbles 2017 and Leyenda de Plata 2018).
In matches, he somehow uses a mix of deadly strikes and aerial maneuvers in his weaponry, which leads to people thinking if the caveman enjoys watching flippy shit in his free time:
His finisher isn't the most refined to say the least, named La Cavernaria:
No, it's not an inverted camel clutch because there's no strain on the opponent's back. The attacker's knees are on the recipient's sides for control, and the attacker's feet are pushing the recipient's bent knees away. With this kind of setup, the closest thing it looks like is something like this:
You have probably seen this on YouTube if you're a part of the "crack addict" community, as well as some of its variations (like the Y-strap), which they technically call a "manual spine decompression". But mind you, in a non-chiropractic medical setting, the decompression process is made with a machine that sets the pulling process to be done in a very slow duration, not the sudden yanking done in these kinds of videos.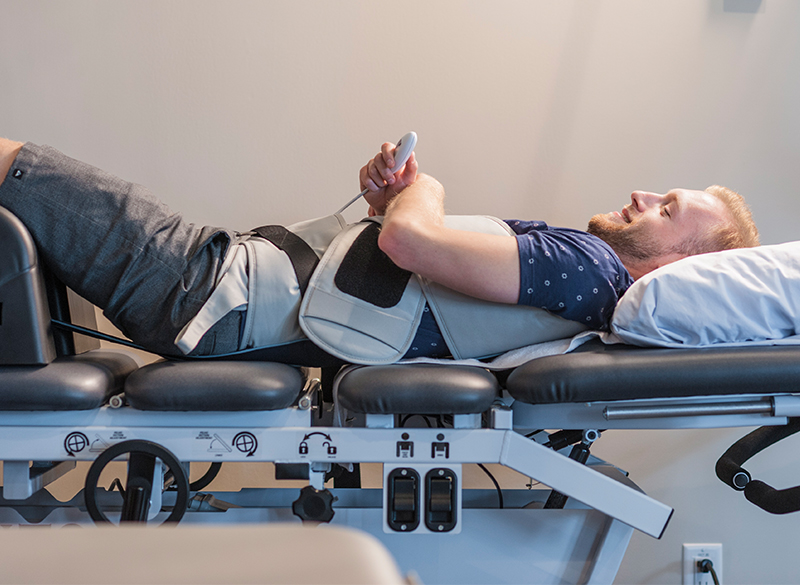 A sudden pull of the cervical spine by an untrained performer (much less Bárbaro Cavernario) can cause a wide range of problems for your neck like torn ligaments, ruptured discs, and fractured vertebrae, the worst being quadriplegia because of spinal cord compression.
Using my Regal Rating, I would give this move a:
7/10 for aesthetics. For someone who portrays a caveman, how a move looks like is the least of Bárbaro Cavernario's problems. But you gotta admit, the mental image of a brute trying to twist off his opponent's head like a wine cork.
9/10 for damage. Unless you want to be confined to a wheelchair and relying on a breathing machine for the rest of your life, then avoid getting put in this position at all costs.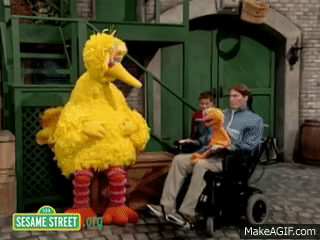 And that's it chaps, my short review of Bárbaro Cavernario's La Cavernaria! Do you have any suggestions for finishers that you want to be featured in next week's article? Let us know in the comment section below!

Wreddit_Regal is the resident sports kinesiologist of Reddit's wrestling forum, r/squaredcircle. From the most basic of punches to the most intricate double-team manoeuvres, he can explain them within the realm of human anatomy and physics, because when doing absolutely nothing wrestling-related, he also happens to work as an operating room nurse.