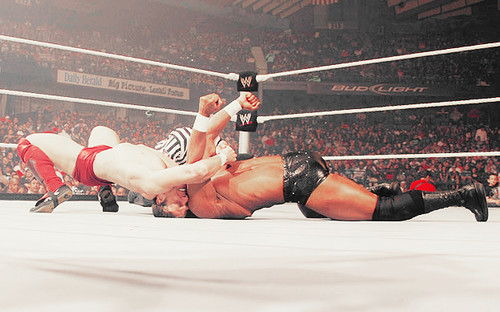 Welcome to another edition of #FinisherFriday! This is Wreddit_Regal giving his thoughts on everyone's favorite underdog's former finisher (sorry Johnny Gargano, this time it's not you).
Daniel Bryan is awesome. The story of an underdog fighting against all odds and winning gold on the grandest stage of them all—as well as starting a worldwide movement of positivity along the way—will forever be one of the greatest moments in professional wrestling history. Sustaining an injury which threatened his in-ring career, he has since returned to action, picked up the pieces that he left, became World Champion again (before losing to Kofi Kingston at
WrestleMania
), and is now feuding with the current Universal Champion Bray Wyatt.
Strikes, suplexes, submissions—one would think he's as badass as a high-caliber wrestler would get. Let me add something to that: the current Daniel Bryan was NOWHERE as badass as his previous persona. Ladies and gentlemen, I introduce to you "The American Dragon" Bryan Danielson: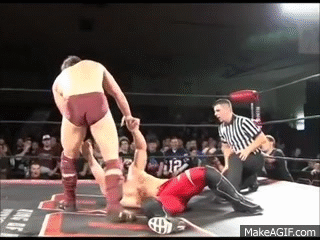 This bloke was so brutal in his former days, that audiences would continuously chant "You're gonna get your fucking head kicked in!" as a warning to Danielson's unlucky opponents.
A fellow who is this violent inside the ring needs to have an aesthetic finisher to complete the "beautiful storm" metaphor, and that's where his Cattle Mutilation finisher comes in:
The move deals damage by forcing the opponent's shoulder to rotate beyond its range of motion (in this case, shoulder extension):
Forcing the shoulder to rotate beyond the human limits can result in:
1. Humeral head fractures
2. Shoulder dislocation
3. Torn rotator cuff muscles
...as well as the ENORMOUS AMOUNT OF PAIN that it delivers, garnering that sweet submission victory.
And there you have it chaps, the Cattle Mutilation explained! With The Fiend seemingly cutting off Daniel Bryan's hair, do you think it's time for the American Dragon to make an appearance? Let us know in the comment section below!
*****
Wreddit_Regal is the resident sports kinesiologist of Reddit's wrestling forum, r/squaredcircle. From the most basic of punches to the most intricate double-team maneuvers, he can explain them within the realm of human anatomy and physics, because when doing absolutely nothing wrestling-related, he also happens to work as an operating room nurse.