Welcome to another edition of #FinisherFriday! This is Wreddit_Regal bringing you my take on possibly the most exhilarating variation of the standard German suplex.
On the previous article, we have seen many famous variations of the German suplex, but I
was saving this gem for its own write-up
forgot that this one existed and only remembered while drinking my morning coffee (thanks a lot, Wreddit and Folger's). As of this date, I have only seen two wrestlers perform this variation:
Bandido:
and Jamie Senegal:
Breaking the move into chunks:
A dazed opponent rests onto the middle rope
The performer runs the ropes on the opposite side of the ring, and charges towards the opponent
The performer jumps and does a front roll onto the opponent's back
The performer does a waistlock, while letting both of their legs bounce off the top rope back to the canvas
As soon as their legs touch the canvas, the performer does a German suplex
You might be thinking, "Does the bouncy thingy add anything to the suplex?" The answer is yes, and here's why.
Think of the 21 Plex as a running cartwheel backflip. It is generally agreed that performing a cartwheel before a backflip will not give you extra jumping height, but gives you more angular momentum for that added snappy feel as the flip progresses.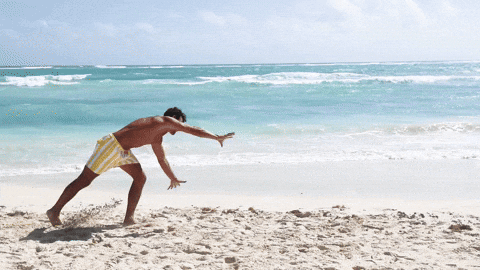 This aids Bandido and Jamie, as they do not have to spend most of their strength in trying to deadlift an opponent and propel them backwards—the angular momentum of the handspring bounce is enough for them to perform a snap German suplex. And mind you, the snap German is arguably the deadliest variation, as it gives the opponent the least time to brace themselves for impact.
And there you have it chaps, my take on the 21 Plex! The human brain (specifically mine) tends to forget many things, so if there are any more German suplex variations that I have missed, feel free to mention it on the comment section below!
*****
Wreddit_Regal is the resident sports kinesiologist of Reddit's wrestling forum, r/squaredcircle. From the most basic of punches to the most intricate double-team maneuvers, he can explain them within the realm of human anatomy and physics, because when doing absolutely nothing wrestling-related, he also happens to work as an operating room nurse.