Welcome to another edition of #FinisherFriday! This is Wreddit_Regal giving my thoughts on the most effective variation of your classic jawbreaker.
You can see jawbreakers everywhere in the wrestling world. It ranges from the popular moves such as the Stone Cold Stunner: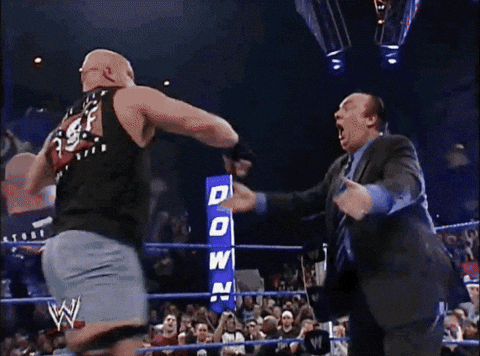 Gail Kim's Eat Defeat: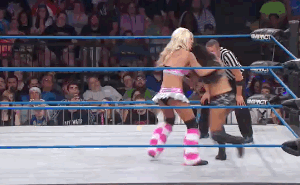 or Ember Moon's Eclipse: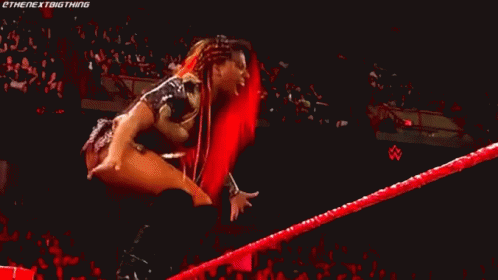 On the other hand, there are also the weird-looking jawbreakers such as Ryback's backpack stunner:
Shane Douglas's Franchiser:
and Kenneth Cameron's Velvet Noise.
Although I do believe in the efficacy of each and every one of these finishers, all of them do not hold a candle to the next jawbreaker that I will present you. Ladies and gentlemen, behold Kevin Thorn's Original Sin.
I told you, no other variation of a jawbreaker can beat this one.
What I like best about the Original Sin is that it completely eliminates the opponent's ability to brace for impact. When an opponent's feet are on the canvas (with knees bent), some of the force generated by the average jawbreaker may travel through the body instead of it being concentrated on the head only (through proper body mechanics). Hanging the opponent's feet on the ropes accomplishes two things (aside from the obvious breaking of the jaw):
1. Upon completion of the move, the opponent's chin is forced upwards in a very quick fashion. As a result, the force generated by the impact travels from the chin towards the brain,
concentrates the force there
, and rocks it violently, similar to how a compact uppercut causes a concussion.
2. This quick act of forcing the chin upwards hyperextends the neck. Further aggravated by the weight of the opponent's own body, the cervical vertebrae is in serious danger of sustaining fractures, and the neck muscles of strains or tears. Nothing like this would happen if the opponent's feet were on the floor from the move's beginning to the end.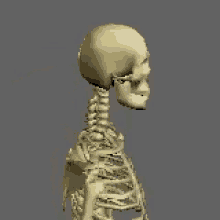 And there you have it chaps, my thoughts on Kevin Thorn's "Original Sin"! Did I miss any awesome (or stupid) variant of the jawbreaker in this article? Let me know in the comment section below!
*****
Wreddit_Regal is the resident sports kinesiologist of Reddit's wrestling forum, r/squaredcircle. From the most basic of punches to the most intricate double-team maneuvers, he can explain them within the realm of human anatomy and physics, because when doing absolutely nothing wrestling-related, he also happens to work as an operating room nurse.