Welcome to another edition of #FinisherFriday! This is Wreddit_Regal giving a review of possibly the progenitor of two of today's most breathtaking finishers.
If you were an
Impact
fan from the early 2000s, then you'd know that Chris Sabin is a force to be reckoned with. Spending the majority of his career competing in the X-Division, he has won 11 championships in his tenure (including being a one-time IWGP Junior Heavyweight Tag Team Champion alongside Alex Shelley, as the Motor City Machine Guns), as well as capturing gold on other promotions like Ring of Honor.
Although often overshadowed by his fellow alumni such as AJ Styles and Christopher Daniels, to name a few, Sabin is definitely a beast of his own league. High-paced, explosive, flippy, his unique works of art definitely helped shape the style of the old X-Division that many have come to love and miss.
One notable move in his arsenal (which got beaten in rank by three instances of his Cradle Shock SMH) is his rarely-used finisher, Over Easy: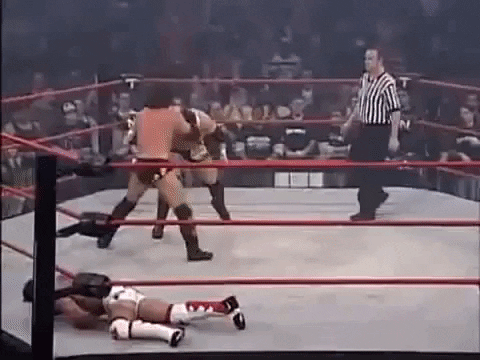 To further understand the move, let's break it down into chunks:
Sabin starts off with the double underhook position (like the Pedigree)
He then lifts the opponent up and places their back onto his right shoulder, and releases the double underhook
While keeping the opponent's body stable with his right arm, Sabin uses his left arm to push off the opponent, making them do a 180-degree spin
In a quick motion, he catches the opponent's head with his left arm, tucking the head under his armpit
Sabin lands supine while the opponent lands on their face
Sounds oddly familiar, right?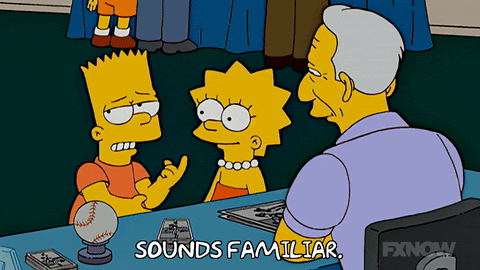 If you take a closer look, this move appears to be a combination of two finishers—Pete Dunne's Bitter End and Will Ospreay's Stormbreaker:
Also, Chris Sabin debuted this move in 2006, while Will Ospreay debuted Stormbreaker in 2018 (I have no information as to when Pete Dunne first used Bitter End, but it's very unlikely that he started to use it in 2006 or earlier). If Chris Sabin happens to read this, he can proudly tag both wrestlers on social media and post "WHO'S YOUR DADDY" with this article linked, and none could tell him otherwise.
Since it shares most of the mechanics with these two finishers, I would recommend reading my previous articles regarding
Bitter End
and
Stormbreaker
.
Using my
Regal Rating
, I'd give it:
9/10 for aesthetics
. Like I said before in my Bitter End and Stormbreaker analyses, I'm a sucker for any move that involves spinning an opponent around. Although the opponent doesn't get as dizzy, it still has that big match finish energy that you get with the two new-generation moves.
10/10 for damage
. Since Sabin tucks the opponent's head under his left armpit, it cannot be considered as a reverse STO—it's actually A HIGH-ELEVATION DDT! And you can't go wrong with trying to plant your opponent's head onto the canvas from such a height chaps.
7/10 for practicality
. It has the impracticality of Sabin not being able to do it against larger opponents, and also carries Stormbreaker's weakness of having a long setup time, which makes it susceptible for counters.
And there you have it chaps, my review of Chris Sabin's Over Easy! Have you seen other finishers that look like a combination of two finishers? Let us know in the comment section below!
*****
Wreddit_Regal is the resident sports kinesiologist of Reddit's wrestling forum, r/squaredcircle. From the most basic of punches to the most intricate double-team maneuvers, he can explain them within the realm of human anatomy and physics, because when doing absolutely nothing wrestling-related, he also happens to work as an operating room nurse.