Welcome to another edition of #FinisherFriday! This is Wreddit_Regal giving my thoughts on one... how should I describe it... underwhelming finisher.
Only a few superstars have achieved the rare advantage of crossing the mainstream media back and forth without their stock plummeting. Chris Jericho is one of those lucky
stupid idiots
superstars. Juggling his life as Fozzy's vocalist and as a professional wrestler, he has managed to traverse both sides while still maintaining his edge as the smooth talker and performer that he is.
Leaving the WWE kingdom to help build a new empire in All Elite Wrestling, Jericho made it clear that he was set on bringing the promotion to new heights. Main-eventing their first PPV,
Double or Nothing
, this meant that Jericho needed to step his wrestling game a notch higher if he (and the company) were to make a bold statement to all wrestling promotions.
On his Instagram account, Jericho gave a preview of his new finisher, The Judas Effect, and explained what it meant for Omega at
Double or Nothing
:
"I've been doing a lot of intense MMA training at Dave Batista's gym here in Tampa.
"My trainer, Josh Rafferty, and I were doing some drills just a few days ago and I did a spinning elbow basically to the face, and I thought 'This is going to be the new finish.'
"The Judas Effect is something I'm going to debut in AEW, something that's going to be exclusive to AEW and continue the constant evolving of Chris Jericho.
"If I connect with this move, I don't think it's going to go well for Kenny or any other opponent that I face in AEW from this moment forward. So, beware of The Judas Effect cuz it's gonna knock you the f--- out."
So, a crap-ton of hype was generated. The Internet was flooding itself with questions like "What's the full move going to be like?", "Will this be a running version?", and all other stuff like that.
Then, the long-awaited day of May 25th came. Finally, Omega-Jericho was going to happen. After a somewhat slow-paced match, the Codebreaker first connected. And as both men were standing up, the move finally happened:
Yup, THAT WAS IT.
Some small steps, a 180-degree turn, boop, cover, and the match was over.
It was basically the Canadian version of
John Cena's "Lightning Fist"
, without the cartoonish power-up:
Or a watered-down version of Andrade's BEAUTIFUL front kick feint-to-spinning back elbow: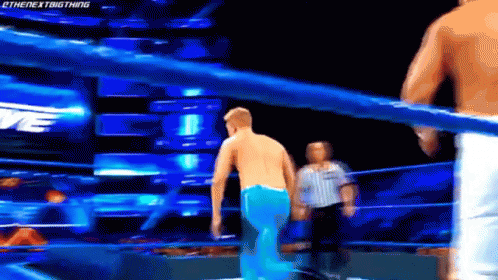 I'm not here to make comparisons or analyses, but rather to critique the move objectively, so let's get down to business. My main issues with the Judas Effect (and in effect, the Lightning Fist) are:
It greatly diminishes the destructive nature of the move preceding it
. We all know well that the Codebreaker and the Attitude Adjustment can stand on their own as powerful finishers. Over the past years, both Jericho and Cena built their respective legends by defeating opponents with these moves, which gave the finishers the status of legit match finishers. Also notice that both strikes require the opponent to be on their feet. If an opponent can still manage to stand up after hitting your usual finisher, doesn't that logically mean that the finisher that previously brought you to the top of the food chain has lost its efficacy?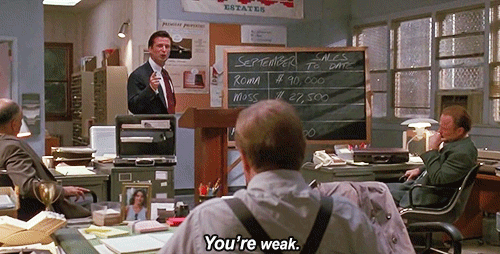 If I were given the authority to change how their setups work, it could be interchanged so that the Judas Effect and the Lightning Fist would be the secondary finishers, and the Codebreaker and Attitude Adjustment would still be the main finishers, just like how AJ Styles has the Phenomenal Forearm as his secondary finisher and the Styles Clash as his main finisher.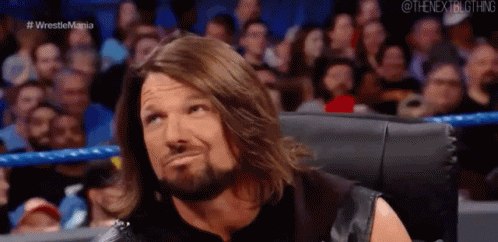 It kills the build-up to the match's climax
. Jericho and Cena's
no-running-straight-hit
finishers pale in comparison to the classic
running
double-knee facebreaker and
high-elevation
fireman's carry slam. Take note of the words written in bold on the previous sentence. That is what kills the finish on their matches. Heck, Roman Reigns' signature move (Superman Punch) can generate more cheers than the two finishers combined since it's done in a flashier way.
In the pro wrestling world, you can't just tell people that your finisher is destructive and expect the audience to get wowed on the first screening without any storytelling or buildup to that said move. What they can do is to make their matches revolve around the elbow and the fist. Just like in Kazuchika Okada matches where his wristlock is the Pavlov conditioning bell, Jericho and Cena need to condition the audience that when the setup for their strikes is happening, it's only seconds away from victory.
Have them continually tease the moves throughout the whole match (this is the advantage of having strikes as finishers instead of suplexes/slams—theoretically you can do them in any point of the match), with the opponents continually avoiding or countering the strikes. This builds a steady stream of excitement, which they can continually add up until the elbow and fist finally connect.
And that's it for my critique of the Judas Effect! If you have any suggestions on what move to analyze or critique on next week's article, let us know in the comment section below!
Photo from AEW
*****
Wreddit_Regal is the resident sports kinesiologist of Reddit's wrestling forum, r/squaredcircle. From the most basic of punches to the most intricate double-team maneuvers, he can explain them within the realm of human anatomy and physics, because when doing absolutely nothing wrestling-related, he also happens to work as an operating room nurse.