Welcome to another edition of #FinisherFriday! This is Wreddit_Regal giving to you an analysis of one of the most elegant and destructive submissions in my personal list.
From Ultimo Dragon to Low Ki to Drew Gulak, almost all of us have seen a Dragon Sleeper and had their jaws wide open, as the question "Wow, you can do a choke like that?" crossed our young minds. It was like we witnessed the unveiling of a rare ax-pick that struck gold wherever the worker wanted to mine.
To me, it was a work of art: the opponent in a bent supine position was the personification of vulnerability, while the predator swiftly bared his fangs and chomped down on the poor prey's head, much like how an anaconda restricts all movement before going for the kill.
A skeptic's mind would be full of questions like "Yeah it sure does look brutal but does it work in the big leagues?" To answer that question: Yes, it does work in the big leagues. There is footage of a guy locking in the Dragon Sleeper at a Chinese MMA event:
Veteran grappler Justin Rader did his own version of the Dragon Sleeper, naming it the 'Decapi-rader':
Since the average skeptic's mind refers to the "big league" as being more legitimate than the pro wrestling version, I will break down the submission from the footage above:
The first step in doing the "ideal" Dragon Sleeper is by gaining back control and locking it up with a body triangle. Basically, you have to either outshine your opponent with your grappling prowess or drain his stamina—both very hard things to do in combat. The body triangle hampers the opponent's ability to take deep breaths and helps in preventing him from turning around and countering your back control into a full guard or a full mount.
Most of the time, you'd see pro wrestlers skipping the body triangle and just put them into a kneeling position before completing the submission. Heck, even the Undertaker performs his version standing up. But if you'd ask me, I'd rather add the extra security feature to get that sweet W.
Once you get into this position, the finisher can be completed by pulling the opponent into an inverted facelock, hooking one of the opponent's arms using your other free hand, and leaning backwards. The pulling motion hyperextends the neck to a VERY uncomfortable degree, as it bends upwards and back.
Forcefully twisting the neck to this awkward position can cause serious damage to the cervical ligaments and the cervical vertebrae. In worse cases, the spinal cord and blood vessels around the neck could be affected, resulting in spinal cord injuries and strokes respectively. (In case you are wondering how a stroke could result from having your neck twisted, you can read
this article
for me to save article space lol)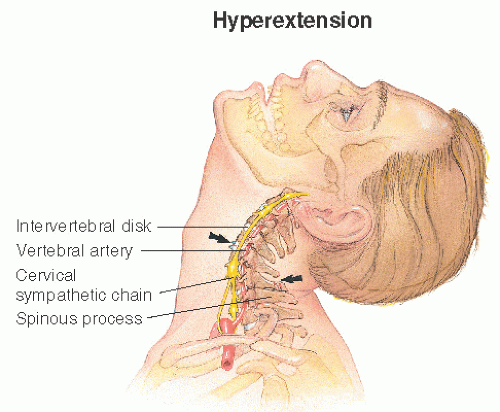 The inverted headlock highly resembles a north-south choke, but when you get into back control you can't really push down with your shoulder and complete the choke. If you have big enough biceps, you can probably block off one carotid artery, but that's as far as you could get. If your upper arm is long enough you could definitely pull an air choke by pushing the choking forearm upwards using your other arm, making it look like a guillotine variant.
Using my handy
Regal Rating
, this maneuver is judged as follows:
Aesthetics
: 10/10. Bending an opponent backward while choking them out of bending their neck is every street fight enthusiast's dream. Most of the time, the transitions toward this move are so quick and fluid that it looks straight out of a Tony Jaa fight film (remember Tom-Yum-Goong?).
Practicality
: 8/10. When a grappler obtains back control, more than 90% of the time they will be going for a rear naked choke (RNC). In terms of practicality, the RNC beats the Dragon Sleeper by a long shot, but the latter can definitely be a shocker to the opponent, who probably has not trained to counter that move.
Sleepiness
: 0/10. Going to sleep is the least of their worries; their fear of a broken neck is more than enough reason to immediately tap out in defeat.
And there you have it chaps, the Dragon Sleeper deconstructed! Among all wrestlers who perform the move, only one has entered my 'Favorites' list because he/she has almost all of the qualities of the ideal submission. If you can figure out who this wrestler is, let us know in the comment section below!