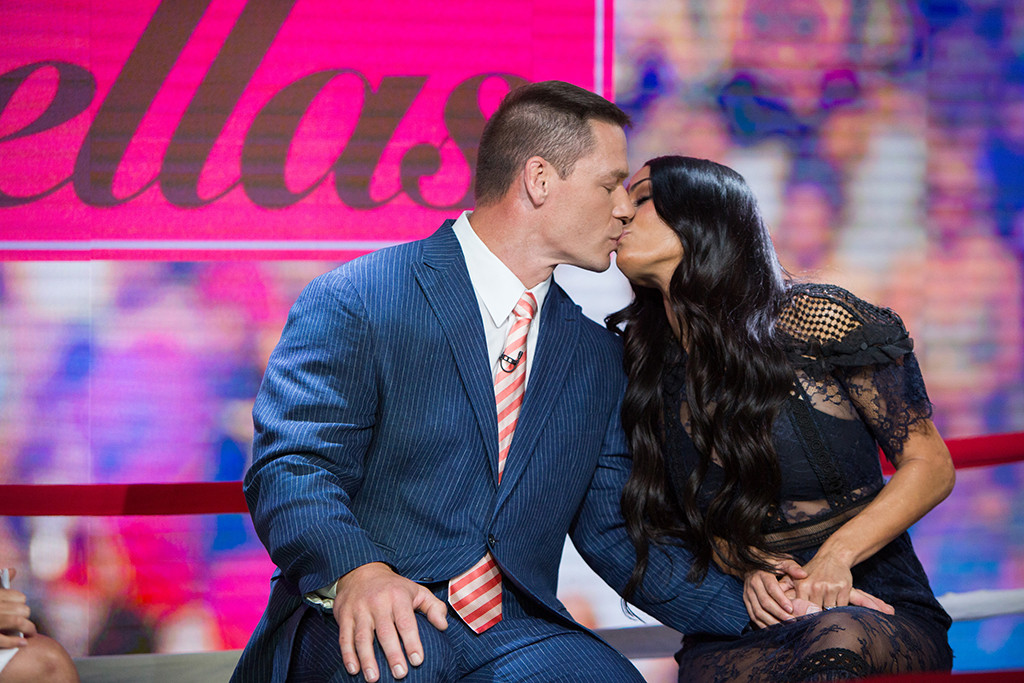 Good morning, and this is the Grapevine! This section of
Smark Henry
is where we round up all the founded and unfounded rumors abound the pro wrestling scene that you may have missed over the evening.
The next chapter of the Cena/Nikki breakup is here, and it's a good one:
John Cena and Nikki Bella are apparently officially back together. Going off from last week's update in which they were only rumored to be back, the pair are now official again. The breakup was good for their relationship, according to a source close to them, as they were able to realize that they love each other and still want to be together. (Source: Us Magazine)
We say: Well, that's good. People would still probably say that it's a work, but we can believe that they took the time off to think about what was best for them both. We congratulate Cena and Nikki for being strong as ever.
Rupert Murdoch, the owner of FOX, has been trying to make a play for WWE by telling the McMahons that the USA Network is "embarrassed of their product." He claims that FOX will "embrace WWE and SmackDown Live" on their sports programming, as well as give them a studio show on FS1. Should WWE take the offer, SmackDown will air on FOX in October 2019. FOX has also recently lost the UFC to ESPN. (Source: The Hollywood Reporter)
We say: Sounds like he's saying anything just to have a huge brand back on FOX, but maybe you guys also shouldn't have let go of Brooklyn Nine-Nine? Murdoch and Vince are birds of the same feather, anyway, so whatever. We're just for this so we can have a better chance of getting WWE back on local FOX channels.
Impact Wrestling's Eli Drake's contract is expiring this weekend. He's still in talks with the company to renew his deal, but it's also possible that he could be heading to WWE. Drake used to be with WWE's developmental system as recently as 2014. (Source: PWInsider)
We say: WWE is currently stacked from top to bottom at the moment, so it might do E-li Drake some good to stay where he is and learn from the best. Or, you know, go to Ring of Honor or something.
Let us know what you think of today's news in the comments!
Photo from E!