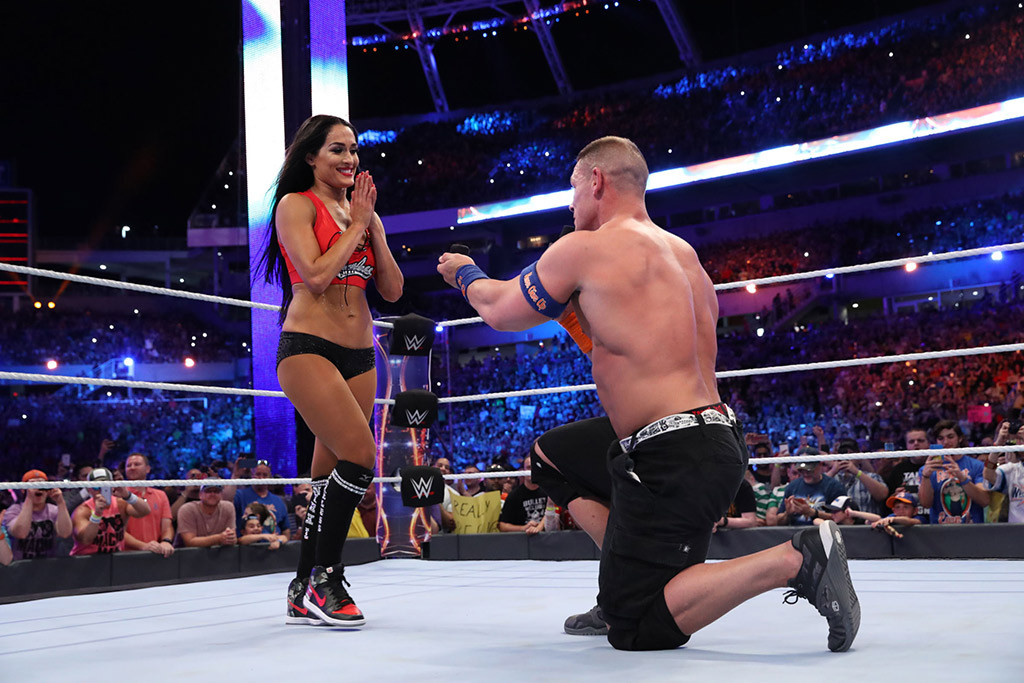 Good morning, and this is the Grapevine! This section of Smark Henry is where we round up all the founded and unfounded rumors abound the pro wrestling scene that you may have missed over the evening.
If you'd really like to know what happened to Nikki Bella and John Cena:
Nikki Bella was reportedly the one who ended her and John Cena's engagement. Nikki and John have a well-documented history of not being aligned on what they want out of their relationship, and it's being reported that she's exhausted with him. Nikki is reportedly sad but "not devastated," while John is "a mess." (Source: WrestlingInc, People)
We say: There's no point in trying to force something both sides don't want, and even though it's hard to say about anyone right now, Nikki may have come out of this the survivor. She gets another chance to have what she wants, while John will have some time to think about whether he's willing to change for her.
Bobby Lashley is reportedly being added to the Intercontinental Championship ladder match at the Greatest Royal Rumble. This is according to local advertising in Saudi Arabia. The original match has champion Seth Rollins defending against Samoa Joe, Finn Balor, and the Miz. (Source: PWInsider)
We say: Hey, good for him. Still doesn't change the fact that Miz could win the title back and take it to SmackDown, but this probably decreases his chances of stealing the title away from RAW.
Let us know what you think of today's news in the comments!
Photo from WWE