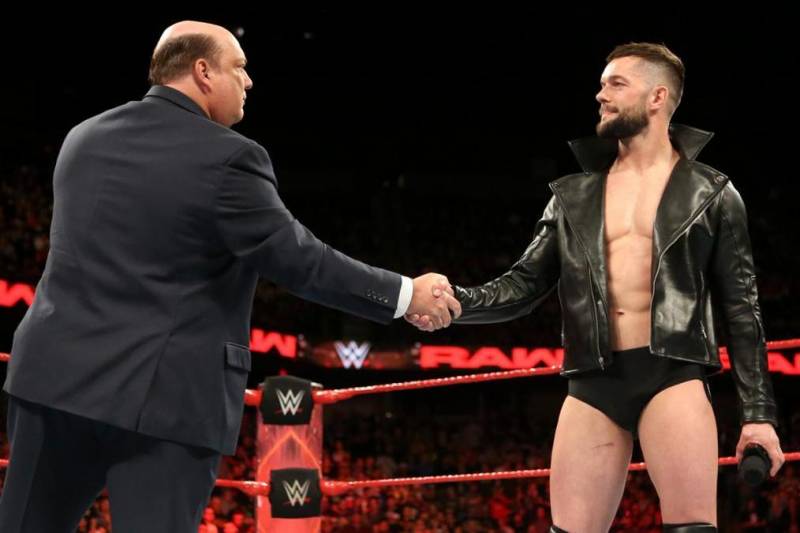 Good morning, and this is the Grapevine! This section of Smark Henry is where we round up all the founded and unfounded rumors abound the pro wrestling scene that you may have missed over the evening.
We still don't know what the Universal Championship match at
Royal Rumble
will be:
WWE has cancelled plans for a Finn Balor vs. Brock Lesnar match for the Universal Championship at Royal Rumble. This is reportedly because Vince McMahon feels he isn't over enough with the audience. Ideas were thrown around for a second Lesnar/Braun Strowman match, but wouldn't make sense as it already happened and they wouldn't want to diminish Braun further. (Source: F4WOnline)
We say: Well, maybe if you gave Finn something to hold on to the entire year other than lame-duck feuds with Elias and a cringeworthy program with Bray Wyatt, he'd be more over. We don't see a reason why he couldn't have had an Intercontinental Championship run this year. Once again, another example of WWE sabotaging people (whether directly or indirectly) and punishing them for being sabotaged.
Roman Reigns won the Intercontinental Championship from the Miz because of the latter taking time off to shoot The Marine 6. There is no timetable for his return at the moment. The win officially makes Reigns the WWE's newest Grand Slam Champion. (Source: PWInsider)
We say: We don't know what's more interesting, that Roman Reigns was the choice to win it from Miz or that there's another Marine movie. Anyway, we bet that he also probably asked for a paternity leave to go with this, and Miz deserves it anyway.
Let us know what you think of today's news in the comments!
Photo from WWE