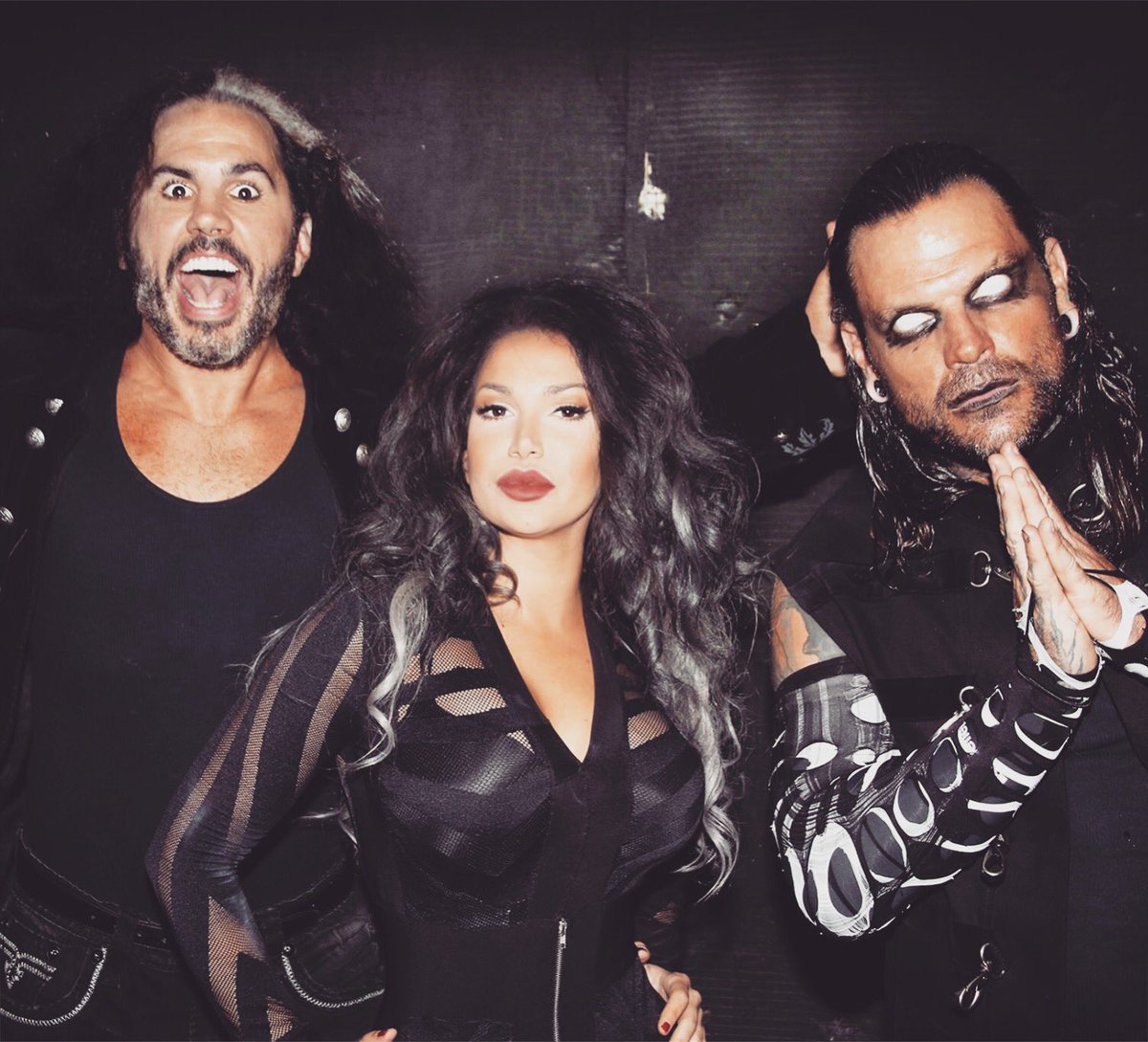 Good morning, and this is your daily Grapevine! This section of Smark Henry is where we round up all the founded and unfounded rumors abound the pro wrestling scene that you may have missed over the weekend.
The Hardys vs. TNA feud is getting worse:
Reby Hardy revealed on Twitter that TNA has sent them a legal settlement proposal stipulating that they are free to use the Broken Hardys gimmick wherever as long as the company gets a cut from future revenue. Hardy maintains that the entire thing was their idea, not TNA's, as well as the fact that they never signed Senor Benjamin to a contract to appear in their programming, and Maxel Hardy was not legally cleared as per TV child labor laws. Reby has announced that they've hired lawyers and will most likely be dragging this legal battle out. (Source: Wrestling Inc)
We say: They've got every right to do this, but the Senor Benjamin and Maxel parts seem slightly strange; it seems the Hardys were the ones who wanted to include both in the storyline. That would be a stronger case if TNA insisted on featuring them on their programming, but at this point it looks like due diligence should have been on the Hardys' part with regard to their contracts. That part should at least be clarified.
TNA may be looking to strike up a partnership with AAA. Creative director Jeff Jarrett, Impact Wrestling President Ed Norholm, and Jeremy Borash are in Monterrey, Mexico for AAA's annual Rey de Reyes event, and Jarrett said it was a "big day" for Impact Wrestling. (Source: Wrestling Inc)
We say: Two of the most unreliable promotions in North/Central America? Sounds like a good idea!
Let us know what you think of today's news in the comments!
Photo from Matt Hardy's Twitter account