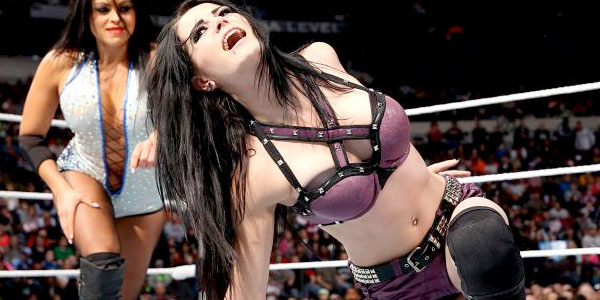 Good morning, and this is your daily Grapevine! This section of Smark Henry is where we round up all the founded and unfounded rumors abound the pro wrestling scene that you may have missed over the evening.
The first Monday night of 2017 brought an interesting not-quite-a-return:
Paige and Alberto del Rio were seen backstage at Tampa, Florida, where RAW is being held today. However, Paige was not there to return to TV; she was there to consult about her controversial neck injury that's kept her off of television. She is apparently still not getting cleared for it. Alberto del Rio was there to accompany her and signed autographs for fans, before leaving the arena shortly. (Source: PWInsider)
We say: People tend to forget that Paige is still a contracted WWE wrestler, and we suppose this is but another chapter to that long, convoluted story.
ROH World Champion Kyle O'Reilly is actually not contracted to Ring of Honor. O'Reilly is scheduled to defend the championship against Adam Cole tomorrow at Wrestle Kingdom 11 despite not being under contract to the company. No word yet on the specifics of how he's able to continue working for ROH without a contract, or whether he's interested in signing with another company. (Source: Wrestling Observer Radio)
We say: This is the usual part where we fuel rumors of Kyle O'Reilly signing with WWE or NJPW or something, but although it's certainly possible, we haven't heard any specific rumors. Just remember to keep your eyes open to the possibility, we guess.
Let us know what you think of today's news in the comments!
Photo from WWE