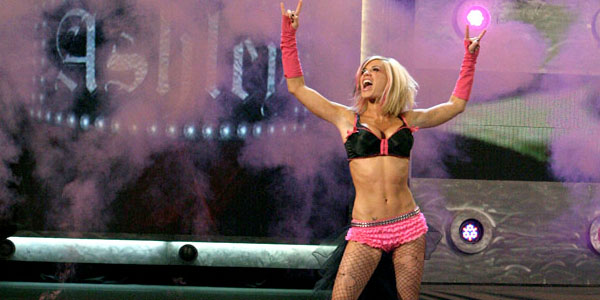 Good morning, and this is your daily Grapevine! This section of Smark Henry is where we round up all the founded and unfounded rumors abound the pro wrestling scene that you may have missed over the weekend.
That CTE lawsuit against the WWE isn't looking better:
Former WWE Diva Ashley Massaro has now joined the lawsuit filed by a group of former WWE talent, alleging that WWE concealed the dangers of head trauma. Aside from never getting the right treatment for it (and a host of other injuries she sustained in her time with the company), Ashley also accuses the WWE of sexual harassment during a Kuwait tour in 2006, which the company covered up and handled internally. (Source: The Boston Globe)
We say: This lawsuit is growing bigger and bigger as time goes on, and soon enough it'll be too big to not bite the company in the ass in a major way. That is to say, a settlement will no longer do for this group. The best course of action would be for the company to finally clamp down on their practices before the controversy reaches critical mass. It'll be good for everyone in many ways, mostly with regard to health and exposure, and might even result in a better product.
Triple H has denied the rumor that Mickie James was hired for NXT Takeover: Toronto because Trish Stratus was pregnant. He feels that Asuka and Mickie James could "tear it up," in a statement he made during a conference call on Friday morning. (Source: WrestlingInc)
We say: The hilarity in addressing dirtsheet rumors aside, Hunter is right; considering that Trish has been retired for almost 10 years (!) Mickie James is still the better choice to wrestle an active wrestler here.

Let us know what you think of today's news in the comments!

Photo from WWE