Welcome to another edition of #FinisherFriday! This is Wreddit_Regal bringing you a short review of the current NOAH top dog's collection of finishers.
As limited as my knowledge of Pro Wrestling NOAH is, if you were to ask me who the current "made" ace of the promotion is, I'd say it would be Go Shiozaki. Holding his own against the greats of different time periods in Rikio, Morishima, Marufuji, Kenoh, Nakajima, Fujita, and Kiyomiya to varying levels of success, his hunger and zeal have driven him to rise to the top of the NOAH food chain, making a record for himself as the wrestler who has the most number of title reigns with the GHC Heavyweight Championship.
An all-rounder in terms of striking/grappling/high-risk moves, Shiozaki draws inspiration from two of NOAH's great pillars: his mentor Kenta Kobashi, and his late tag partner, the legendary Mitsuharu Misawa, performing some of their iconic moves as a homage to them:
But Shiozaki isn't one to rely solely on his forerunners' weaponry to end matches. Aside from Kobashi's moonsault, he employs three other unique finishers, namely:
Gowen Lariat


Limit Break
Go Flasher
Using my Regal Rating, I would give his finishers a combined rating of:
10/10 for aesthetics. A promotion's golden boy should also have a set of gold-tier finishers at his disposal. All four of his finishers pass the eye candy and explosiveness test with flying colors, although if I were to pick a bone, the Go Flasher pales in comparison to Hirooki Goto's similar-looking Shouten Kai.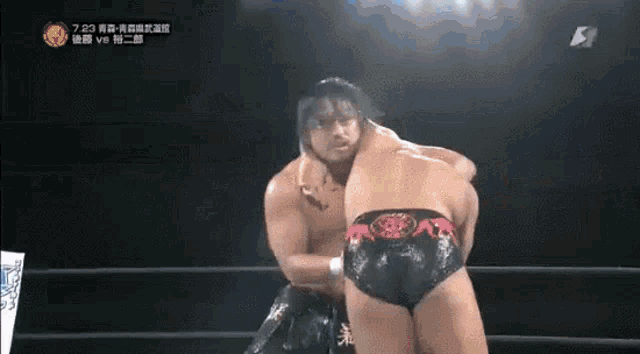 8/10 for damage. Limit Break is billed as a brainbuster, but most of the time his opponent lands on his back, which makes a similar-looking Regalplex look like it deals more damage (plus the bridging pin bonus).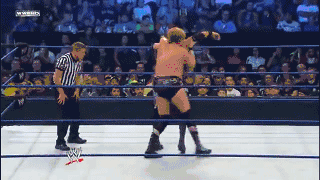 Go Flasher doesn't seem to deal that much damage, either. It lacks the momentum enjoyed by Shouten Kai, or the "proper" main move in order to be classified as a headlock elbow drop (aka Hirooki Goto's GTW).
And there you have it chaps, my short review of Go Shiozaki's finishers! Do you think Shiozaki will retain against Satoshi Kojima at the upcoming CyberFight Festival? Let us know in the comment section below!
Wreddit_Regal is the resident sports kinesiologist of Reddit's wrestling forum, r/squaredcircle. From the most basic of punches to the most intricate double-team maneuvers, he can explain them within the realm of human anatomy and physics, because when doing absolutely nothing wrestling-related, he also happens to work as an operating room nurse.