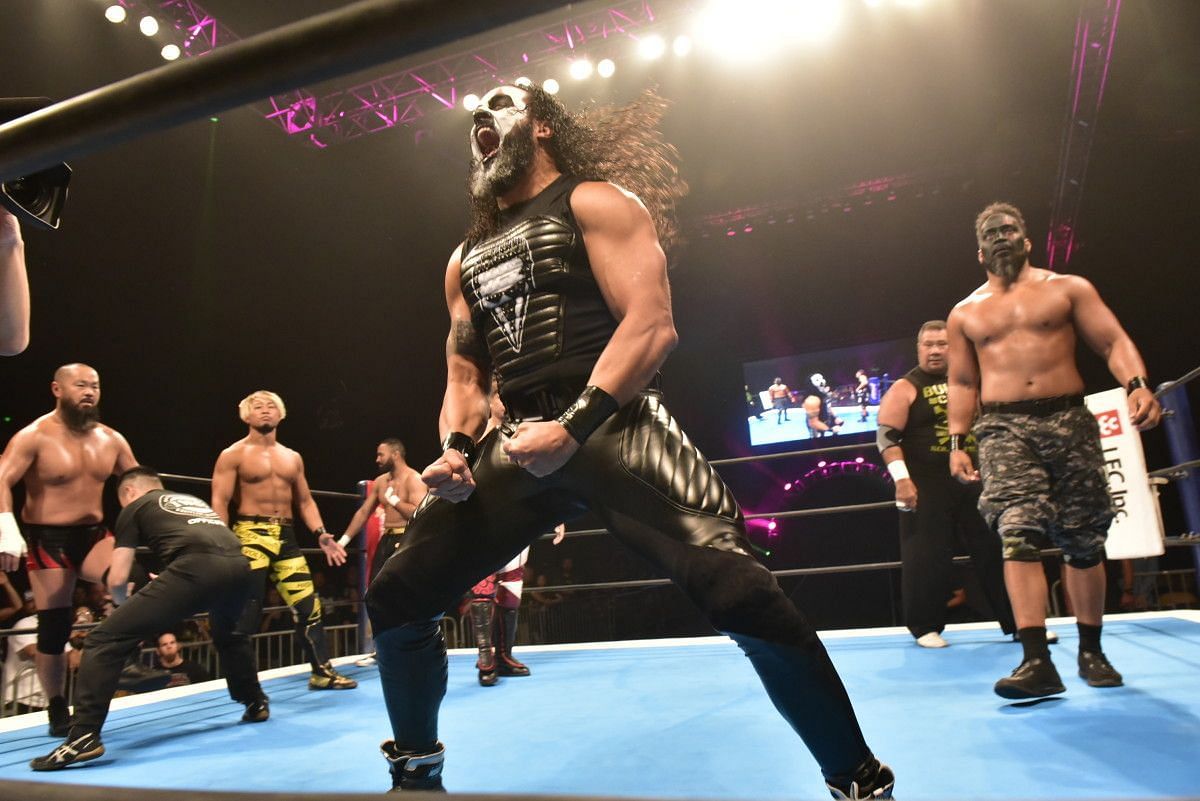 Welcome to another edition of #FinisherFriday! This is Wreddit_Regal bringing you a short feature of one of Jay White's casualties in his "MBCGA (Make Bullet Club Great Again)" campaign.
From being the coolest gaijin collective on NJPW to becoming a mess with its civil war fiasco, Bullet Club has somewhat stayed relevant in recent years. This may be attributed to its latest additions in KENTA and Jay White (not you, EVIL and House of Torture) and largely in part to its core members (Bad Luck Fale, GoD) keeping the group somewhat stable. But the newest leader had drastic plans for the team moving forward.
Per his latest promo, Jay White wanted to have the best version of Bullet Club on all three promotions. This meant that any one of them who he considered dead weight must be eliminated. The Switchblade made his first step on Impact's No Surrender event, betraying GoD and denying their plan of enacting revenge on the Good Brothers for leaving the club back in 2016. To make it worse, Jay somehow got the rest of the Bullet Club to turn on them and Jado in the New Japan Cup, leaving the three with no choice but to trust no one but themselves:
Today we dedicate a feature to the most distraught one of Jay White's rejected bunch, Tama Tonga.
Popularly known as one-half of the duo Guerrillas of Destiny and one of the original founders of Bullet Club, Tama Tonga is widely considered as a decorated tag team specialist. His resume includes having the most number of IWGP Tag Team Championship reigns as a team (a record of seven), being a four-time NEVER Openweight 6-Man Tag Team Champion, winner of the 2020 World Tag League, as well as bagging tag team gold in promotions such as CMLL, WWC, ROH, WxW, and WrestleCircus.
Tama Tonga's arsenal is best described as classic Tongan ferocity with a lot of finesse. He performs every move with the explosiveness of a predator in the wild and the grace of a flamingo.
His slithering and crawling skills are also topnotch, easily making opponents lose sight of him in order to pull off a surprise attack. His snek game easily rivals (or arguably beats) Randy Orton in terms of smoothness: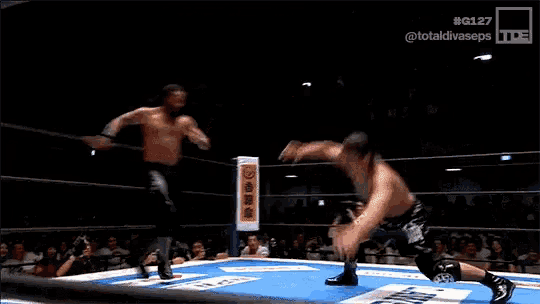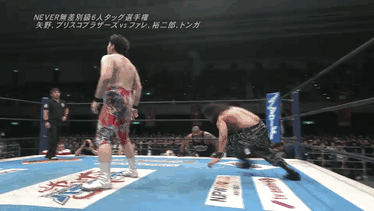 Currently, he employs three finishers, namely:
Dive Shack Driver






Gun Stun
And a twister named Dream Catcher (of which I'm still trying to find a free video to make a GIF of lol)
Using my Regal Rating, I would rate Tama Tonga's overall presentation and finishers with:
10/10 for aesthetics. This is purely an opinion and is not meant to be taken as gospel (especially for the fanboys): Tama Tonga is a smoother version of Roman Reigns. You could definitely see a lot of similarities. Roman wins in the overall stoic-badass factor, but Tama edges him out in being suave.
10/10 for damage. His stealth and agility, combined with the Gun Stun, make for a sweet out-of-nowhere finisher that can go toe-on-toe with Randy Orton's RKO. It's very rare to see Tama whip out the Dream Catcher, but if I remember correctly, no one has gotten out of it. The Dive Shack Driver is... a piledriver. 'Nuff said.
And that's it chaps, a short feature of Tama Tonga and his finishers! How do you expect GoD and Jado to shake the foundations of Bullet Club in the weeks to come? Let us know in the comment section below!
*****
Wreddit_Regal is the resident finisher fanatic of Reddit's wrestling forum, r/squaredcircle. From the most basic of punches to the most intricate double-team maneuvers, he can explain them within the realm of human anatomy and physics, because when doing absolutely nothing wrestling-related, he also happens to work as an operating room nurse.