Welcome to another episode of #FinisherFriday! This is Wreddit_Regal giving you an analysis of one grizzled young veteran's submission finisher.
One-half of the renowned UK tag team Grizzled Young Veterans, Zack Gibson has never let his resumé be limited to being a tag team specialist. Aside from gaining singles gold from various British promotions, Gibson proved his grit in the big leagues by winning the two-day WWE United Kingdom Championship Tournament, where he would beat the likes of Jack Gallagher, Flash Morgan Webster, and Travis Banks, although failing to snatch the title away from then-champion Pete Dunne.
Liverpool's #1 is another kind of beast when performing alone. His pacing is quick, his strikes and slams are calculated and never miss a beat, and his killer instincts could be likened to a cheetah gunning for his prey:
His finisher is a pretty straightforward submission to say the least, named the Shankly Gates:
As simple as the move looks, it actually is ranked as number 10 of the most painful submissions known to man according to Bleacher Report.
Most MMA enthusiasts would recognize this move as reminiscent of the Kimura lock's equally-destructive brother, the Americana lock. This submission involves placing the opponent's arm in a lateral 90-degree position, pushing the elbow upward and the wrist downward...
...which looks like what those cat lucky charms are doing by themselves: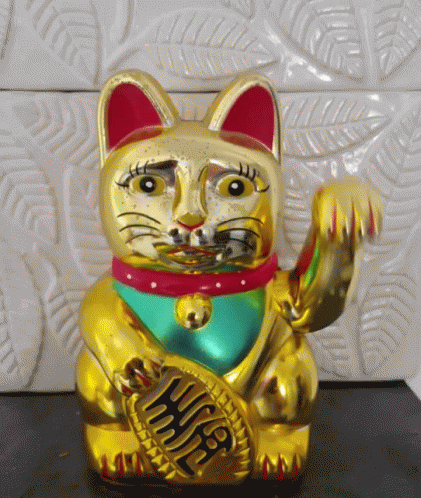 But Gibson performs the hold in a very cunning manner: being the tactician that he is, he chooses to perform the submission via taking the opponent's already exposed back (compared to the tedious process of getting and maintaining full mount or side control). Because of the already peculiar positioning, he changes the hold on the Americana: instead of doing the usual figure-four hold on the opponent's wrist, he instead places the opponent's forearm under his bicep, and performs the figure-four on the opponent's elbow! With this, Gibson can use his left arm to push the opponent's elbow forward and upward, and use his right arm to bring the opponent's forearm backward.
Using my Regal Rating, I would give this move a:
9/10 for aesthetics. Although not quite the eye candy that you would expect with other pro wrestling submissions, this fits exactly with the type of fighter Zack Gibson is: a warrior who just straight up wants to dish out damage as fast as possible.
10/10 for damage. This submission targets the shoulder and elbow, by hyperextending it beyond the tolerable range of motion. Gibson can easily dislocate an opponent's shoulder, and rupture the elbow ligaments (à la armbar) should he choose to crank it a few more degrees to the back.
And that's it chaps, my short analysis of Zack Gibson's Shankly Gates! Do you have other submissions in mind that you want me to cover? Let me know in the comment section below!
Wreddit_Regal is the resident sports kinesiologist of Reddit's wrestling forum, r/squaredcircle. From the most basic of punches to the most intricate double-team maneuvers, he can explain them within the realm of human anatomy and physics, because when doing absolutely nothing wrestling-related, he also happens to work as an operating room nurse.