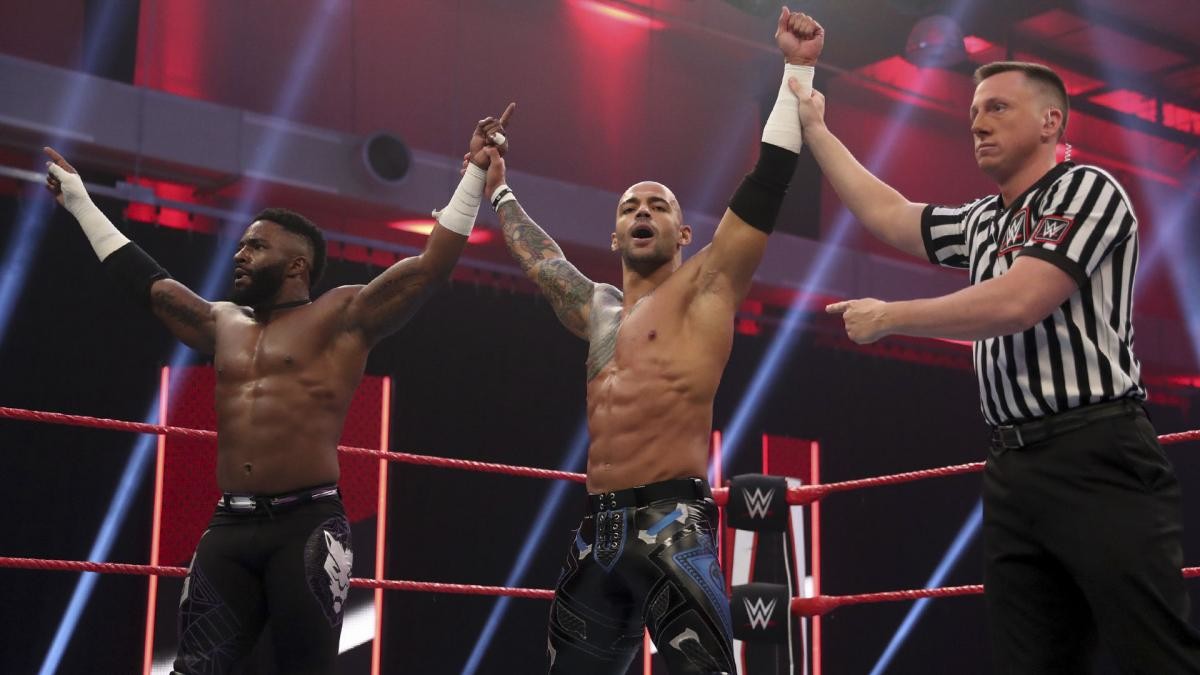 Disclaimer: The point of this article is not to degrade any wrestling team's finisher in any way, but to objectively point out any advantages and disadvantages of the said finishers from a one-man version of it.
Welcome to another edition of #FinisherFriday! This is Wreddit_Regal giving an analysis of another tag finisher that could have been done with just one guy.
The first article was sort of well-received, so I decided to continue it for another week (admittedly, the survival of this series depends on whether I can find tag team finishers which fit the criteria). From two towering hulks of men, we shift to two high-flying competitors of the RAW roster.
Cedric Alexander and Ricochet are two of the most high-octane performers in the WWE roster, starting and ending all of their matches in full throttle. Having attained the Cruiserweight and United States Championship respectively, they have decided to join forces and venture onto the RAW tag team division's playing grounds.
Individually, they are very technically sound wrestlers, but when performing as a duo, they create a juicy blend of aesthetics and brutality.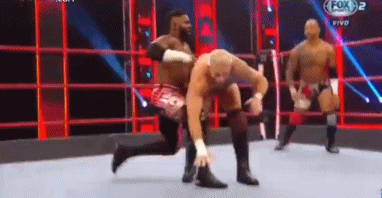 Culminating in a tag team finisher that looks like this:
At first glance it's flashy, but I have a few qualms about it:
First, with the way the move is set up, it implies that Ricohet's missile dropkick adds further kinetic force to Cedric's motion of pulling down the opponent's head and neck. This simply is not the case, because Ricochet's dropkick trajectory is not the same as Cedric's direction of falling down:
The diagonal trajectory of the dropkick does not add any force to the almost vertical downward motion of the STO
This disparity in trajectories disrupts Cedric's own momentum, and results in the reverse STO's force being greatly diminished. They were actually lucky that it got the pinfall victory.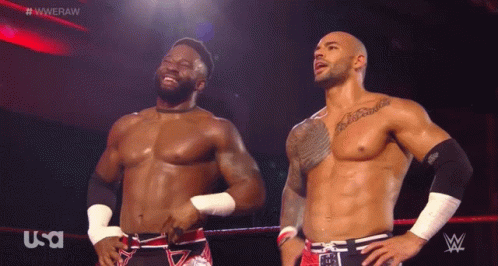 Second, if we were to assume that their trajectories were the same, the kick itself wouldn't have really contributed much. It is evident that Ricochet only "tapped" the opponent, which violates the criteria that I formulated for an effective double foot stomp (read those criteria
here
!). If he were to treat it like a Mushroom Stomp, then the damage generated would undoubtedly be doubled or tripled:
Now, if we were to treat the missile dropkick as just eye candy, what are we left with? Just the reverse STO. Now as we all know, many wrestlers have won matches using this move alone: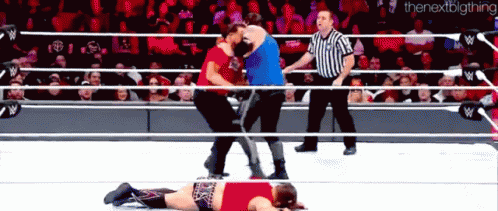 Baron Corbin's "End of Days"
Pete Dunne's "Bitter End"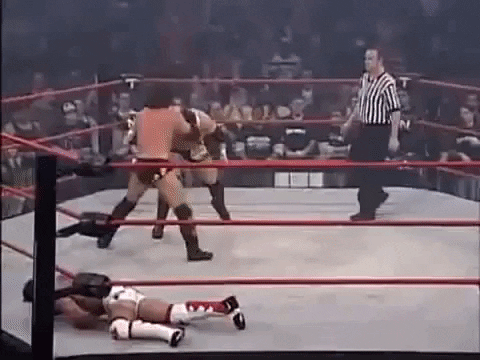 Chris Sabin's "Over Easy"
Welp. A win's a win, I guess
Checking the aided and solo variants if they fit the criteria for an effective reverse STO:
The face landing first? Check (except for Eva Marie's version)
The performer performing a pulling motion instead of relying on their own mass + gravity? Check.
Final verdict: The aided and solo version deal the same amount of damage. Ricochet could actually minimize the damage dealt due to the reasons above, but could still help in dishing out damage if he follows the suggestions stated above.
And there you have it chaps, part two of
Tag Finishers That Could Have Been Done By One Guy
! Do you have suggestions on what tag finisher to cover next? Let us know in the comment section below!
*****
Wreddit_Regal is the resident sports kinesiologist of Reddit's wrestling forum, r/squaredcircle. From the most basic of punches to the most intricate double-team maneuvers, he can explain them within the realm of human anatomy and physics, because when doing absolutely nothing wrestling-related, he also happens to work as an operating room nurse.