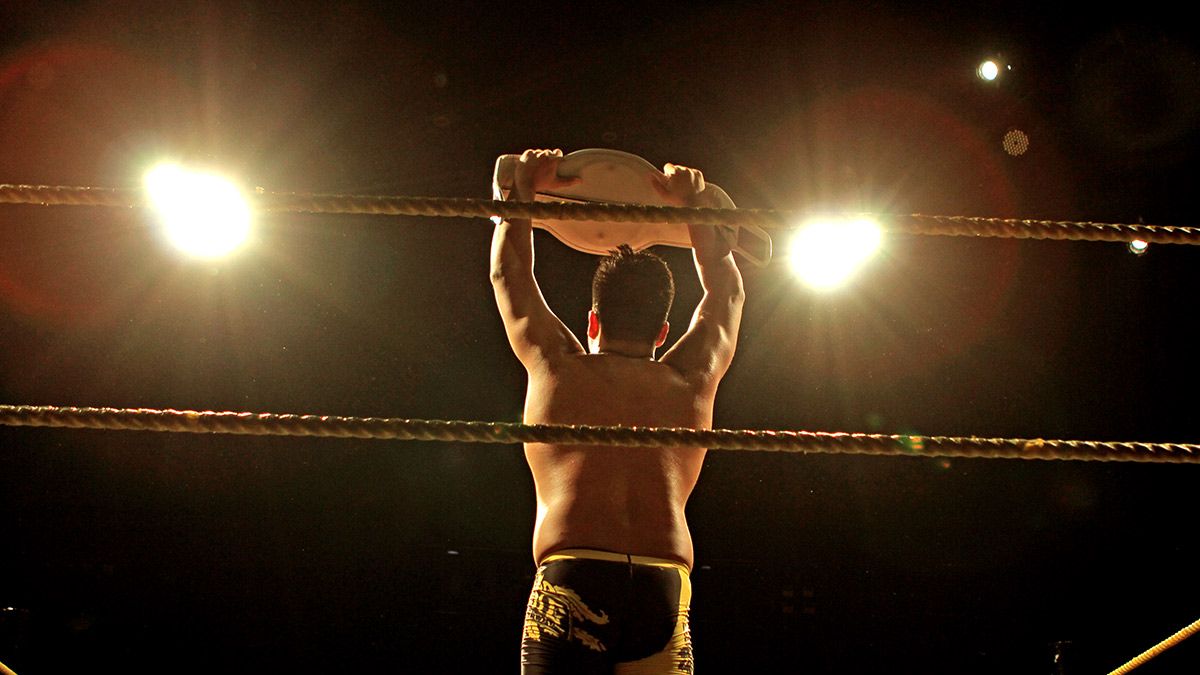 Welcome to another episode of #FinisherFriday! Wreddit_Regal here. I've been informed by my Filipino buddies that today, the twelfth of June, is also their independence day,
which is ironically weird because they have their government trying to censor their right to free speech
so I figured to do an article about the beloved fighter who currently holds the moniker of "Mr. Philippine Wrestling."
In the Philippine pro wrestling scene, you can't talk about its recent resurgence and development without mentioning Jake de Leon in any of your sentences. And that's not an exaggeration: this chap was there since PWR's humble beginnings back in 2014, and still continues to serve the Pinoy squared circle, embodying the Filipino fighting spirit. Through the years, he has been protecting his beloved turf against anyone from the local scene or abroad, his biggest hurdle yet being TJ Perkins in their phenomenal match last year at
PWR: Homecoming
. Here's a short clip of their epic match:

Not bad for a "tabachoy" kid from Bacolod City going up against one of the world's greats, TJ Perkins. I want to get better and grow stronger. 🎥: Philippine Wrestling Revolution - PWR
Posted by Jake De Leon on Tuesday, October 22, 2019
(Fun fact: You can stream
Homecoming
's whole card at
Streamsessions
, and bear witness to an event that raised the bar of Philippine wrestling to a higher level!)
JDL's entire arsenal is a mixture of different wrestling styles like traditional Mexican Lucha, Japanese strong style, and WWE showmanship, which results in a harmonious mix that captures finesse, brutality, and great wrestling psychology whenever he embarks on a match.
Despite having a couple of finishers at his disposal, the one signature move that piqued my interest was his hip toss armbar:
Breaking down the move into chunks:
JDL performs a hip toss to an opponent
While the opponent is still airborne, JDL easily captures the opponent's arm
As the opponent is falling down, JDL places the opponent's arm between his legs, and also falling down on his back
JDL hyperextends the opponent's elbow by leaning backwards, completing the armbar
JDL's version of the armbar is quite cunning, as he exploits the fact that all wrestlers do the thing that he wants them to do in order to complete his execution. "What in tarnation are you talking about?" you might ask. Well here's the thing: in the beginning of any aspiring wrestler's journey to becoming a professional, they will be taught the basics of wrestling mobility, like running the ropes, rolls, strikes and holds, and how to take a back bump.
From what I've learned so far (you may call me out on the comment section if I'm wrong about this), the main reason for extending your arms to the sides is to equally transfer the force of impact to a wider surface area, thereby reducing the damage dealt to your back.
The same line of reasoning follows when doing a front flip back bump: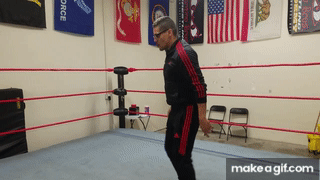 Learning this proves very useful inside and outside the ring in terms of safety, but for JDL it's just another case of victory being handed to him in a silver platter. This sequence of tucking the head close to the chest and extending both arms has now been deeply ingrained onto every wrestler's mind and body, which means that every time a wrestler faces JDL inside the ring, he also finds another opponent in the form of his/her own muscle memory. Even if they wanted to keep their arms close to their chest, their body will just keep on betraying them.
From there, it's an easy victory, as in the case of this match below:
JDL's version holds some similarities to KUSHIDA's flying armbar, which also a sight to behold because he does it from the top rope:
Using my trusty
Regal Rating
, I would give it a:
10/10 for aesthetics
. By now, everybody knows that I'm a sucker for any spinny or flippy shit. It just looks so pleasing to the eye, and JDL getting the timing of when to tuck the opponent's arm between his legs is as smooth as Angel Garza pulling off his pickup lines to Charly Caruso.
10/10 for damage and practicality
. An armbar is no joke of a submission—it is a move that can be done by amateurs and still deliver career-ending damage. JDL performing an armbar from a hip toss delivers a subtle message to the opponent and to anyone watching their match: if he secures the lock while an opponent is airborne, then he can theoretically perform it at any point of the match, effectively putting this move in the ranks of those that can be performed "outta nowhere".
And there you have it chaps, Jake de Leon's hip toss armbar reviewed! Do you think JDL could once again capture the PWR Championship? Let us know in the comment section below!
Wreddit_Regal is the resident sports kinesiologist of Reddit's wrestling forum, r/squaredcircle. From the most basic of punches to the most intricate double-team maneuvers, he can explain them within the realm of human anatomy and physics, because when doing absolutely nothing wrestling-related, he also happens to work as an operating room nurse.