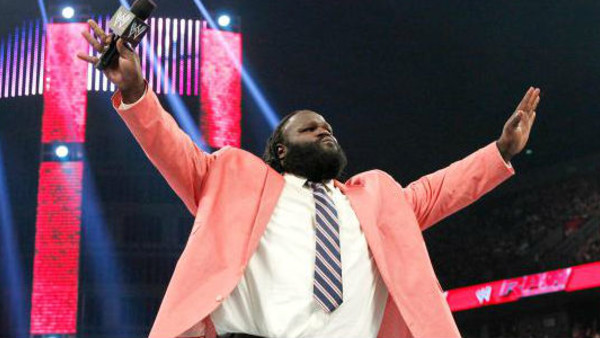 Five years really do fly by, don't they?
In pro wrestling terms, five years could constitute an entire era. Just look at how long the Attitude and Ruthless Aggression eras really were, and you could encapsulate their entire movement in half a decade. Wrestling moves fast in six months, so it likely moves at light speed in five years. As for time itself, it flows, never stopping, never waiting for anyone to hitch their saddle and get on with it.
Around this time five years ago, a small group of passionate and vocal Filipino pro wrestling fans got together and decided to create an outlet for the local voice. I don't ever recall how the discussions went down, or what got into us to think we could ever be some credible source—we just got by on the notion of expression. Expressing our feelings, thoughts, and opinions, and whether they were right or wrong hardly mattered; we just wanted others with whom we could talk and share our passions.
Five years later,
Smark Henry
is still as humble as ever. The truth is we don't have the machinations to profit from what we do and, in turn, make it an outlet that churns out content non-stop. We're still just a small outpost that serves as a place for people with something to say to stand on and say it. But we'd like to think that we're some part of the local community, serving both fans and wrestlers alike.
It certainly hasn't been easy. The lines overlap sometimes. Mistakes have been made, for sure. But we truly wouldn't have it any other way—of course, except a way that allows us all to do this for a living, but we've accepted the cards we're dealt.
Thank you to everyone who has dropped by this site and been compelled enough to share it with the world. Thank you to those who share the happiness of wrestling with us live at our viewing parties. Thank you to
Smark Henry
writers and contributors old and current, for everyone who's walked through these virtual doors have had a stake in carving this little niche we have for ourselves today. Thank you to the people who've had faith enough to give us a chance and lend us their voices. Thank you to the local wrestling scene for everyone's hard work, and giving us the joy of something all our own to proudly write about.
This week, to celebrate our fifth anniversary, you'll be seeing some special content from our writers and some of our friends. We hope you'll all enjoy them, and we'll see you all on the other side of this quarantine.
Photo from WWE