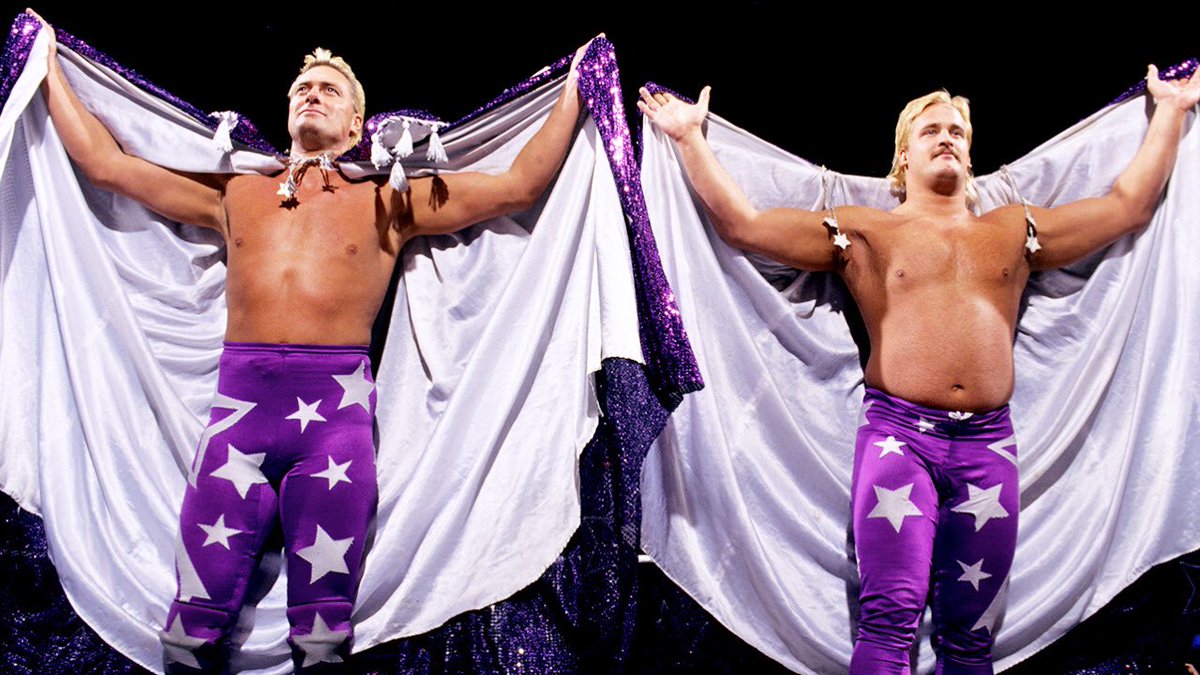 Welcome to another edition of #FinisherFriday! This is Wreddit_Regal, giving a short review of a tag team finisher that would receive a "Hell no" from probably every modern-day jobber, if asked to take this move.
The Beverly Brothers hold the record of being the only tag team in professional wrestling history to receive the "Rookie of the Year" award from
Pro Wrestling Illustrated
, which meant that they were a force to be reckoned in their respective generation. They showcased their talent in the rings of AWA (where they captured gold), WCW, and NJPW, before landing in the supposed promised land of WWF. But as you all know by now, the biggest league of them all had a reputation for wasting wrestlers with potential—making them fight against the top dogs, and then spending the latter part of their career as enhancement talent. Even in a throwback video, WWE recognized them as a boring team:
But they were far from boring. They had good matches with The Rockers (Michaels and Jannetty), High Energy (Koko B. Ware and Owen Hart), the Nasty Boys, and many other tag teams during their tenure.
In Chris Jericho's words, they were victims of "stupid ideas from bad creative."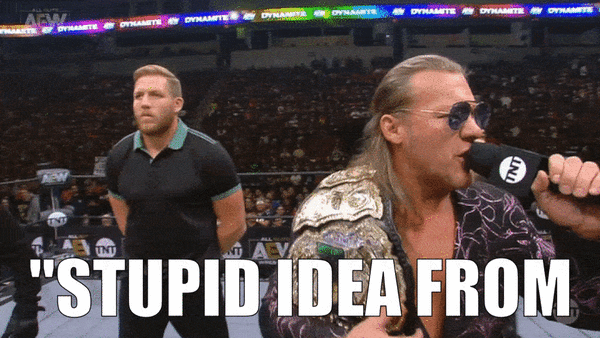 But as sad as their WWF run turned out, the team left us with probably the most dangerous tag team finisher of all time. Behold, the
Shaker Heights Spike
:
That's an oof of the highest level, if you'd ask me.
The setup was low-risk, high reward: one would Irish whip the opponent to the ropes, and deliver a release flapjack, and the other would dunk the opponent's head to the canvas like he just finished watching the latest episode of
The Last Dance
on Netflix. It's pure, unadulterated brutality at its finest, giving the poor opponent a piledriver with the height and force amplified two or three times.
If I were to use my
Regal Rating
for this, it would break all of my criteria like how Dave Meltzer breaks his five-star match ratings:
11/10 for aesthetics
. Their era could arguably be called the "bruiser era," because of the preference for big and meaty men. As such, most wrestler movesets were focused on making the beefcakes look more menacing. This move radiates BDE from the get-go, sending a message to the audience like "Why do a suplex when we can just bash their heads in?"
15/10 for damage
. I mean, the opponent just had his head dunked to the canvas like one of those animes:
That spells disaster for their face, head, and neck, as you have learned from our previous articles about piledrivers and head damage.
10/10 for practicality
. The setup is easy compared to other tag team finishers
*cough cough Meltzer Driver*
, so there's practically no-risk involved. No flipping is involved for the attackers, so it gets a double thumbs up from
The Revival
FTR.
And that's it chaps, my short review of the Shaker Heights Spike! Do you know of any other tag team maneuvers that can top this one? Let us know in the comment section below!
*****
Wreddit_Regal is the resident sports kinesiologist of Reddit's wrestling forum, r/squaredcircle. From the most basic of punches to the most intricate double-team maneuvers, he can explain them within the realm of human anatomy and physics, because when doing absolutely nothing wrestling-related, he also happens to work as an operating room nurse.