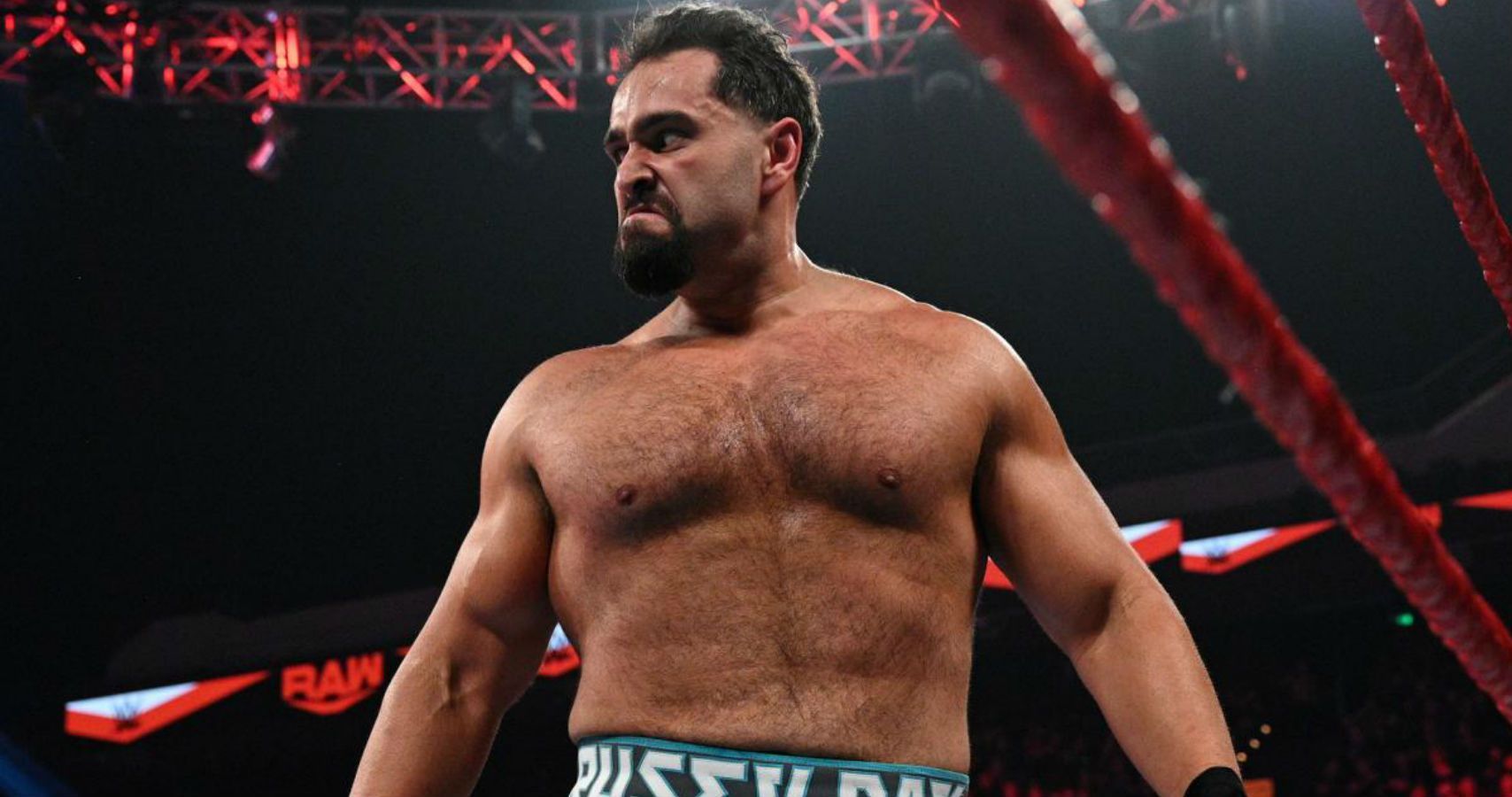 Black Wednesday was a dark day in the wrestling world, with numerous WWE Superstars were released left and right. From on-screen talent to behind-the-scenes figures, nobody was exempted from the mass releases.
Popular names such as Rusev, who had been requesting for his release, were finally let go. There were other wrestlers who were unexpectedly released including the duo of Machine Gun Karl Anderson and Luke Gallows. Long-time referee Mike Chioda was also let go after serving 30 years in the company.
The mass amount of wrestlers who were released showed how much talent WWE was willing to pay just so they wouldn't go to competitors like AEW. That made me think about where the recently released wrestlers could make a big splash. Since this is #CafePuro, we're going to enter a fantasy booking scenario where the released wrestlers will compete in Japan.
1. Miro fka Rusev (NJPW via DDT)
One of, if not the biggest name who was released was Rusev. Now taking on the name of Miro, the former Bulgarian Brute and Rusev Day founder had so much wasted potential in the WWE. During his tenure in the company Rusev was able to showcase his athletic ability and his penchant for comedy. He was the total package! However, Rusev's skills still weren't enough for the people in Titan Towers.
If I was in Miro's position, I would consider going to Japan to wrestle in DDT. The hilarious Rusev Day segments are a sign that he's not just a hard-hitting Bulgarian man. Many writers would dream to have Miro in New Japan immediately; I beg to differ. Before he has a chop-off with Tomohiro Ishii, I would love to see Miro participate in out-of-this-world match types including the office brawl in Cyber Agent HQ or in a bar brawl in the Dropkick Bar.
Miro can showcase his comedic talents while still hinting at his amazing athletic prowess. Once he's done having hilarious matches with Pokotan and friends, then I would love to see Miro participate in New Japan Pro Wrestling. Imagine the hard-hitting contests he can have with the likes of Ishii, Makabe, Henare, Shingo and many others.
Miro is busy being a Twitch streamer at the moment, but I'm sure he'll return to wrestling one day.
2. Machine Gun Karl Anderson & The BIG LG Doc Gallows (NJPW)
Listen, we had a decision to make in September of 2019..

We clearly made the wrong one.

In 68 days, at midnight

@The_BigLG

n I will talk about it.



This isn't even a question. The Good Brothers have to come back to New Japan Pro-Wrestling. Whatever that means for the Bullet Club's Tag Division is up to Gedo to decide. I'd like to see the B-B-Boys return to Japan as completely different competitors.
While fans see Karl Anderson as mainly a tag team competitor, I feel like it's time for the Machine Gun to show the world what he can do. Anderson has much more visibility after his time in WWE. He doesn't have to be stuck as a tag team specialist. Machine Gun's match against Okada in the 2012 G1 Climax Final showed that he can hang with the top guys of NJPW.
If the Bullet Club situation was a video game, I would place Karl Anderson as the second-to-last boss before you have to face the big boss which is Switchblade Jay White. The Machine Gun could easily become the Intercontinental Champion and be one of Jay's confidants. After all, Machine Gun is one of the founding members of the BC.
As for Doc Gallows, I can see him as NEVER Openweight or Six-Man Champion. I'll admit that I wouldn't know where to put the Big LG because Bullet Club would be filled to the brim with members. If Anderson and Gallows go back to New Japan, the group would pile up with the members who are already there. That means we'll be adding two more names to the stable of Jay White, KENTA, Fale, G.O.D. ELP, Ishimori, Chase Owens, Jado, Gedo, Hikuleo and Gino Gambino.
Like I mentioned earlier, I'll let Gedo worry about the booking. I just want to see the Good Brothers back in New Japan.
3. The Revolt fka The Revival (Pro-Wrestling NOAH)
The Revolt in NOAH? Why not New Japan? Hear me out. With the roster that NJPW already has, they could easily form multiple tag teams to fill up their division. Pro-Wrestling NOAH, on the other hand, is a company that's in a rebuilding process. The Revolt can serve as a solid base to carry NOAH's considerably smaller tag division.
Many fans are clamoring for The Revolt to compete in AEW. I'm one of those people, but I feel like the old-school duo can provide something more than just being competition to the Young Bucks.
Admittedly, I know very little of the teams in NOAH. What I do know is that they can use a few more teams to elevate the level of competition. I can only imagine what kind of match The Revolt could have with Rene Dupree and El Hijo del Dr. Wagner Jr.
I'm sure there are many other tag teams in NOAH who could match up with The Revolt and produce great results.
4. Lio Rush (Dragon Gate)
After being laid off by WWE, Lio Rush isn't eager to get back in the ring and is focusing on his family and budding music career in the meantime

https://t.co/cfbVHdjkZy

— Sports Illustrated (@SInow) May 15, 2020
If there's one guy who would be a perfect fit for Dragon Gate's high-flying Style, it's Lio Rush. Let's set aside the supposed attitude problems he had behind the scenes for a moment. When Rush returned to NXT after his long break, he seemed like a more mature person who was ready to take on all comers.
Lio Rush can go toe-to-toe with the best junior heavyweights in the world and Dragon Gate can help him learn how to pace himself as he goes against different Junior Heavyweight wrestlers. However, Lio Rush has shown little interest to return to wrestling any time soon. An article by Sports Illustrated noted that he is concentrating on spending time with his family and his music career.
5. Mike Bennett & Maria Kanellis-Bennett (NJPW via ROH)
The Bennetts were doing quite well for themselves in WWE. Despite the unusual storylines they were being featured in, the couple still got a good payday. The couple was sadly released from their WWE contracts as well on Black Wednesday. Their release does free them to go back to the other companies where they have seen more success, like Impact and Ring of Honor.
Ever since Mike and Maria left ROH, The Kingdom has felt lacking. Yeah, Matt Taven was there. That's all I can say. He didn't have much of an impact in the group. The choice of him becoming World Champion was odd as well. Puttting Mike and Maria back with The Kingdom would make the group more credible and give us fans the opportunity to see Mike & Maria in Japan.
For those unfamiliar, Ring of Honor and New Japan have a partnership that lets the two companies exchange wrestlers for a set amount of time. Mike and Maria have participated in New Japan tours several times. Mike has even won the IWGP Heavyweight Tag Team Championship with Matt Taven a few years ago.
If Mike & Maria reunite with The Kingdom, I can see the stable returning to its glory days and rejuvenate the rough NJPW Heavyweight Tag Team Division.
Whether they go to a competitor in the U.S. or somewhere in Japan, I'm sure our favorite wrestlers will land on their feet.
Photo from WWE
***
Steven Tan is a Data Encoder by Day and Blogger/Podcaster by night with The Geeky Juans. When he's not watching the latest puroresu videos, you can see him tweeting about Terrace House or comics on his Twitter @steviesaidyup.