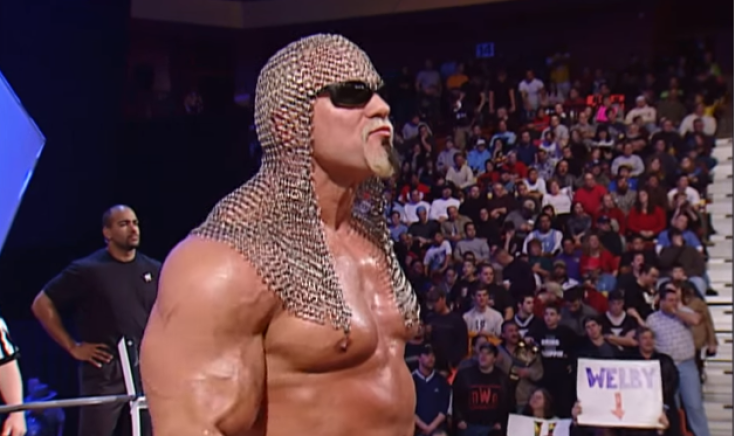 Welcome to the Grapevine! This section of
Smark Henry
is where we round up all the founded and unfounded rumors abound the pro wrestling scene that you may have missed over the week. Remember to take everything with a grain of salt!
Here's an update on Scott Steiner's status:
Scott Steiner is fine after collapsing at a set of Impact tapings last week. He was rushed to the hospital but ended up stabilizing. He underwent a heart procedure over the weekend, and will be making a full recovery. (Source: Christa Rechsteiner, Tommy Dreamer, Pro Wrestling Sheet, Scott D'Amore on Twitter)
We say: We're glad to know that Steiner is doing all right, but maybe it's time for him to take it easy on the wrestling, as he's still working at 57 years old?
WWE stockholders have filed a class-action lawsuit against the company for its Saudi Arabia relationship and recent departures of executives, events that have caused the company's stock to drop. The complaint is based on the fact that the stock dropped from $100 to $40.24 per share last month, as well as the infamous rumors surrounding WWE and Saudi Arabia last November during the flight delay fiasco, the departures of co-presidents George Barrios and Michelle Wilson last January, and beliefs that Vince McMahon was focusing more on the XFL. (Source: Business Wire)
We say: For one thing, it's definitely hilarious that the Saudi rumors were a big part of this, but that kind of thing can actually affect stock prices, so there's that. We're not sure if this is going to affect the in-ring product, and if there's one thing to be afraid of, it might be any financial repercussions toward the wrestlers themselves, especially those who aren't big names. Let's see how this unfolds—if it actually unfolds further.
Newly-signed AEW wrestler Lance Archer was supposed to debut in last week's episode of Dynamite, but plans reportedly changed. However, he is scheduled to debut soon; some are speculating that he would be Jake "The Snake" Roberts's client to face Cody. (Source: Wrestling Observer Radio)
We say: Well, Jake's client is either Brodie Lee or Lance Archer, so it's just a matter of if and not when.
Let us know what you think of today's news in the comments!
Photo from WWE