Welcome to another edition of #FinisherFriday! Since today is also Valentine's Day, I'll be talking about a move that highlights the bond between two brothers.
"Wildcat" Chris Harris and "Cowboy" James Storm were frequent rivals on the independent circuit, long before TNA was born. They wrestled each other on the TNA tryout show, and did so well that that match alone got them jobs in the young company. From there, they would set aside their rivalry and team up, forming America's Most Wanted, one of most feared tag teams of their generation.
The team became one of the best-known tag teams in TNA's history, legitimately credited with putting the TNA tag team division on the map by engaging in many feuds with such teams as The Disciples of The New Church, The Naturals, Team Canada, 3Live Kru, Triple X (with whom they had NWA's Match of the Year in 2004) and Team 3D. Chris Harris and James Storm are each seven-time NWA World Tag Team Champions (six times together and once apiece with a different partner), a record for those championships.
They weren't as athletic as the other teams of their era, but they made up for it with their brute strength and impeccable focus and precision in dealing damage. One move which would guarantee their win on any tag match that they were in was called the Death Sentence:
Let me break the move down into chunks:
James Storm places the opponent into a bearhug, and squats down
Chris Harris climbs up to the top turnbuckle
Chris Harris performs a top-rope leg drop onto the opponent
James Storm pushes the opponent's chest onto the canvas, just as Harris lands the leg drop
"So it's just an elevated leg drop with the opponent hanging from a distance? Nothing special," you might remark. But there's more to it than that.
We all have seen martial artists show off their skill by breaking stuff like cinder blocks and wooden boards.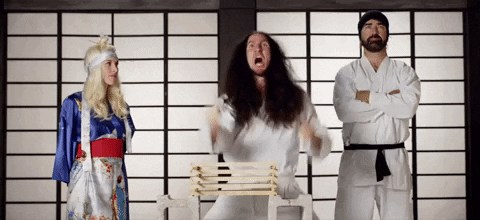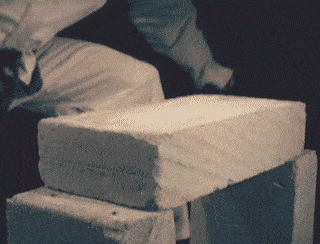 Of course, a person can rig the bricks and boards so that even a novice could break it easily, as with the hilarious case below:
But there is one material that can be taken by anyone from anywhere and still be broken by these martial artists. Take a look at rock breaking:
As superhuman as this looks like, there is actually a technique involved in this awesome feat, which will be explained by this short NSFW Baki video (this is a legitimate explanation, by the way):
We can see that James Storm actually drops the opponent to such a short distance just before Chris Harris lands on the opponent's head/neck, just like in the rock breaking technique. And if an unadulterated material such as natural rock can be broken with such a simple technique, how much more for the human cranium or cervical spine? Granted, the ring canvas has some bounce to it, so the damage is substantially reduced, but one cannot deny its sheer destructiveness if the conditions were optimal.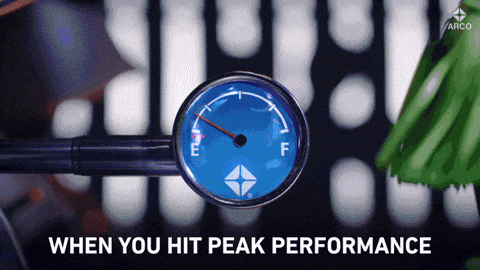 And that's it chaps, the Death Sentence deconstructed! With Chris Harris announced for the
TNA: There's No Place Like Home
show on April 3, would there be a chance that he gets to pair up with The Cowboy for one more nostalgic match? Let us know in the comment section below!
*****
Wreddit_Regal is the resident sports kinesiologist of Reddit's wrestling forum, r/squaredcircle. From the most basic of punches to the most intricate double-team maneuvers, he can explain them within the realm of human anatomy and physics, because when doing absolutely nothing wrestling-related, he also happens to work as an operating room nurse.