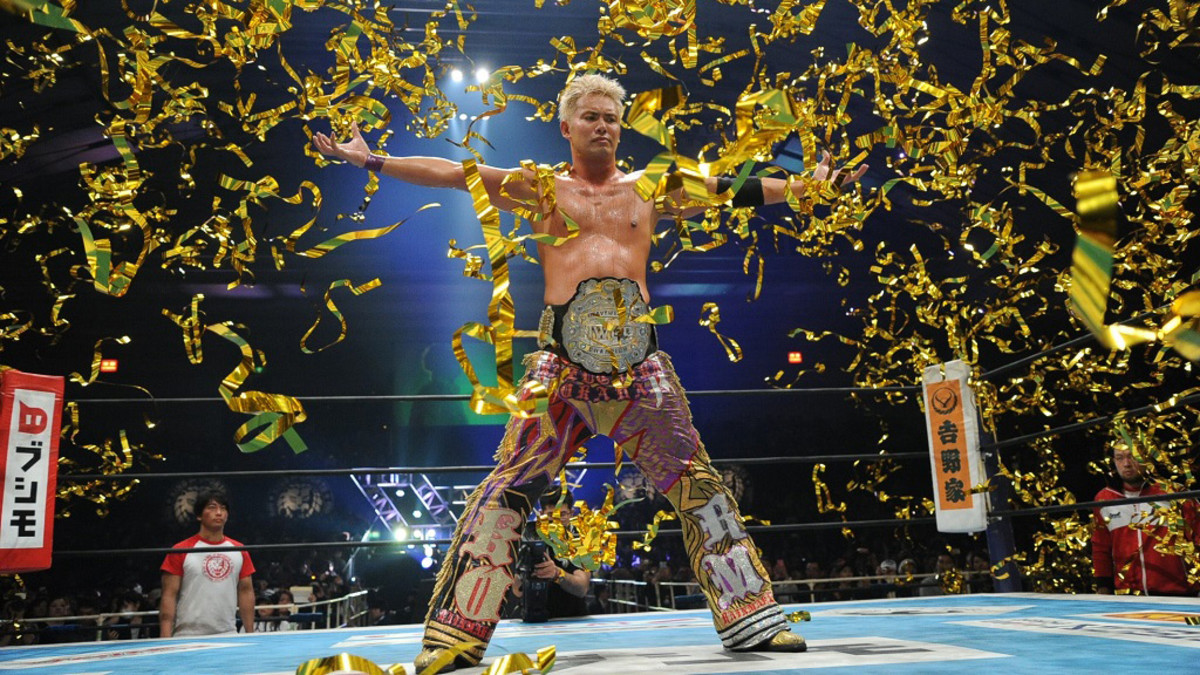 Welcome to another edition of #FinisherFriday! This is Wreddit_Regal finally covering the finisher you guys have actually wanted for so long.
If Hiroshi Tanahashi wasn't around anymore, then the title of "Ace of New Japan" would undoubtedly be given to
Toru Yano
Kazuchika Okada. Ever since Gedo pulled the trigger on him and put that hefty IWGP gold on his waist, Okada has been putting five-star match after five-star match, to the point of breaking Dave Meltzer's own five-star rating system: having been graded the first 6-star rating for his match with Kenny Omega on
Dominion 6.11
.
Repressing his Okato days in TNA, the current iteration of Okada looks and feels money. From his gimmick, to his wrestling psychology, to his aura of sophistication, it can be argued that he took NJPW to a whole new era of wrestling glory.
Okada has such a versatile moveset that you cannot place his fighting style in a specific category. But what makes him stand out from the rest of the wrestling world is his own version of the lariat, called the Rainmaker:
How is the Rainmaker done? Let's break this move down to little chunks:
Okada gets behind the opponent
Okada grabs the opponent's right wrist using his left arm
Okada pulls the opponent's arm like a ripcord, forcing the opponent to face him
Still clutching the opponent's wrist, Okada pulls the opponent close to him
Okada strides forward with his right leg, and delivers a lariat to the opponent
From this simple setup, two questions arise:
1. How in the hell is this stronger than most running lariats?
I mean, the Stan Hansen/JBL/Shingo Takagi lariats definitely look more devastating than this humble short-arm lariat: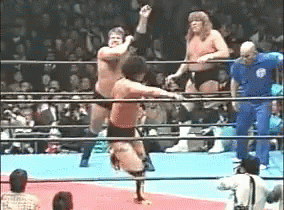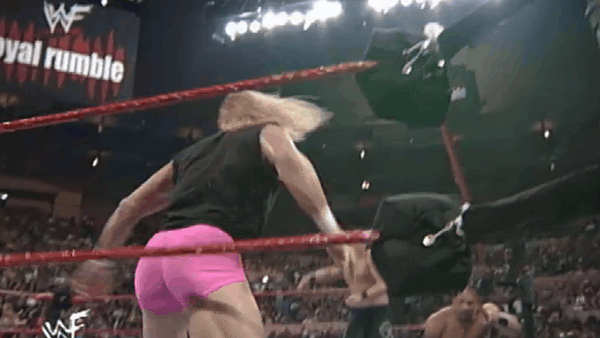 2. Why doesn't the opponent guard themselves, and just turn around towards their impending doom?
It almost feels like they are those dazed Mortal Kombat characters, waiting for the victor to do a Fatality:
Both of those questions can be answered with one plausible explanation.
I have a theory about what makes the Rainmaker work, but this one is definitely outside of the box. So if you think that this is too much of a kayfabe explanation for you, I implore you to wear your tinfoil hats,
get worked like the jabronis that you truly are
suspend your disbelief, and read through this explanation.
I believe that as short-distance as Okada's lariat may be, the main reason why it deals so much damage is because he employs a technique called the arm-pull induction to his opponent. This method of hypnotism involves the performer suddenly pulling the unsuspecting victim's arm, in order to forcibly take them to a hypnotic state without going through the rigors of verbal suggestion.
As the opponent has no available defense mechanisms in the state of hypnosis, he/she is left powerless to protect themselves from Okada's fast-approaching forearm.
As with all types of hypnosis, it doesn't work on all people; therefore some wrestlers can avoid or counter it: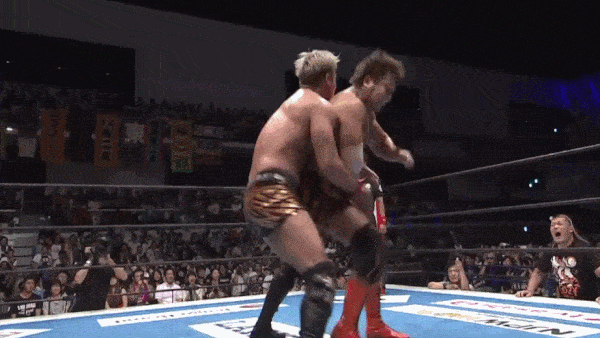 Or, you can be so exhausted that you simply avoid the Rainmaker by passing out:
Of course, one can simply postulate that the opponent being so worn-out and "wanting things to be over" plays a huge factor in why Okada can successfully hit the Rainmaker in the late game.
And there you have it chaps, the Rainmaker deconstructed! Do you think Okada still has a chance to regain the IWGP Heavyweight Championship from our beloved Tetsuya Naito? Let us know in the comment section below!
*****
Wreddit_Regal is the resident sports kinesiologist of Reddit's wrestling forum, r/squaredcircle. From the most basic of punches to the most intricate double-team maneuvers, he can explain them within the realm of human anatomy and physics, because when doing absolutely nothing wrestling-related, he also happens to work as an operating room nurse.