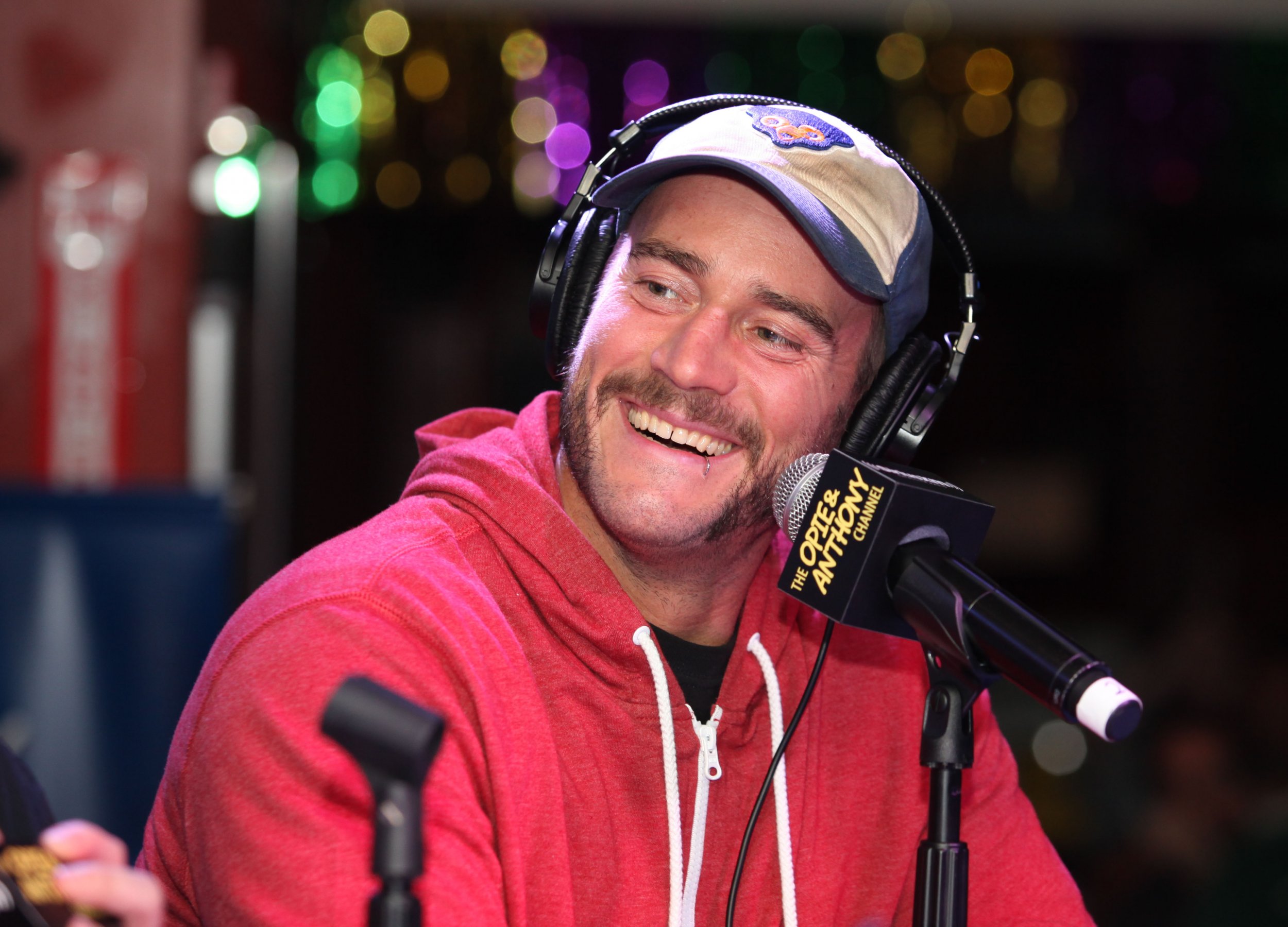 Welcome to the Grapevine! This section of
Smark Henry
is where we round up all the founded and unfounded rumors abound the pro wrestling scene that you may have missed over the week. Remember to take everything with a grain of salt!
Is it true? Is CM Punk working with the WWE again?
Reports are saying that CM Punk working with FOX for WWE Backstage on FS1 is a "done deal." Punk has been linked to talks surrounding the weekly studio talk show for a while now, but there has been no confirmation yet. If he gets on the show, he will be contracted under FOX, not WWE, despite on-air personalities Renee Young and Booker T being a part of it as well. WWE Backstage will debut on November 5, a Tuesday. (Source: @fightoracle on Twitter)
We say: If this is true, this is highly interesting⁠—and we hope that it eventually leads to him becoming a commentator for the WWE again. His run as a color commentator on RAW was a revelation.
The Brock Lesnar/Rey Mysterio angle was apparently done to build up a potential match involving UFC fighter-turned-pro wrestler Cain Velasquez. The idea is reportedly to have Velasquez come in to avenge Mysterio, despite Velasquez not being signed to WWE right now. Velasquez is still under contract with the UFC, and has wrestled as a masked luchador for AAA thanks to some freedom allowed by the UFC deal. WWE would push for exclusivity if he were to sign with them, while signing with AEW⁠—which AAA is partnered with⁠—would still allow him to wrestle in Mexico. (Source: Wrestling Observer Radio)
We say: This is definitely interesting, considering Velasquez does have some hidden lucha libre talent. He'd be a really huge get for any pro wrestling promotion, and might do even better than Brock Lesnar on that stage.
Let us know what you think of this week's news in the comments!
Photo from Getty Images