Another PWR Live is officially in the books! And with the road to
Vendetta
officially in full swing,
Shake, Rassle, and Roll
shook the scene in a big way. In what could very well be the final
PWR Live
of 2018, how did the show fare this time around? What got us being treated and what ended up with us being tricked?
Since Halloween is right around the corner, and Halloween, by nature, is quite the bizarre season to celebrate, this review's tiers will be based on the protagonists of Hirohiko Araki's widely popular and influential manga-turned-anime,
JoJo's Bizarre Adventure
. With the recent anime release of Golden Wind (or Vento Aureo to purists), we will only be focusing on the four protagonists of the franchise that has transitioned in anime form. So, without further ado:
Tier 1: Joseph Joestar (Part 2: Battle Tendency)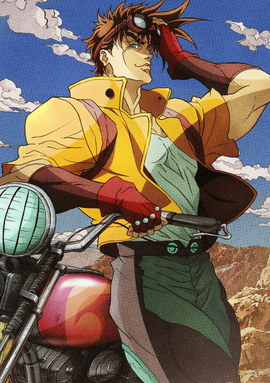 If there was any way to compare Joseph to a wrestling character, it would be AJ Styles. As talented as he is against vampires and the pillar men, what separates him from the rest is his use of street smarts in any situation. He's as much an average Joe like you and I, but his ability to adapt is second to none. It also helps that he has the most personality among the protagonists.
Love, Respect, and Putang Ina's
There were many questions raised coming into this unique main event encounter. How will fans receive a face Mike Madrigal, in his PWR Championship main event no less? How will this match turn out? Will MTNH's frustrations finally reach a breaking point?
All these questions led to what would be the perfect way to cap the final
PWR Live
of the year.
Stylistically, both men are perfect fits against each other, highlighting Ralph's vicious and crafty mean streak (coupled with an unexpected sneak attack), and King Kups' insane feats of strength (the sunflower bomb and the top rope reverse fisherman's suplex as examples). The brutality these guys showed was as intense as advertised, and both men had answers to everything they dished out, counter after counter.
In turn, the fans showed their appreciation to both men, especially an uncharacteristically tweener Mike. In fact, with chants like
"Mike forever!"
and
"This is kupal!"
, it can be said that the experiment is a success. With Madrigal in uncharted territory, it would be interesting to see what his future holds.
The match ending in a DQ makes perfect sense. The slow burn continues for the eventual explosion of BFF's, while giving MM a legitimate claim to a rematch. Vlad also making the save for King Kups in an act of revenge against Mainstream Mahaba, while getting payback on Madrigal for his betrayal a few months ago is the perfect way to build up what could be a show stealing match at
Vendetta
between all 4 competitors.
Only time will tell what becomes of this, but with Ralph continuing his ace run as champ, Mainstream Mahaba being an unpredictable factor in this drama, and the former Deadly Sinns going after the top prize, the expectations have been set very high. And speaking of high expectations...
Ang Tunay Na Fight Forever
Let's be honest: when you put three OG's of Philippine professional wrestling in a 3-way match for a championship, you're bound to hear
"sulit bayad!"
chants at some point. And when you put Jake de Leon, Chris Panzer, and Ken Warren in a high stakes bout, expect everyone's collective minds to explode.
Not only did we get the best non-singles match of the night, but we also got to see the resulting evolution of all three of these guys in front of our eyes after years of honing their craft. From the superkick counter on the Code Red attempt by Warren and the subsequent lifting powerbomb by JDL to the Panzer moonsault to both guys, this match is as much a testament to their years of dedication in the scene and how much they built from the ground up. It was every bit of a dream bout as everyone expected it to be.
Crystal's sudden rampage is somewhat surprising, but makes perfect sense since she was indeed inadvertently screwed by boyfriend John Sebastian in a previous PHX contender's match. The latter's continued meltdown from his curse as PWR GM continues to be a sight to behold. Add in the surprise appearance of 'The Statement' Andruew Tang and his title aspirations, and you've got a fire 6-way elimination match at
Vendetta
for the PHX Championship. That alone is already worth the price of admission as all eyes are on the unresolved OG battle, the destruction of a relationship, and the heightened interest of regional eyes in the local scene.
While we're on the topic of meltdowns...
Coming Full Circle
As a wrestling fan, I really do tend to overthink things, especially when good long-term stories come together. And in PWR right now, nothing sums it up more than the aforementioned Lord and Savior.
Think about this: for all this time, Sebastian has always hated Mr. Sy as the man in charge. After years of toxicity between the two, he decided to infuse equity in the form of donations to claim partial ownership and made use of a surprise JDL return to gain full ownership of PWR at last year's
Ubusan ng Lahi
match at
Vendetta
. He had all the power as PWR GM, and even used that to secure the tag titles with Crystal. But then, he lost the titles and slowly became acclimated to the reality of the situation: that being the GM is not necessarily what it's cut out to be, especially for one who is a full-time wrestler. With the Crystal situation, the drama with MWF, and stress just plain getting to him, you can't help but say that Mr. Sy, who is now the epitome of evil that once represented the paragon of fairness, got the last laugh.
The greatest form of revenge is reality, and what Sebastian really got was a job full of stress and headaches, something Mr. Sy could have handled with ease. It's an interesting thing to look at after one year when the roles are now somewhat turned around, and that is quite the testament to the creative team of PWR to be able to stick to their storytelling guns to flesh it out to the end. For that, they should be applauded.
And speaking of Mr. Sy...
MSG Is Bad For Your Health, But In The End, It Doesn't Even Matter
Talk about a crazy show for the Naughty Boys.
Coming in their Los Ingobernables de Poblacion gear (5☆ Halloween costumes), TDTxECX defended their titles against the Endgame's Jan Evander, Pw.D and SUPER Vintendo in a hot opening contest. TDTxECX had their working shoes on as they went toe to toe with a highly athletic Evander and an inspired Raging Gamer, leading to a great match between both teams. Of note, it's great to see a tandem like Evander and Vintendo work their size differential dynamic to good use. To that point, Evander is a singles star in the waiting with a great performance in this match, even dispatching the champs on his own, while Vintendo is slowly improving even further. While the Endgame didn't win this show, it would be great to see this new faction make some sort of immediate impact in the future.
MSG and CamTutan was a great showing, and in many ways, CamTutan's best showing thus far. Kapitan Tutan did great against top-tier stars in Main Maxx and SANDATA, and GrabCamus has already showed much as the heavy of the Naughty Boys, especially when he hit the Surge Spear out of nowhere. While the veteran tandem of MSG finished off the match with the Great Wall double submission, we honestly cannot wait to see what happens when CamTutan gets their first win as a team.
The spiciness came in after the match in the form of uncomfortable truth bombs between TDTxECX and MSG, and by far, the hottest segment of the show. Noting how two singles stars who couldn't find their groove affiliated themselves with Mr. Sy, TDTxECX certainly did not take kindly to MSG's claims of them being so-called jokes as tag champs despite their recent successes. The sneak attack by MSG on all 5 members (even that disturbing Mr. Sy slap) finally drove down the fact that they are heels moving forward, and at this rate, it's the best thing to happen to the upstart group. When you consider that both SANDATA and Main Maxx needed some sort of reset button, this was a welcome change to the norm.
This should be the hottest rivalry going into Vendetta, and if social media exchanges in the past were of any indication, then following their social media accounts are highly recommended at this point.
Someone Give Joseph Vivian A Passport
At this point, we are used to setting expectations high for every QUATRO match. And in an international bout against MyPW's Golden Boy, Emman the Kid (not to be confused with Chino Guinto, whom we miss very much), those expectations were once again met with flying colors.
Both men traded high-impact and fast-paced moves against one another, proving this bout to be at the benchmark set by other previous international showdowns. Emman shined in his first PWR appearance with moves like a flying meteora, while QUATRO proved once again why he will always be in the PWR Championship discussion.
The referee angle in the event felt out of place initially, and for the benefit of the doubt, it probably might be an accident. But when you consider how a referee did kind of screw him over last show when the PWR Championship was on the line, there might be something going on as far as angles go in the future. Nonetheless, someone please give QUATRO a passport. He needs to represent the country ASAP.
And Emman, please come back. Love, the fans impressed by your first showing.
Tier 2: Josuke Higashikata (Part 4: Diamond is Unbreakable)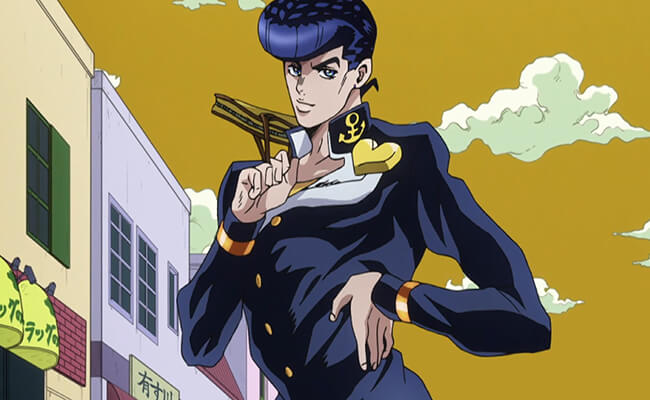 Josuke can be compared to Seth Rollins in the sense that as much a youngster as he is, how he uses his stand, Crazy Diamond, makes him one of the most unorthodox and resourceful protagonists in the series. He's as wily as it gets, and while he can be such a delinquent, he is one of the more relatable characters in recent years.
AYAYAYAYAAOWWWWWWRORA
Admittedly, I would have preferred to see what could have been between Bolt and Dax Xaviera, especially more than a year after their one-time pairing as Sisig Ramen and how they have both improved since. And while a sneak attack by the obsessed Slingblade enthusiast put a dash on those plans, it served its purpose as a man on a mission whose only intention is to have AOW-rora by his side by any means necessary. Put it simply, this may be the best version of Dax Xaviera to date, and with the streak he has lately, we can be close to seeing his true potential as a championship contender.
It was short, sweet, and to the point. This emphasized how the new edge of Dax can become a huge threat to the already threatening All Out Warlord that is AB3, while giving both Bolt and Revo Ranger a claim of revenge against the
Lakampati
madman.
B-B-B-B-Bh@cK 4r0M dA De9d
We somewhat figured that the YOLO Twins and Kh3ndrick would end up in a handicap match given the events after
Homefront
with the disappearance of Mh4rckie. And true enough, even after a failed bribe by the twins, the match went on as such. It was impressive to see Kh3ndrick in unfamiliar territory as a face having to deal with a handicap situation against the inaugural PWR Tag Team Champions. The twins made use of their numbers game to great effect, and despite the Big Dawg's best efforts, the right team won, going along the theme of the team gaining their mojo back towards the top of the tag team mountain.
It was surprising to see Mh4rckie not only return, while pretending to be one of the taga-Katips, but actually having the foresight of being a double agent and attack the twins when they least expect it, despite their efforts to convert him into the fold. This worked well within the confines of this story, and their match at
Vendetta
should be one to look out for.
Overall, this was a handicap match that served its purpose, while giving both teams a reason to compete in a bigger match at a bigger stage. And knowing how good the Twins and the Bros are, you can only imagine what these two can bring to the table when the spotlight is on them.
Tier 3: Jotaro Kujo (Part 3: Stardust Crusaders)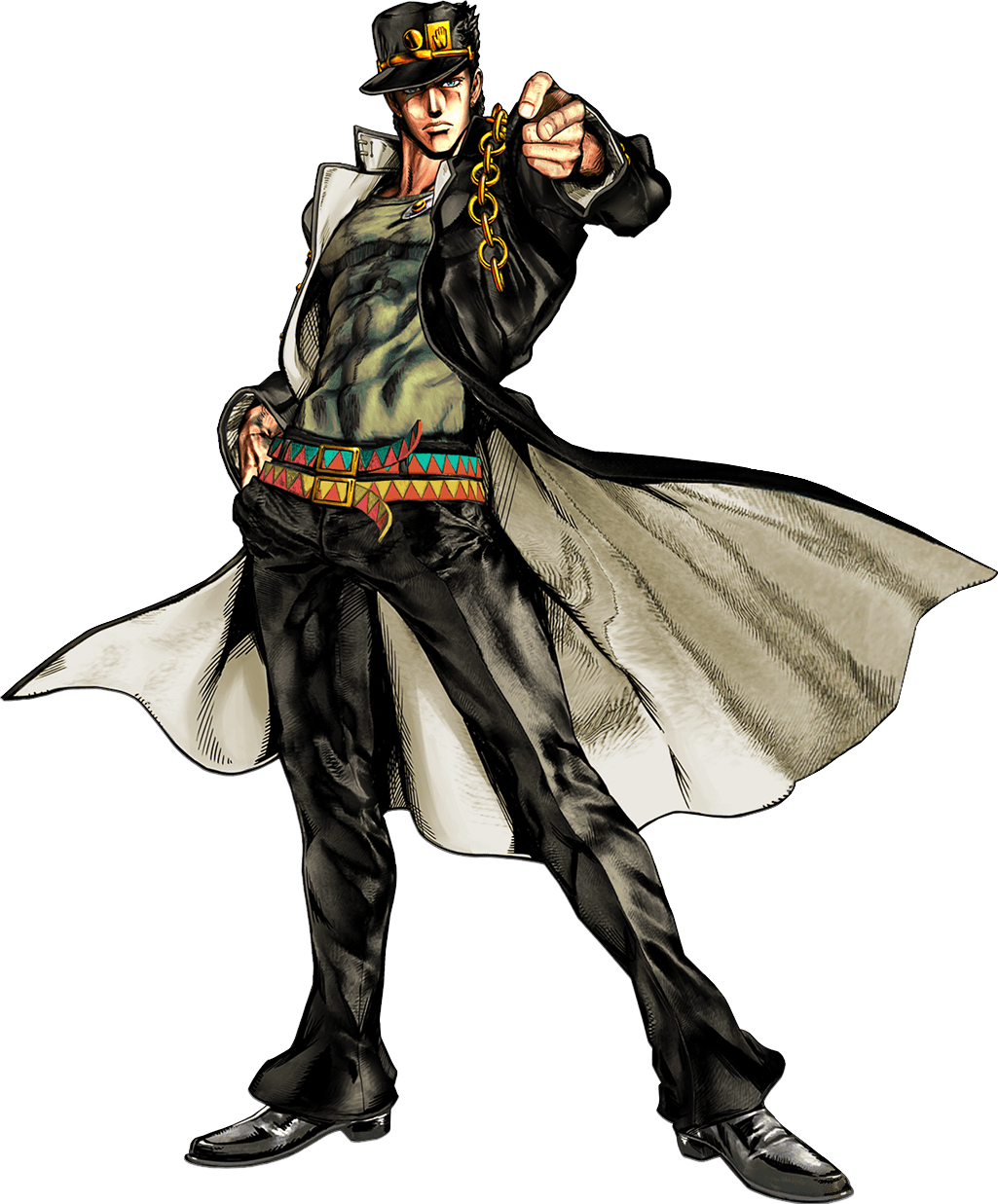 This man punches shit with zero abandon to overcome obstacles like nobody's business. In that sense, that very much makes Jotaro the most badass among the protagonists. However, while Part 3 is still regarded as the magnum opus of the JoJo franchise, the character of Jotaro is relatively one-dimensional and does not have that certain edge that makes Joseph and Josuke stand out.
What Goes Around...
While great things were said about his portrayal of a frustrated boss waiting to explode from a meltdown, John Sebastian's match with Martivo felt like it didn't get past the second gear. That is a shame when considering the experience of the Lord and Savior, as well as Martivo's well-deserved momentum, while competing for both PWR and MWF.
Martivo had a lot of new great moves to show as he slowly gets into future championship contention, such as the rolling neckbreaker and the spear. But given that, the slow pacing of the match didn't help build up to the reaction of excitement both were hoping to achieve, in comparison to Martivo's previous encounters with Panzer, SANDATA, and Hanzello Shilva. Surely these two will have a way better match down the line, but for the purposes of this show, it didn't reach the expectations we were hoping.
The Crystal interference in the form of her singing "
Torete
" was a fun touch, and a great callback to the last show. What the future holds for the king and queen remains to be seen, but I really hope they can perform one last duet before they break away or something.
HOLY SHIT, IT'S THE APOCALYPSE
AB3 vs. The Apocalypse, on paper, is a dream match between All Out War champions who both carried their own legacies. And while this match was definitely as brutal as it can get, perhaps in the same vein as Sebastian vs. Martivo, this match also suffered from being unable to get past that second gear that couldn't allow the match to reach its full potential, noting slowdowns at certain portions of the match. It also did not help that the match had no DQ assumptions given how Evander and Vintendo were trying to distract the ref to avoid getting disqualified, while AB3 and Apocalypse eventually used weapons, which probably confused some audience members. It could also probably be an after-effect of the All Out War Championship being no longer innately tied to its hardcore roots (as a personal guess). Nonetheless, it was a fine bout that should be given a second chance if they want to pursue that route.
The attack by Dax Xaviera after the match was a welcome addition given that there has to be some payoff to his new attitude, one ready to take on a red hot Warlord. More notable is the possible inclusion of a horse mask-wearing sidekick that could make things very interesting for Xaviera's character in the near future.
And speaking of second takes...
Tier 4: Jonathan Joestar (Part 1: Phantom Blood)
He may be the man that started it all, but admittedly, he is easily outshined by everyone who came after him. Not only that, avoiding major spoilers, let's just say he cannot get the job done by the end of the day.
To note: despite being the last tier, it does not mean it's an awful segment by all means. Rather, these are portions of the show that could have turned out differently given a few tweaks here and there. So while they were entertaining to a point, it's definitely open to improvements.
"Isa Pa Nga, Direk!"
Allow me to preface this by saying without question, Mainstream Mahaba is one of the best promo guys in the scene. Not to mention, Vlad is easily one of the best characters in current day PWR, even without mentioning his proven wrestling capabilities.
That said, even the best can have their off nights.
The match-turned-segment felt like it went too long to go to where they wanted it to go. Considering fans were originally expecting a bout between the two bruisers, this also came off as somewhat confusing, putting the length into account. This could have been shortened to lead to its intended effect, but nonetheless, it led to the entertaining decimation of Artie 2.0, which is always welcome (we miss you 1.0).
It was a fun sprint that led to Mahaba attacking Vlad with his trademark weapon, a move that would eventually have consequence by main event time.
Papa Fight!
The ongoing preshow saga between McKata and Brad Cruz continues with an interesting showing between Cruz and Samoan Papa, with the former finally pulling a surprise attack on McKata's bodyguard. In the short bout, Papa showed signs of potential, willing to throw caution out of the window to give everyone a dominating performance. We don't know what the intended effect of Brad Cruz's finisher is, but hopefully he could flesh it out come the next show.
The match was fine for what it is, and hopefully there's some sort of end game to this saga that may have gone on perhaps for too long.
The Unusual Aura of Shaw 500
Okay, so this is just a personal opinion, but I'm sure some fans have noticed this somehow over the years.
Is it just me or does Shaw 500 bring an aura that does not inspire hype and excitement during wrestling shows? Because in comparison to venues like the Bayanihan Center and Power Mac Center Spotlight, where you can feel the excitement of the fans in the air, I don't feel that kind of energy during Shaw 500 shows. Like, there's some reason why fans cannot seem to go all out as compared to its counterparts. Maybe it's because of the ambiance?
Not necessarily a huge complaint, but since it's Halloween, it's as good a time as any to bring it up since admittedly, it is kind of spooky. And that's not even counting the curse of the Shaw 500 dives.
Overall Thoughts
For the last
PWR Live
of 2018, they knocked it out of the park with an overall entertaining show, continuing their momentum from Homefront a month ago. With many great matches featured, intense story developments, and some interesting foreshadowing that could shape the scene past
Vendetta
, the groundwork for 2019 has already started as soon as now, and fans are definitely ready to see what comes up next. Thematically, this is also a very fun show to attend thanks to the costume-centric focus of the show, with fans and wrestlers having so much fun all around. Perhaps they can make this a tradition moving forward, especially since interactivity can make for an exciting atmosphere all around.
2018 has been quite the year for PWR, with all their shows being able to deliver on a monthly basis. And with
Vendetta
on the horizon, the one year anniversary of when everything changed, things are about to get very interesting indeed.
Star of the Night:
Honestly hard to call, but Mike Madrigal by just an inch for his main event performance
Match of the Night:
Tied between the PWR and PHX Championship Matches
Promo of the Night:
The Naughty Boys / MSG confrontation
Holy Shit Moment:
Mr. Sy slapping Jhemherlhynn
Most Improved Star of the Night:
Tied between the team of Evander and Vintendo, and CamTutan
Overall Grade:
B+
Images courtesy of
Hub Pacheco Photography
and David Production for JoJo's Bizarre Adventure
*****
Smark Henry is independently owned and managed by a group of Filipino pro wrestling fans, but includes members affiliated with the Philippine Wrestling Revolution.