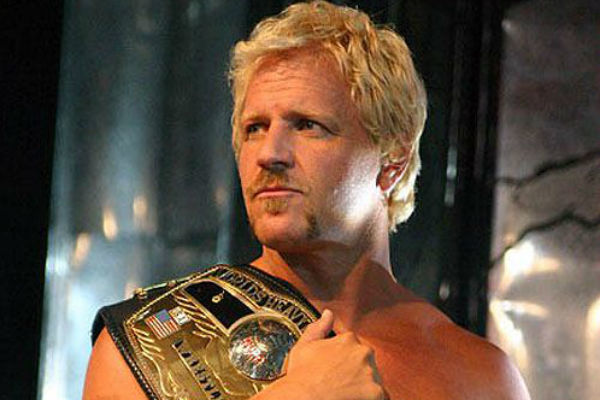 Good morning, and this is the Grapevine! This section of Smark Henry is where we round up all the founded and unfounded rumors abound the pro wrestling scene that you may have missed over the evening.
We reported the possible
Jeff Jarrett Hall of Fame induction
, but didn't know it was going to be true:
Triple H is the man behind Jeff Jarrett's WWE Hall of Fame induction. The TNA co-founder is close to Kevin Nash and Scott Hall, who are obviously close to Triple H. It's also likely that former TNA stars AJ Styles and Bobby Roode helped push for it. It's also possible that Triple H could recruit Jarrett to work on NXT, but there's no word yet on any plans for that. As previously reported, Jarrett recently finished a stint in WWE-sponsored alcohol rehabilitation. (Source: Sports Illustrated)
We say: Triple H really trying to make things happen in the wrestling world, but this is such an interesting development. We wonder if Jarrett would eventually make his presence felt onscreen? We feel like NXT would be the best place for him.
Vince McMahon was the one who suggested the gauntlet match on this week's episode of RAW. It apparently came from out of nowhere as he reportedly doesn't like that kind of match. He even approved the match's layout and two-hour length. (Source: PWInsider)
We say: Seeing that this suggestion was surprising, it doesn't quite bode well for Seth Rollins's long-term plans. The plans for WrestleMania would probably still be the same if this was out of the blue.
In an update on Dolph Ziggler's new WWE contract, the company apparently feels that Ziggler's worth the extra half a million dollars to keep him. Ziggler had reportedly planned to stay with WWE the whole time, but there are no plans yet on what he may be doing for WrestleMania 34. (Source: Sports Illustrated)
We say: We guess we don't really know what they mean when they say Ziggler's an "important part of the machine" given his rather sporadic (albeit by his own hand) booking lately, but all right. The only thing that's real is the money, after all.
Let us know what you think of today's news in the comments!
Photo from TNA