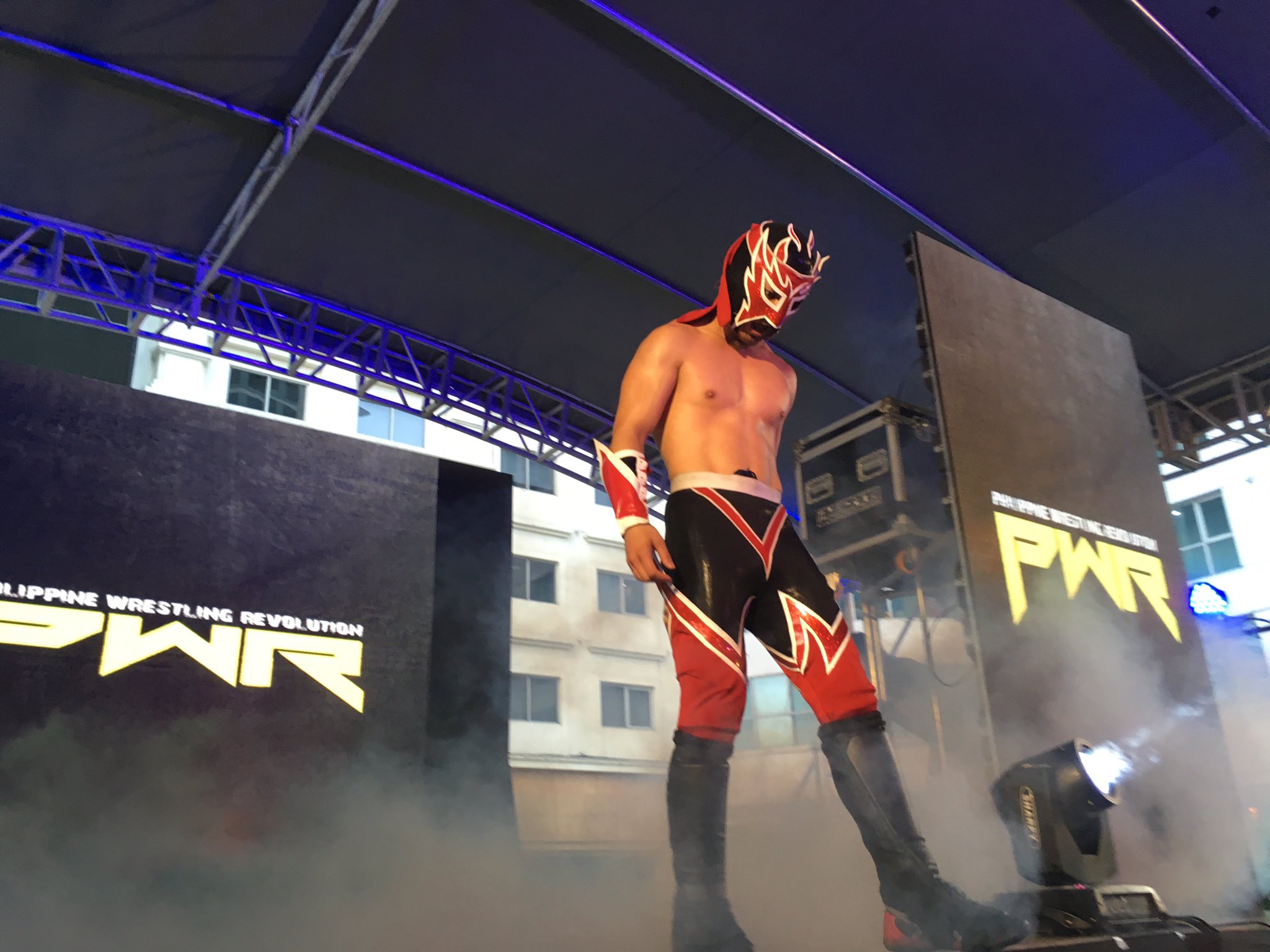 Good news for Philippine wrestling, everyone: international star Koto Hiro has been nominated for the
2017 Southern California Rookie of the Year
award! This award honors the top wrestler in Southern California who had made their debut on or after August 1, 2016.
This award was introduced in 1999, with notable winners including Samoa Joe, and fellow
kababayans
B-Boy and TJ Perkins.
Koto Hiro is a Santino Bros. Wrestling Academy original—yes, if you watch
Total Divas
like I shamelessly do, that's where you saw Eva Marie training with Brian Kendrick—a Japanese high-flyer trained by Joey Kaos, Robby Phoenix & Famous B, and CHIKARA's Jervis Cottonbelly.
He's wrestled in different states in the US, and was able to capture the VWE Tag Team Championship along with his partner, The Party Captain, Guy Cool.
Why is it important to vote? Well, last June, Hiro jumped into the ocean and somehow woke up all the way in a Philippine shore. He needed money for his flight back to America, so he made his way to Philippine Wrestling Revolution!
Hiro and his pretty abs—oh please, don't pretend like you haven't stared—brought a whole new different game PWR has never seen before, albeit falling short against The Social Media Sinister, Ken Warren at
PWR Live: Resbak
. But he then regained his honor against the Pinoy Tecnico, SANDATA at Eastwood City's
UnFather's Day 2017
. This hopefully isn't the last we'll see of Hiro!
You can vote here
. Enter your email address—or addresses, plural, by all means!—as instructed, and then go to your email inbox and make sure to
confirm
your vote. Voting ends January 16, 2018 and winner will be announced on January 25, 2018.
And it's that easy! On behalf of Smark Henry, we wish Koto Hiro all the best.
Disclosure: Smark Henry is independently run and managed by a group of Filipino wrestling fans, but includes members affiliated with the Philippine Wrestling Revolution.