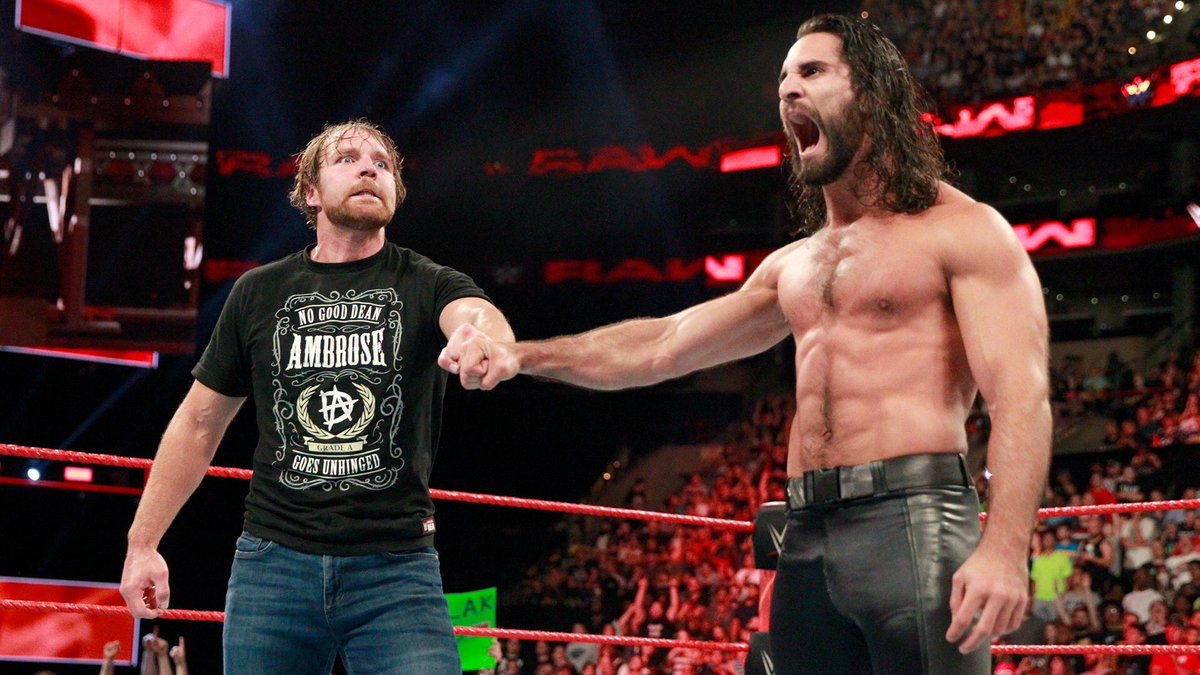 Hurray for another episode of RAW done right! We didn't know anything leading up to this week, except for Nia Jax vs. Sasha Banks for the #1 Contendership and the fact that this was the go-home show for this Monday's (Philippine time) SummerSlam.
There was something about that Boston crowd that made the episode even better to watch—they were so loud and vocal, but in a
RAW
-after-
Mania
kind of way. I now realize how much the quality of the crowd can really affect the viewing experience for me. They were so into it, and hearing their loud pops was contagious and dragged me into it as well!
Every minute of the show was worthwhile this week—yes, even the Cruiserweight division—because it created moments we won't forget. To open the show, we had such a strong and exciting segment between Dean Ambrose and Seth Rollins. Tub of ice cream and spoon in hand, I was equipped to become an emotional wreck that night. As expected, everybody was moved and on their feet with their exchanges and it was a total nail-biter! They successfully dragged the segment long enough with their bickering and disagreements, creating amazing suspense until they finally did the Shield pose we had all been waiting for.
I swear I haven't heard pops like this since
WrestleMania
season. Fans went wild, and so did I! If you watched it, so did you. I'm sure of it. Kurt Angle came out after the brawl and made the RAW Tag Team Championship Match official for
SummerSlam
, and everything feels good. The ice cream then felt celebratory.
Okay, here's… another brawl! But this one was called for. Brock Lesnar, Samoa Joe, Roman Reigns, and Braun Strowman all in the ring and clashed for the first time, throwing out jabroni security guards and some mid-carders. This was very predictable, but necessary. The way these huge guys destroyed everyone around them hypes up their pay-per-view match as there won't be anyone to stop them then. Paul Heyman still teased Lesnar's jump to UFC after SummerSlam, but we can't know for sure, can we?
Do you see, with just a little thought and effort, how the WWE can turn a feud that no soul cared about into one of the loudest pops that night? At first, I didn't know how to feel about Bray Wyatt vs. Finn Bálor on free TV—right after… another brawl… backstage—just before the pay-per-view, because there's just something about giving away matches that never sit well with me no matter the circumstances; they really destroy the hype for the PPV event that way. But this one is an exception! As a crazy and mysterious character, there are endless possibilities to creatively insert in Wyatt's feuds to make it fun to watch. That "blood" poured all over Bálor was very edgy, I'd say, and really cool. I'm suddenly craving for strawberry jam.
So, did you know that this
whole
time, Bray Wyatt was trying to bring out the demon in Finn Bálor?! We just didn't give enough shits to realize it over the past month. It was a loud "
ahhhhh
" of realization. Everything makes sense now. The buildup sucked because Wyatt was trying to provoke Bálor this whole time. And now that it has all
finally
been effective, we're officially getting Demon Finn this
SummerSlam
and everyone's hooked now—though they make it seem like plain Finn is super boring, but Demon Finn is cool as hell.
Another storyline they managed to (sort of) turn around last-minute is the Big Show/Enzo Amore and Big Cass feud. Somehow, The Club is now aligned with Big Cass—way to go to build Cass as a giant threat! Not. The Club—who seem to've let go of their feud with the Hardy Boyz and The Revival due to Scott Dawson's injury—was randomly inserted in this feud and it didn't make too much sense. They did, however, help damage Big Show's most important weapon, so I guess that spices things up a little bit. Oh, and shark cages in a wrestling match are always kinda cool, I don't know why.
Speaking of The Club, seems like The Hardys are off teaming up with the General Manager's son, Jason Jordan. Yeah, they dropped the ball on this one and people aren't getting behind Jordan even with an upcoming Intercontinental Championship match. We had yet another brawl, too, which led to a 6-Man Tag. Meh. I think what Jordan needs is help from his kayfabe father, and not the Hardy Boys. And by help, I mean, we need to actually see the family together more often and interact more with each other, and dive into storylines together.
Aaaaand we have a title change! Who saw that coming? Akira Tozawa is now your new Cruiserweight Champion after a pretty suspenseful match—I swear crowd reactions make everything so much better—against Neville. Yay for Titus Worldwide! I'm not exactly sure why we needed that title change on
RAW
when when we could've had it on the pre-show of
SummerSlam
… But it now begs the question, which show would you watch more,
RAW
or PPV pre-shows?
If you asked me, though, I'd say it was a bad idea and poor General Manager work from Kurt Angle to be giving away not one, but
two
of the matches on his card for
SummerSlam
on free TV. We're left with rematches on the PPV now. Free TV's job is to get the audience hyped by building up a story, adding a piece at a time every week to maintain suspense. A PPV, on the other hand, is almost like a season finale—that's the do-or-die show, that's where all the stories (usually) come to a close, and new cliffhangers are created for the next few free TV weeks to develop on. I'm saying all of this as if the WWE has no idea what they're doing, but they know all of this very well! I think this was perhaps a desperate attempt to get people talking about the dead feud, because, well, it worked...
WWE wasted no time and gave us an effective go-home show with a lot of entertaining stuff happening. There were a buttload of brawls—just reckless fists flying all over the place, kind of like what happens when you press all the buttons on a fighting video game at once—and tease after tease for
SummerSlam
getting all of us pretty excited for what the Red Team has to offer in this joint PPV. It was a little hard to write this entire article without explaining my predictions! So far so good, and this episode of
RAW
deserves an
A
!
Quick Hitters:
Sasha Banks won the #1 Contendership match for the RAW Women's Championship, and it was obvious anyway. Though, I must say, whatever Alexa Bliss was sitting on that night looked like a shiny lifeguard chair from Club Penguin rather than a throne. Don't ask how I know this.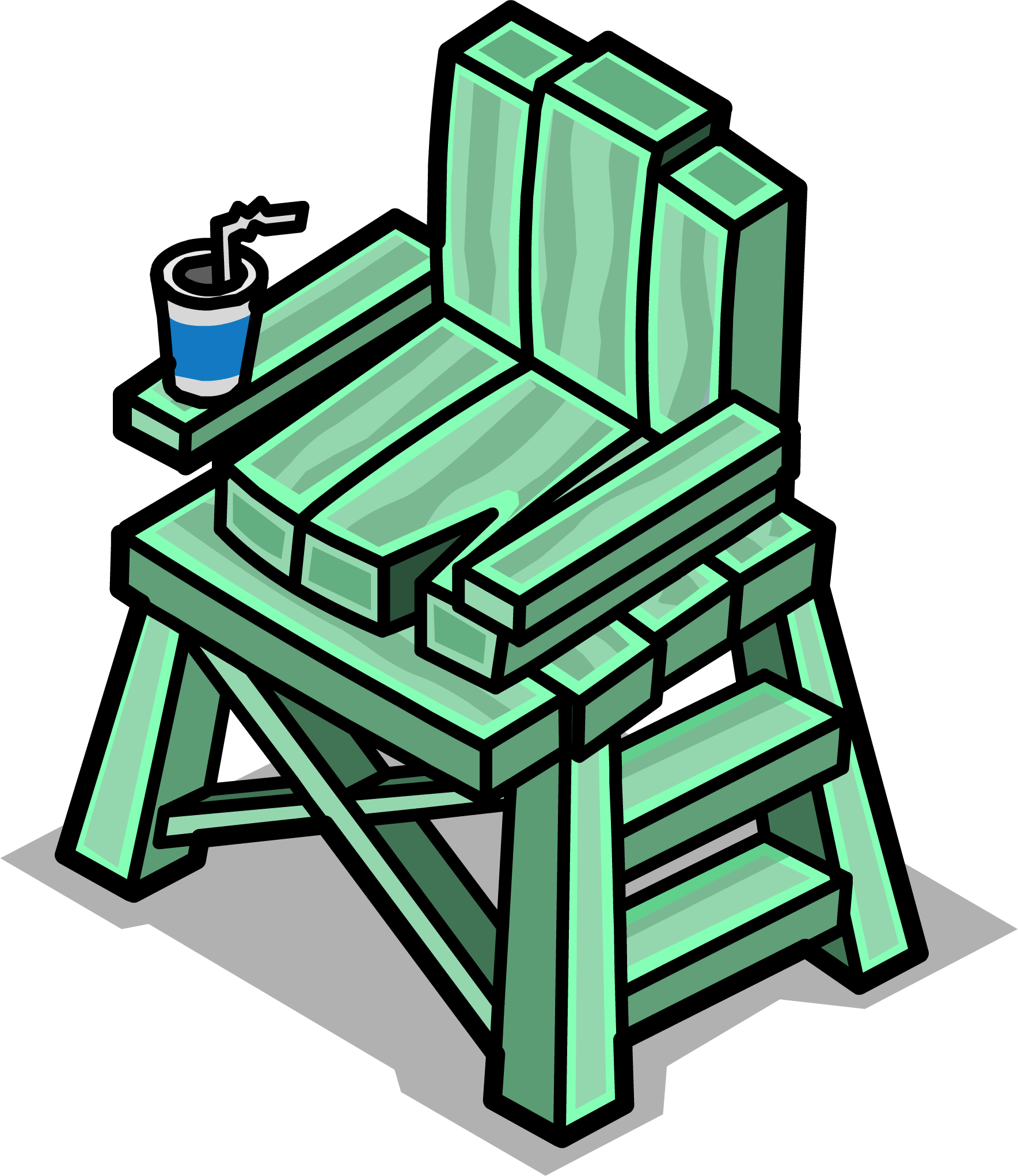 Is Emma being terrible in the ring on purpose or is it just me?
We at Smark Henry in collaboration with Philippine Wrestling Revolution (PWR) would like to invite you to SummerSlam 2017: The Official PH Viewing Party! Make sure to swing by Skinny Mike's Sports Bar in Bonifacio Global City, Taguig this Monday, August 21, 6AM, to watch the biggest party of the summer LIVE with hundreds of screaming Filipino fans. Come hang out with us and your favorite PWR stars! P300 gets you in with a FREE drink. See you there!
Photos by WWE and Club Penguin Wiki
...I can't believe I just wrote that.