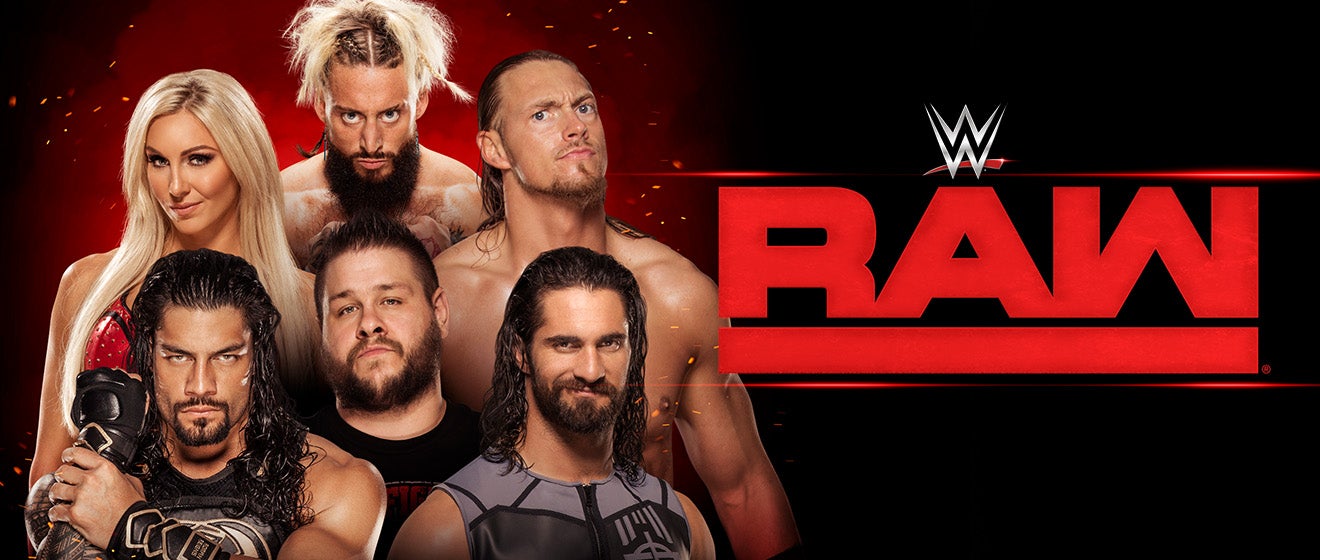 The Smark Henry Midyear Report is a new series where we take a look at the wrestling we watch around the world and assess each show/brand/company's performance in the first six months of 2017.
Over the last six months, I'm sure it's no surprise to anybody when I say that
Monday Night RAW
has had its fair share of really unforgettable moments, and really, really unbearable ones, too. It's like a box of chocolates, really: you never never know what you're going to get (each week). Can I get a cookie for that
Forrest Gump
reference?
Anyway, the same problems that viewers constantly bring up and that WWE doesn't seem to care enough to fix—it's still way too long, weird separation of the cruiserweights, barely active champion, terrible celebrity guestings, repeated matches, repeated show formula—continue to occur.
With that said, it seems as though
SmackDown Live
has blossomed into the more entertaining show post-brand split, making
RAW
the second-rate show for most of us. While
RAW
struggled to catch up to
SmackDown Live
in terms of quality content for the most part of 2017 so far, I'd say the Red Brand is finally dominating the Blue Brand as of this writing—only because
SmackDown Live
has been a little boring lately, and it just so happened that
RAW
came out with buzzworthy storylines at the same time. Even
205 Live
is stepping up their game (despite not being on the same level of quality when the cruisers are on
RAW
), especially with the rises of Neville,
Austin Aries
, Akira Tozawa, and (heel) TJP. Are the tables finally reversing?
And now with the help of our Editor At Large Stan Sy and Editor-in-Chief and
205 Live
reviewer Romeo Moran, let's take a look back at some of
RAW
's most hard-hitting moments of the midyear!
Rookie Of The Midyear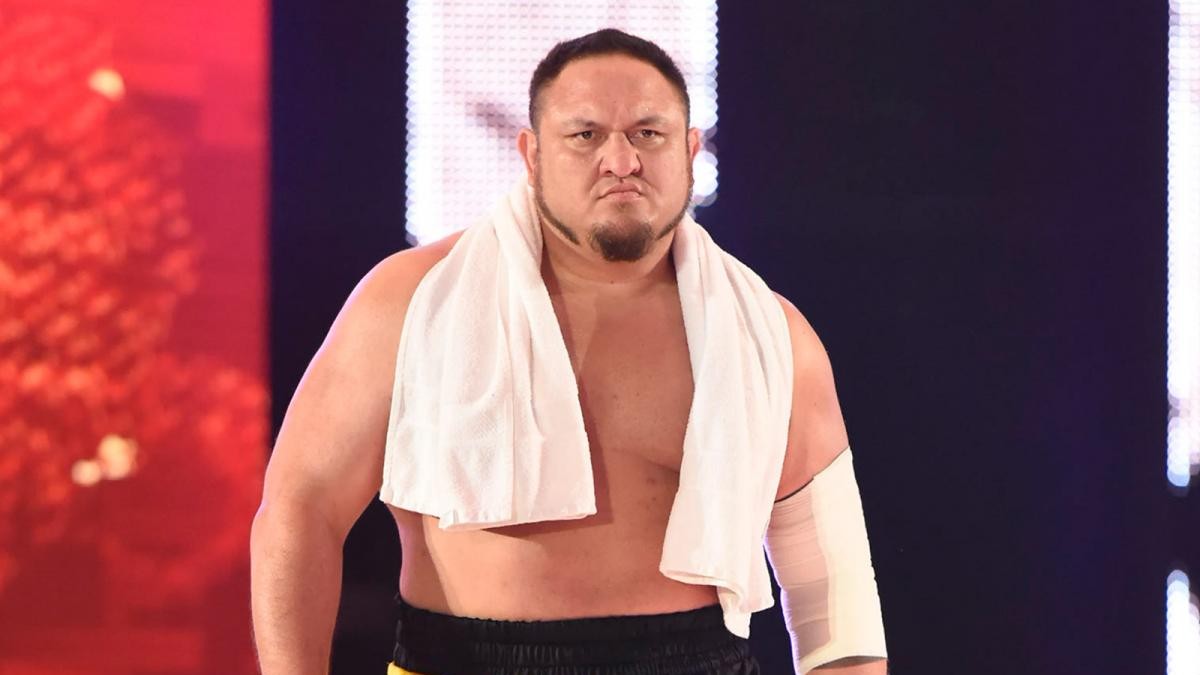 Nicole:
Okay,
Samoa Joe
is not
exactly
a rookie in the business, but, he
did
just make his
RAW
debut this year so we'll consider him as one. He dominated in the brand right when he walked in and continues to do so until today. He's still currently in the Universal Title picture and it's not too shabby for someone's first six months on the main roster!
Stan:
I'm going to agree right here. There really isn't a question that
Samoa Joe
has made a huge impact since appearing on the main roster. I don't know if Joe has a chip on his shoulder because he wasn't even part of
WrestleMania
this year—still a travesty, to be very honest. But with all the work he's put in, I'm sure he's making some people in the top brass regret that decision.
Ro:
So I'm here just for the cruiserweights, since they're part of
RAW
but not big enough to warrant their own article. The rookies in contention for cruiserweight ROTMY are actually technical qualifications; both Akira Tozawa and Austin Aries officially debuted as active competitors in the division this year. It's actually a pretty close one, but I'm giving this to
Akira Tozawa
for getting over enough for fans to bark themselves silly whenever he's around. WWE might not have been actively looking for a crossover Japanese star, but they stumbled into something good by harnessing the Powah of Tozawa.
Most Improved Of The Midyear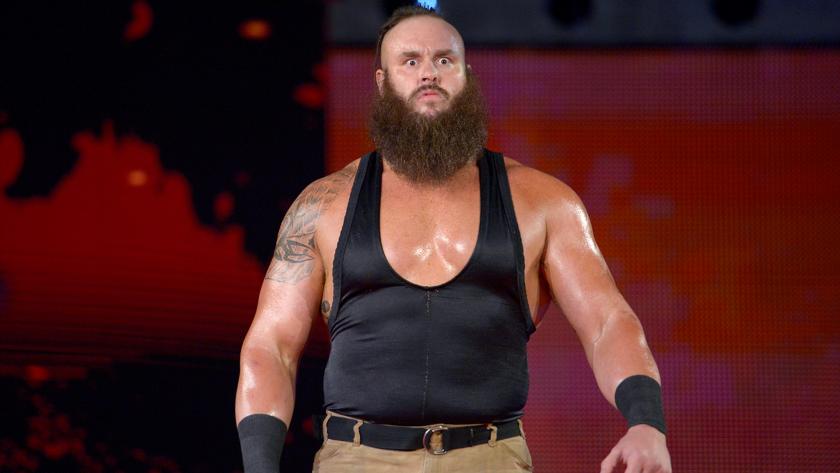 Nicole:
I'll admit, I was never really interested in
Braun Strowman
when he started out on his own post-Wyatt Family. He was just this generic monster to me and he talked like an ogre—so cheesy. As time passed by, they've granted him more opportunities to shine and to show more of what he can do; and it has surely paid off. His feud against Roman Reigns has actually led him to the title picture in this upcoming
SummerSlam
! It feels like it was only yesterday that he debuted as a singles competitor and now he gets a title shot at one of the Big Four PPVs. He beat someone like Finn Bálor to it—it's crazy how far this guy's come.
Stan:
When this guy first appeared in 2015, I wasn't sure what to make of him. I thought he was just another generic hoss who was bound to fail like Heidenreich or Sylvester Terkay. I'm glad he's gotten over to the point that I just lose it and go "BRRRRRAAAAAAAAAAAAAAUN!" whenever he appears.
Ro: For the cruiserweights, it's Neville. No questions asked. (TJP is a far second.)
The Struggle Of The Midyear
Nicole: The Hardy Boyz
received one of the loudest pops in history when they made their return at
WrestleMania 33
to win the RAW Tag Team Championships. I don't know about you, but I still get that mini-heart attack every time I hear their music play. Everything about them is awesome and incredibly nostalgic but only for the first few seconds––then it dies. While I get that they're
the
veterans who put over new talent, their losing streak and repetitive storylines aren't getting them too far. They always deliver during pay-per-views and give us really entertaining matches, but there's never any hype before they happen because people just aren't as interested anymore. They came out with a lot of cool merch, though!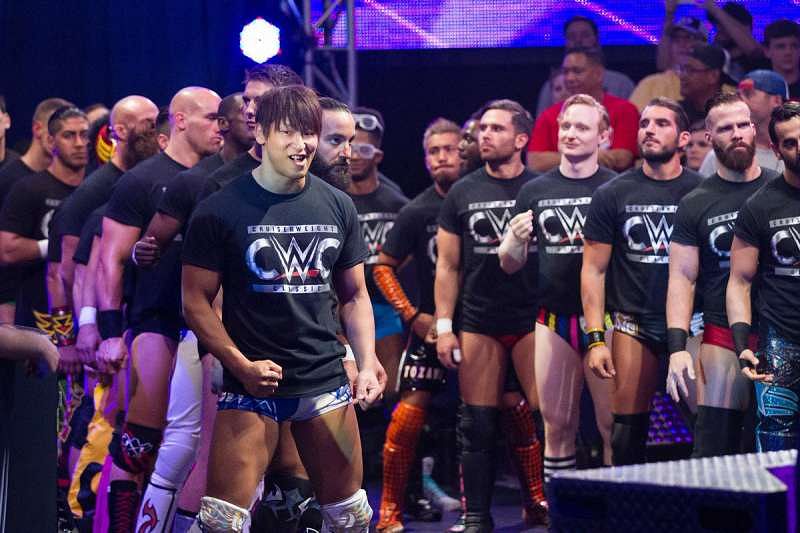 Stan:
Even though
205 Live
has been getting better over the last few weeks, I'll have to say that the entire
cruiserweight division
gets this "award" because of how they've been treated for the most part of 2017, and even before the year began. Having the ropes turn purple just for them made them stand out as lower-class citizens and guys like Cedric Alexander were saddled with stupid storylines like that overbearingly long feud over Alicia FOOOOOOOOX. I'm glad that the ropes are no longer purple when they come out these days, and that
205 Live
has improved story-wise. But I'm afraid that
RAW
's mishandling of the cruiserweights may have already turned people away to the point of apathy, and that's a scary thing because I don't want Vince McMahon to pull the plug on them the way he did on
Talking Smack
.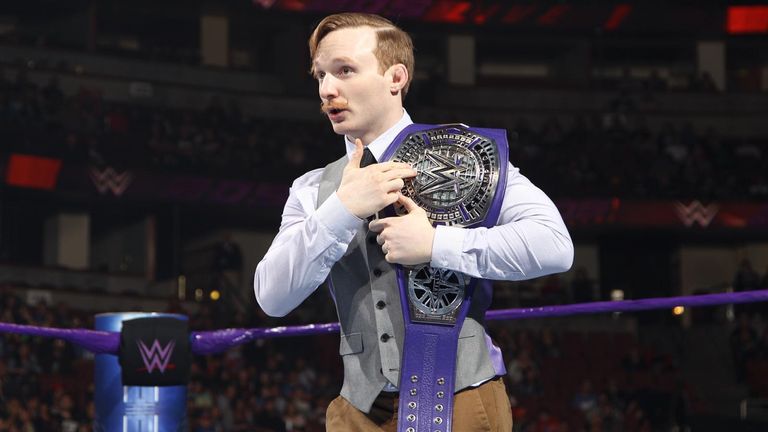 Ro: I'm supposed to stay in the purple lane, but I'm going to dispute Stan a little up there by saying that there are far worse people in slow motion than the entire cruiserweight division. On their own they're not terrible, and the work of Neville and Aries themselves already take the division itself out of the struggle. It's just that they added an entire division to the main roster when they should've been another niche in developmental, and a separate show for them establishes tiers in an already lower-tier scene.
That said, the cruiserweight struggle goes to Jack Gallagher. He was over at the start of the year, even being the only cruiserweight to join the Royal Rumble match, but watering him down with middling storylines in which he doesn't exactly know where his footing is diminished his presence. His feud with Brian Kendrick is a way for him to get his heat back, but it could've been with someone so much better in this role.
Story Of The Midyear
Nicole:
Ugh, I can't decide in which category to insert
Chris Jericho and Kevin Owens' Festival Of Friendship
. It's both "OMG" and "WTF" moments at the same time: it gravely shocked me, then it made me really angry, and then it made me cry. It was a rollercoaster of emotions I'll never forget, so I'll put this as Story Of The Midyear instead from how much the entire thing moved the world. Man, even before the betrayal, JeriKO was so over-the-top with their friendship that made everybody so hooked to the pair. The whole friendship from beginning to end has been the most beautifully tragic story on
RAW
so far, hands down. I'm feeling heavy just thinking about it!
Stan:
This one wasn't too hard because there really weren't a lot of great stories to choose from on
RAW
in 2017. That made it easy for me to not only pick the
Chris Jericho and Kevin Owens saga
, but push for Nicole to actually pick it, as well. We knew they were going to turn on one another as soon as they started teaming up. But the way they strung us along for the ride was absolutely masterful. They even pulled the turn so successfully that none of us saw it coming when it actually happened! I want to see more stories like this. Please make it happen,
RAW
.

Ro: I'm amazed you guys didn't pick Samoa Joe/Brock Lesnar or Braun Strowman/Roman Reigns. That said, Neville vs. Austin Aries is the cruiserweight story of the year, simply because it was the most complex they've pulled off so far. When you're able to include TJP and Jack Gallagher in your feud and raise their stock (especially by having TJ turn heel), you're doing all right.
WTF Moment Of The Midyear
Nicole:
If you've read my articles, you'd know I classified the
MizTV segment with the Ball family
as a nominee for the worst segment of 2017. And it wins! I don't think my jaw can drop any lower than the moment I heard
"Beat dat n**** ass!"
on live WWE programming. I hope this makes WWE think twice about giving their celebrity guests a live microphone from now on.
Stan:
That
Enzo Amore and Big Cass breakup
still feels like a swerve for the sake of a swerve. At this point, it's hurt everyone involved. It's hurt Enzo Amore because he doesn't seem to be ready to be on his own just yet. It might not work out for Big Cass because at this point, he's just a big generic, angry asshole who doesn't stand out. It hurts Big Show because I don't know what he's fighting for—the first name "Big?" It even made Corey Graves and Kurt Angle look dumb because Corey Graves comes out looking like a nosy busybody with a heart of gold—which doesn't make a whole lot of a sense for a supposedly heel character—and it made Angle look like such an incompetent GM who couldn't even solve the mystery of the attacks on his own!
Ro: Fortunately, despite some grating storylines, the cruiserweights never really had the dishonor of having a WTF moment so far.
OMG Moment Of The Midyear
Nicole:
I've said this before and I'm going to say it again: I've never felt so excited to watch an episode of
RAW
. Well, at least, I haven't felt this hyped in a very long time. The build up alone for
Kurt Angle's reveal of the secret
he'd been teasing us for weeks, was straight-up whacked. Those "I love you"s were so crazy to me; they already went so far ahead and there was no going back. It was an anticipated OMG moment, and it delivered: while many of us had speculations, you still couldn't help but think, "Holy shit, I can't believe they really went through with this!"
Stan:
Kurt's new Angle sure was an OMG Moment, but the bigger moment was the
Hardy Boyz' return to WWE at WrestleMania
. It was something that transcended the current wrestling audience because it pulled in a lot of people who grew up watching the Hardyz to at least tune in just because they'd returned in such a huge moment. It went instantly viral and it was something people kept talking about on social media and in real life. I mean, just look at this reaction from this year's viewing party at Skinny Mike's.
Ro: That said, while there are no WTF moments, the cruiserweight action is so hot every week that it's hard for a moment to stand out. That, and they don't get booked OMG moments either. So the best moment to come out of the cruiserweight division is when TJP finally turned heel, because it was a moment we'd all been waiting for after months of our boy being booed floundering in the division.
Wrestler To Watch Out For
Nicole:
With all of that said, expect many doors to open for
Jason Jordan
following the revelation. He now will work hand-in-hand with the General Manager and I can already think of a million storylines to follow all of this. I can't wait to see what he has to offer from being one half of an almost inactive tag team, to now becoming a singles competitor, on the All-Star brand (yeah, I said it), as Kurt Angle's son. That, right there, is the epitome of a sudden push, right next to Jinder Mahal's.
Stan:
I can't wait to see what
RAW
does with
Jason Jordan
. Does he become an underdog babyface who becomes a target because the roster resents him for being the boss's son? Or does he slowly turn heel as the WWE's version of Austin Rivers—an entitled, but not too talented, prick who throws his weight around because his dad runs the team? Either way, I expect compelling stories moving forward for JJ.
Ro:
You've already seen what Cedric Alexander can do from the Cruiserweight Classic alone, so you're most likely already watching out for him. So don't sleep on Mustafa Ali, who seems to be getting recognized more and more for his talent, charisma, and relatability. In fact, I expect both men to be in play for the title sooner than later.
Photos by WWE