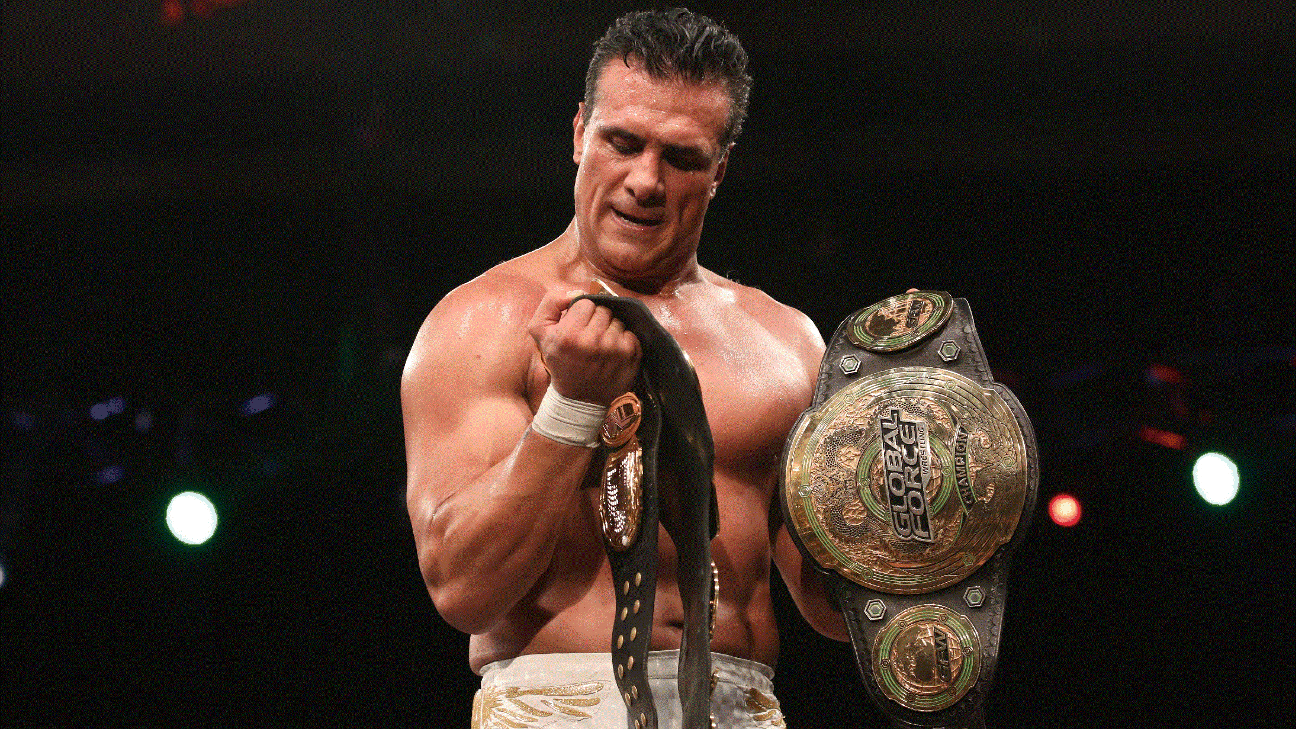 Good morning, and this is the Grapevine! This section of
Smark Henry
is where we round up all the founded and unfounded rumors abound the pro wrestling scene that you may have missed over the evening.
Alberto El Patron is no longer a suspect in the domestic violence incident between him and Paige. The Orlando Police Department has reportedly confirmed this with Pro Wrestling Sheet, although Alberto is still indefinitely suspended by GFW pending the results of their own internal investigation. Alberto has also since stepped down as the president of Combate Americas, the MMA promotion that he runs. (Source: Pro Wrestling Sheet, Wrestling Inc)
We say: Well then, it does seem that Paige was telling the truth about what happened between them, at least as far as the local police are concerned. Let's hope everything gets sorted out and the two get the professional help they need.
According to Bryan Alvarez of Wrestling Observer Radio, the finish to Kevin Owens vs. AJ Styles at Battleground was apparently changed in the middle of the match. He claims that the right person won, except that the new result was determined after the match had started. (Source: Wrestling Observer Radio)
We say: We're not buying this at all. Granted, the way the finish went down made sense considering what would happen on this week's episode of SmackDown, but if the point was to pretty much keep the title on Owens, why would they have a rematch for the title that would give it to Styles? And if they booked a new result in the middle of the match, why wouldn't Styles and Owens—two veterans who are more than capable—come up with a more decisive finish than the one we got? This doesn't even address all the unusual bits, such as the lack of replays and no post-match Fallout video. No, this feels like a scoop for the sake of saying you have an explanation when you were beaten to the more plausible story.
Shawn Michaels is now working as a producer down in NXT. He's also joining the show's live tours after originally helping out at the WWE Performance Center in Orlando. (Source: PWInsider)
We say: That may explain why there's a bit of an increase in NXT's quality lately. Of course, that's mostly the booking choosing to focus on longer, meatier matches in each episode, but the wrestling's also gotten better, even with the homegrown talents.
Let us know what you think of today's news in the comments!
Photo from GFW