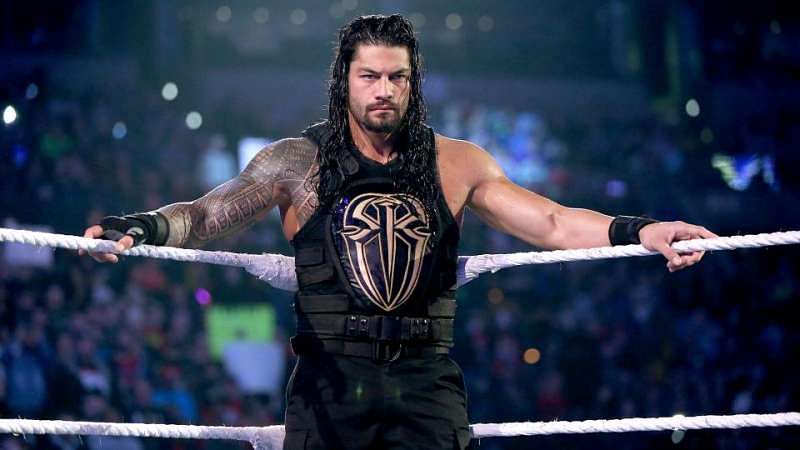 Good morning, and this is the Grapevine! This section of Smark Henry is where we round up all the founded and unfounded rumors abound the pro wrestling scene that you may have missed over the evening.
The plans for
SummerSlam
and
WrestleMania
have been changed again:
Instead of Brock Lesnar vs. Braun Strowman as previously reported, the SummerSlam plans have been apparently changed to Brock Lesnar vs. Roman Reigns for the Universal Championship after Reigns announced his intentions to challenge for the title last week. These plans may be pointing to Reigns winning at SummerSlam and then having the main event for WrestleMania could either be a rematch, or a brand new match featuring Reigns vs. John Cena, which may be the reason Cena is coming back to WWE TV as a free agent. With over a month left until SummerSlam, though, these plans can still change, and apparently things are still up in the air. (Source: WON)
We say: There's a lot to unpack here.
First, we're okay with the Lesnar/Reigns plans at WrestleMania moved up if it means that the next six or so months after SummerSlam become more unpredictable when it comes to the Universal Championship. RAW needs a champion that's more present, and even if it falls on Reigns's lap, they would at least have it on the show all the time, making it easier to write for.
That would mean guys like Braun Strowman and Samoa Joe, as well as the other upper midcarders, have something to play for. We're fine with Strowman being pushed out of the SummerSlam main event if it means he could main event against Reigns again in other RAW PPVs.
John Cena back on RAW would be a welcome change. Cena did his role in helping SmackDown out post-Draft, and the roster has become so stacked since his departure that he doesn't really have a place in it anymore. This was clear when his WrestleMania angle was versus the Miz and Maryse. SmackDown has AJ Styles, Shinsuke Nakamura, Kevin Owens, and Sami Zayn to help them out.
But take everything with a grain of salt save for the Reigns bit, as his announcement last week made it pretty clear to us.
Tyson Kidd is back working in the WWE as a producer. He's officially working on SmackDown now to be with his wife Natalya, which also allows him to film Total Divas. Kidd's been sidelined with a spine and neck injury since 2015, after taking a Muscle Buster from Samoa Joe in a dark match. (Source: WON)
We say: That's great to hear. Tyson is quite the great worker and his knowledge in producing matches would definitely lead to even better stuff on SmackDown.
As you can probably guess, people backstage were not happy when LaMelo Ball started using the N-word in their MizTV segment on this week's RAW. There was "chaos," and Vince McMahon was definitely unhappy that it happened. (Source: F4WOnline)
We say: That'll make you think twice about putting on undeserving "celebrities" on your wrestling product.
Let us know what you think of today's news in the comments!
Photo from WWE