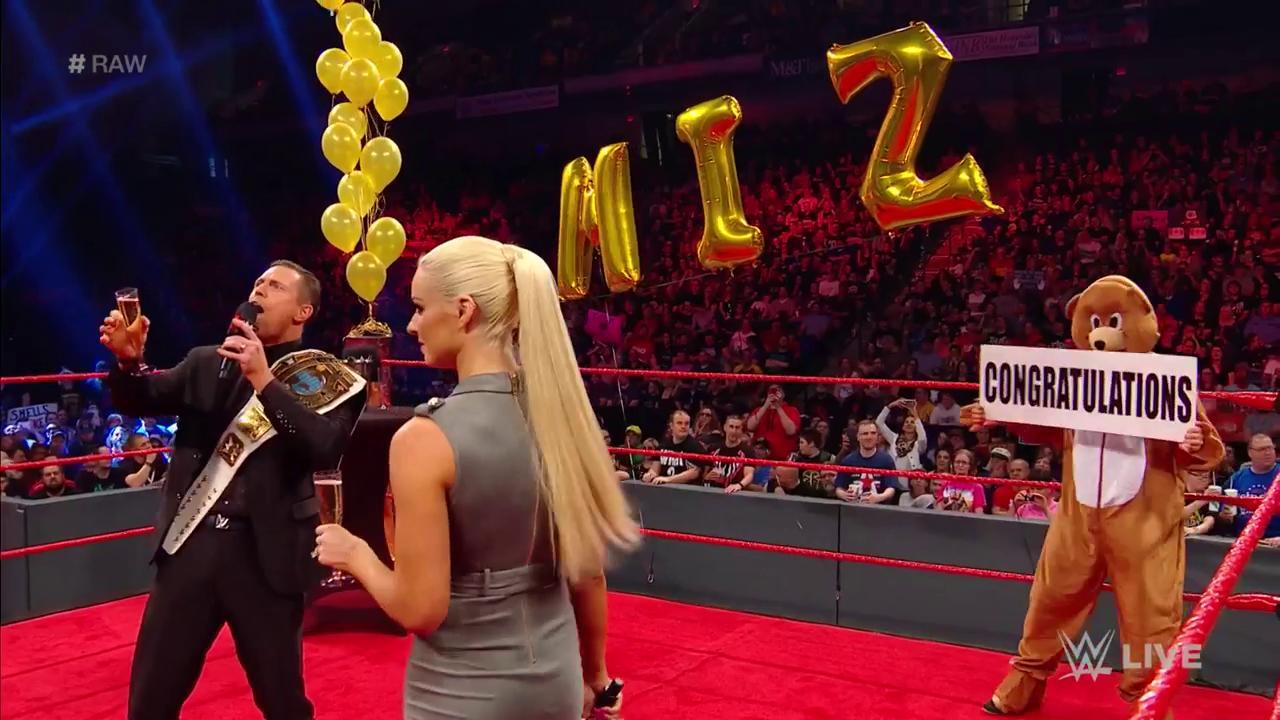 It is hard to argue when people say now is a great time to be a wrestling fan.
We've got the WWE spewing off wrestling content like happy hour at a TGIFriday's, NJPW pulling a Daenerys and sailing forth to conquer their own Westeros, UK leaving the EU but bringing their squared circle talent to a worldwide audience, the local wrestling scene growing quicker than you can say "swindler stop swindling," John Cena splattered all over mainstream media, Jinder Mahal as the WWE Heavyweight Champion, and Roman Reigns still oohwaaaaahhh-ing.
Yep, aside from that last part, great times indeed!
Basically, what we're trying to say is that there's a whole lotttttttttttttttttttttta wrestling going on, and sometimes it's just hard to follow the goings-on and happenings around the pro-wrestling scene these days.

And that's why we bring you your weekly dose of wrestling in a nutshell, your packed punch to everything and anything wrestling with the Smark Henry Weekly Wrecap!
Each week we will give you FIVE of the must-follow/watch/digest/mark-out matches, storylines, and spots that would keep you up-to-date before this week's wrestling!
*****


1. Going Extreme... or not?
Suffice to say, this year's
Extreme Rules
wasn't as extreme as compared to years past, but this didn't mean it was any less. Despite a few head-scratchers with Austin Aries falling short yet again and the woeful Alexa Bliss-Bayley match, it was a solid card overall with great wrestling and the right results.
Oh, and we will never get tired of watching Jeff Hardy throw caution to the wind.
Read more in our
Extreme Rules
review
here
.
2. Right in the Grandfather Clock!
Our new RAW Reviewer writer Nicole was right in saying that this week's episode had a lot of action outside of the actual wrestling. I mean, hey, nothing wrong with progressing storylines and building character work, but I'm sure there could be a better balance to fill out three hours of a wrestling show.
Although I wouldn't mind seeing The Miz going ham over inanimate objects for an extended amount of time. Just when you think The Miz has peaked, he adds another wrinkle to his character with this paranoia.
Oh, Roman wins and Brock Lesnar's showing up next week. Yay.
Nicole has more to say about
RAW
in her column
here
.
3. Best Case Scenario
That was what you can say about Lana finally making her debut, asking for a spot in the Women's Money in the Bank, but getting a Women's Championship match instead. Or how the Fashion Police dealing with more TV time. Not much though with the Legend Listener Randy Orton and the Modern Day Maharajahusky-voice promos.
But what the main event picture lacked was more than made up for by the rest of the show. From lowly Mojo Rawley and the tag team penitentiary up to the Money in the Bank upper midcard,
SmackDown Live
is a picture of consistency with in-ring action and off-screen writing.
Jinder Mahal's entrance was BOSS!
#NitPickRick breaks this week's
SmackDown Live
episode further
here
.
4. Prince or the Pauper?
One more Austin Aries match?
205 Live
has been under the reign of Neville for quite a while, but the King of the Cruiserweights needs to find himself some credible challengers to the crown soon or this could turn sour real quick.
TJP getting spurned could be the answer to this impending concern. Whether it is an actual turn or just him adding an edge to his game, TJP's recent run towards Neville could help keep the freshness of
205 Live
afloat, but we need to see how they play out this dynamic.
Regardless,
205 Live
still needs more players.
Smark Henry EIC and veteran PWR Bootcamper Ro Moran shows us who the other Cruiserweights are in his power rankings
here
.
5. Republika on lock!
The Manila Wrestling Federation brought their second stand-alone show yesterday to Makati Cinema Square and offered an intriguing, exciting display of storyline development, character introductions, and of course, high-flying action!
— Michael Bueza (@mikebueza) June 10, 2017
It's too soon for an official review, but Smark Henry has got you covered with the quick results
here
.
*****
To be honest, this wasn't one of the most packed wrestling weeks ever, but you can expect Smark Henry to keep you up with the highlights and the down-lows in this new series of weekly dose of wrestling going-ons from the top rope to the backstage! Catch you next week!
*****
Sound off on the comments below or tweet us at @SmarkHenryPH and @imbatlynch for your questions, violent reactions, and what you want to see here more in the future.