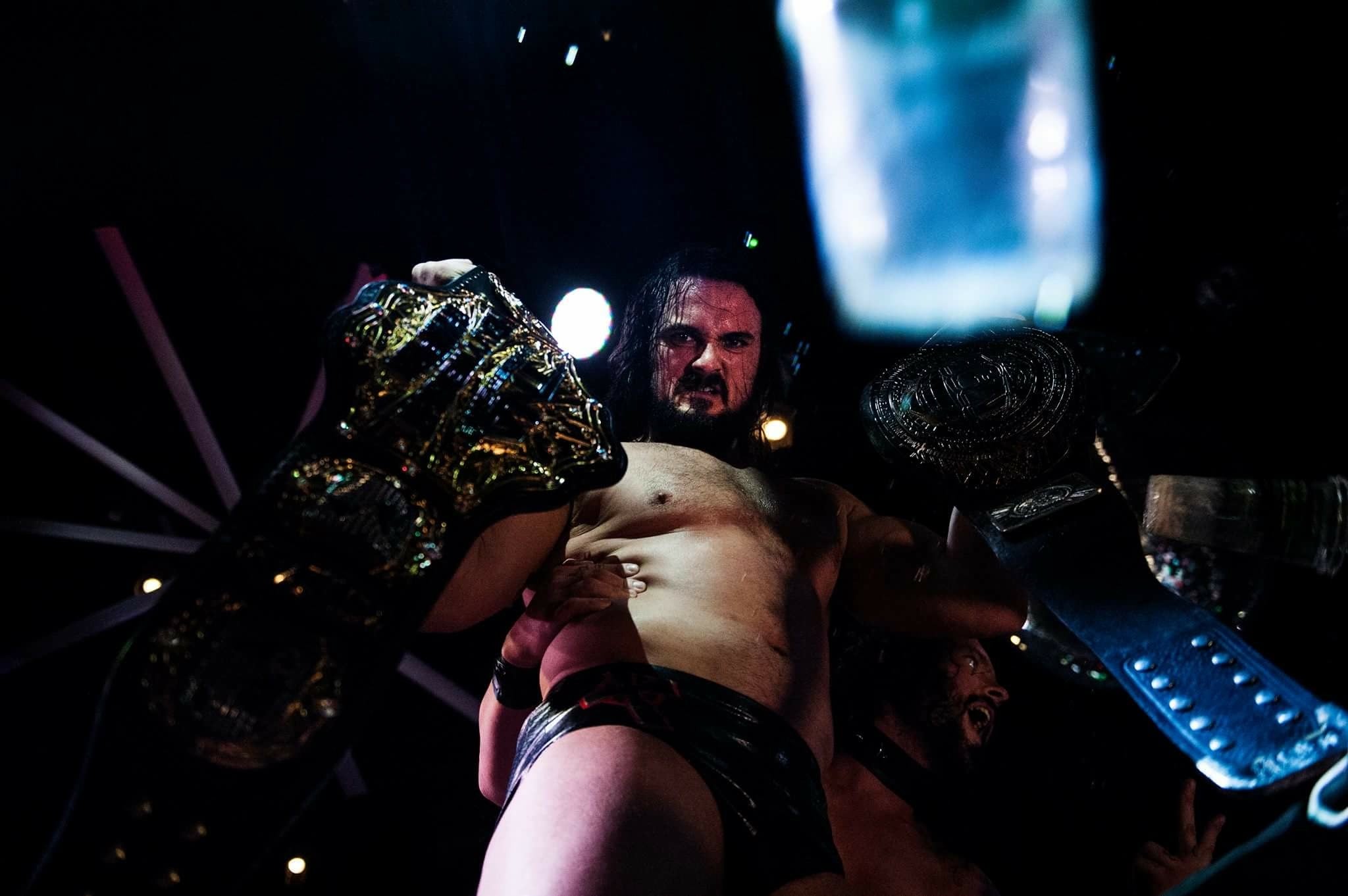 Good morning, and this is your daily Grapevine! This section of Smark Henry is where we round up all the founded and unfounded rumors abound the pro wrestling scene that you may have missed over the evening.
Indie wrestling is coming to the WWE Network:
WWE is close to finalizing a deal with Insane Championship Wrestling to air on the WWE Network. The deal would be good for two or three years, but it's still unsure whether the deal would cover live events or just put their content up on demand. This comes after WWE surveyed fans on which indie promotions they wanted to see on the Network, and ICW would most likely be not the last promotion to show on the Network. However, WWNLive promotions already partnered with FloSports will most likely not be available for a WWE Network deal for a while. (Source: PWInsider)
We say:
That's a huge deal, and while ICW isn't exactly the top-of-mind promotion fans would want to see represented on the WWE Network, the fact that this is happening proves that WWE really is serious about being
the
hub of wrestling around the world. Just not sure how Drew Galloway is going to feel about this, though.
Kurt Angle's Hall of Fame induction deal isn't closed to possible wrestling dates with WWE. He said in an interview with ESPN that all they focused on was the induction, and that he and Triple H didn't discuss wrestling, meaning it isn't out of the question. (Source: ESPN)
We say: Considering how he wrestled his farewell tour in the indies, it'll be best if he just wrestled one big WrestleMania match and rode out into the sunset. That is, if they can find space for him in an already stacked-looking WrestleMania 33.
Darren Young got injured in a taping for Main Event today. He was facing Epico of the Shining Stars when he took a bump on the apron that seemed really bad for his arm. The match had to be stopped. (Source: WrestlingInc)
We say: Oh, boy. That's another injury for D-Young, a guy who's still been trying to find momentum for his career.
Let us know what you think of today's comments!
Photo from ICW