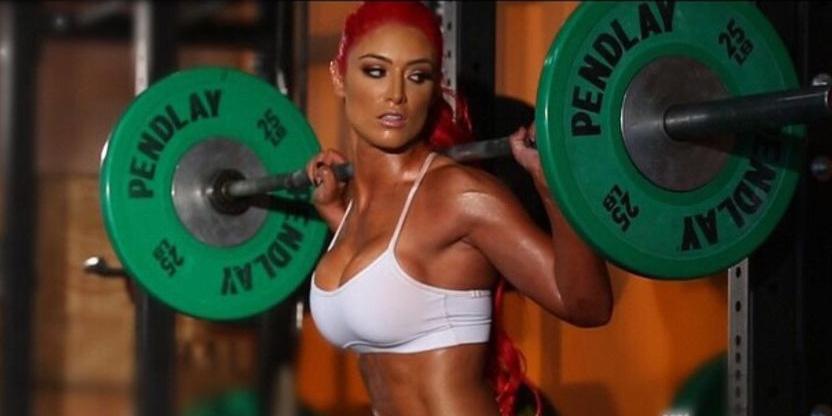 Good morning, and this is your daily Grapevine! This section of Smark Henry is where we round up all the founded and unfounded rumors abound the pro wrestling scene that you may have missed over the evening.
There might be something fishy going on with the breaking news
du jour:
Eva Marie's husband is claiming that her suspension is "unjust." Jonathan Coyle tweeted that the public will be "outraged" to find out the real reason, which they're apparently coming out with soon.
When the public finds out why my wife was unjustly suspended they will be absolutely outraged! Official statement and facts coming soon.

— Jonathan Coyle (@Jonathan_Coyle) August 18, 2016
We say:
Dude. Don't do it. Do not do it. Remember what happened to Adam Rose? Wait until Eva is no longer with the WWE, whenever that will be, and then get your story out.
Could James Storm's departure from TNA be a work? Storm, who cut a promo on the latest Impact Wrestling tapings saying that he's done with the company, tweeted that the reason for his leaving is some things that apparently happened backstage. Him mentioning the Impact Wrestling Twitter account may be a sign that it's part of a storyline, however. (Source: WrestlingInc)

Due to some things that happened this Thursday on

@IMPACTWRESTLING

. It seems I can't talk about things yet due to some legal BS.

— James Storm (@JamesStormBrand) August 16, 2016
We say:
That's really interesting, because TNA will need Storm more than ever now that NXT is pretty much what
Impact
should have been in its renaissance. Besides, with Bobby Roode and Austin Aries (and possibly Eric Young one day) in NXT, Storm being there will be really redundant.
Let us know what you think of today's news in the comments!
Photo from WWE