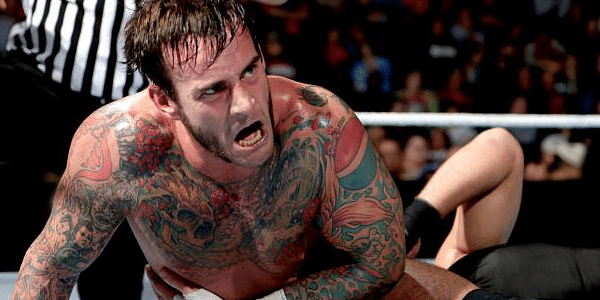 Good morning, and this is your daily Grapevine! This section of Smark Henry is where we round up all the founded and unfounded rumors abound the pro wrestling scene that you may have missed over the evening.
CM Punk's UFC debut has apparently been moved:
According to Ariel Helwani, CM Punk's debut is likely not happening at UFC 202. Apparently the plan now is to have the CM Punk vs. Mickey Gall fight at UFC 203, but that's not even close to being final.
We say: Ruh-roh!
It seems as though the two monthly PPVs plan post-brand split is moving forward. It was previously reported that WWE trademarked the Clash of the Champions name for their use a while back, and now there seems to be confirmation that it will be a RAW PPV. Also to return apparently are Backlash, No Mercy (both for SmackDown), and Roadblock for December. This new calendar is only for the rest of 2016 so far. (Source: Reddit)
We say: Oh, boy. Even though we missed PPVs like Backlash, this is going to be so much wrestling fatigue when this happens.
Let us know what you think of today's news in the comments!

Photo from WWE