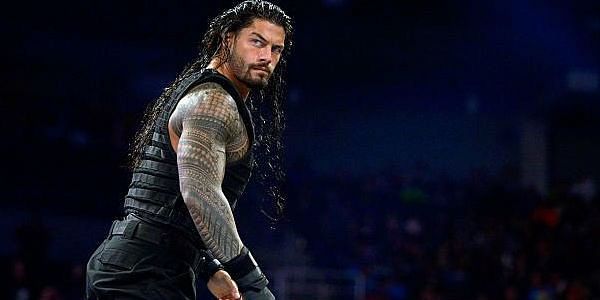 Good morning, and this is your daily Grapevine! This section of Smark Henry is where we round up all the founded and unfounded rumors abound the pro wrestling scene that you may have missed over the evening.
We have more info on the big news of the day:
Yes, it seems WWE knew about Roman Reigns's Wellness Policy violation before Money in the Bank. That means they knew about it after the announcement of the Battleground main event, a triple threat match for the WWE World Heavyweight Championship. There are no details yet on how he violated the Wellness Policy. Roman's 30-day suspension would put his return a few days after the WWE Draft on the July 19 SmackDown, but well before Battleground on July 24. (Source: Wrestling Observer Radio)
We say: Now we know why Roman lost clean to Seth Rollins. To put it in even bigger context, however, Roman's inclusion in the title match despite his violation means that although the company might not trust him right now, they still like him enough to put him in the title scene. It could have easily been a Seth/Dean rematch. We'll give you updates on this breaking story as it develops.
About the alleged Paige incident at Las Vegas on Sunday night, it's still unconfirmed as to whether the woman was indeed Paige. The incident involved a woman and a man, who look like Paige and Alberto del Rio; the police received a call about a woman behaving erratically and running through traffic. The woman was taken to the hospital for a medical evaluation, but was led to the ambulance in handcuffs. There were no charges filed and the woman was not admitted to the hospital, but WWE is investigating the incident. Police would not release the identity of the woman for privacy reasons. So far, Paige hasn't been affected onscreen by this. (Source: WrestlingInc)
We say: What a mess. The people in the photos do look like Paige and del Rio, but from the news surrounding it, it seems like there was really no damage done.
Original plans for Money in the Bank called for Becky Lynch turning heel, not Natalya. No word yet on why the plans were changed. (Source: PWInsider)
We say: Good idea. Becky Lynch is really over as a babyface right now, no matter how popular Sasha Banks gets. Natalya does need a change, and it's easier to establish a division of Sasha, Becky, and Paige being your top faces going up against Charlotte, Dana Brooke, and Natalya. (We miss Emma so much.)
Let us know what you think of this week's news!
Photo from WWE