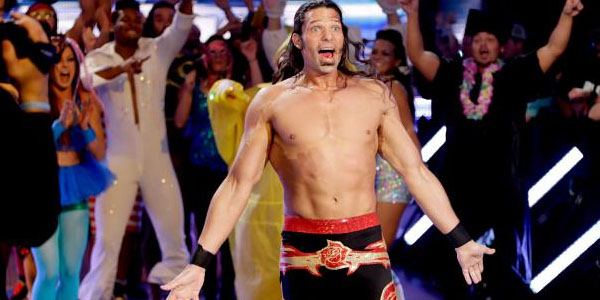 Good morning, and welcome to the daily Grapevine! Here is where we round up all the rumors, hearsay and tidbits of news from the wild world of professional wrestling that you may have missed over the evening.
It's a slow news day, but we do have an intriguing and mysterious bit on Adam Rose:
Adam Rose took everyone by surprise in going to social media to defend himself after his Wellness Policy violation, but in a good way. Rose has been claiming that he had not done anything wrong as he was taking "prescribed medication [he and his doctor] had been following protocol on," and has been promising an updated statement on the matter. Speaking out apparently isn't usual behavior for him, as he's known to be a quiet hard worker backstage. WWE officials were not aware of his plans to release a statement, and while his colleagues were shocked at the move, it reportedly earned him a lot of respect.

On a related note, apparently Konnor did not test positive for anything illegal. No word yet on why he was suspended. (Source: PWInsider)
We say: This Wellness Policy episode gets more and more intriguing with every turn. We're actually more willing to believe that the Radical Mongoose didn't do anything wrong, but if whatever medication he was on is actually on the ban list, then he doesn't have much of an excuse. It's like the Maria Sharapova incident—she didn't do her due diligence and no matter her intentions, the law is the law. The Konnor story is more intriguing; we wonder what that's about.
What do you think? Did Adam do anything wrong, or is WWE at fault for suspending him and Konnor? Let us know what you think in the comments!

Photo from WWE