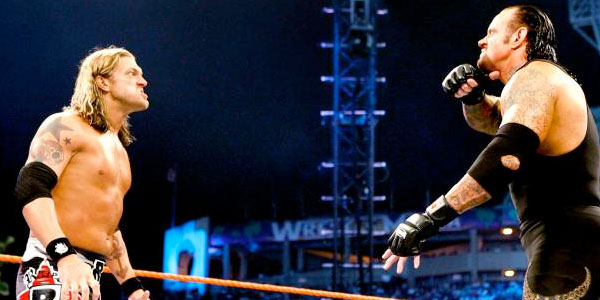 Good morning, and this is your daily Grapevine! This is where we round up the most interesting rumors and news happening in the wild world of wrestling that you may have missed over the evening.
We already have info on where next year's
WrestleMania
is going to be (assuming they make it that far... jk):
WrestleMania 33 is going to be at the Citrus Bowl in Orlando, site of WrestleMania XXIV, once again. According to The Orlando Biz Journal, WWE made a proposal to the Orlando Sports Commission to hold Mania either last year or this year. WWE should be having a press conference next Tuesday to make the announcement. (Source: WrestlingInc)
We say: Sounds great. WrestleMania XXIV was a good event, well-received by all, and while the venue generally has nothing to do with that, it just gives us some good vibes. Expect NXT to have a good showing since it's in their home turf.
If you were looking for Roman Reigns on this week's RAW, he was kept off after his surgey to fix his deviated septum. He'll be booked on all episodes leading up to WrestleMania, except he's not scheduled for the March 14th RAW in Pittsburgh. (Source: WrestlingInc)
We say: Hey guys, it's Mania season. Force your golden boy to come to the shows.
Luke Harper vs. Brock Lesnar, as well as a bunch of other matches, seems to not be happening at Roadblock anymore. Others taken off the listing include Sheamus vs. Roman Reigns, Chris Jericho's Highlight Reel, and AJ Styles in action. (Source: WrestlingInc)
We say: WWE's gonna have to make a card for this in a week and fast, because beyond the main event the whole thing's seeming like a trainwreck.
Photo from WWE