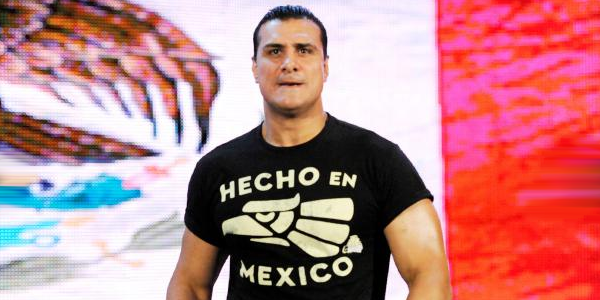 Good morning, and welcome to the daily Grapevine! Here is where we round up all the rumors, hearsay and tidbits of news from the wild world of professional wrestling that you may have missed over the weekend.
If you're wondering where Alberto del Rio is sometimes:
Alberto del Rio has been pulled from live events for the past couple of weekends due to some injuries. He was also not present at last week's SmackDown. He was suffering from a back injury earlier this year after taking a German suplex from Brock Lesnar, but it's unknown whether these issues are new. (Source: PWInsider)
We say: At least they're letting him take some time off, even if it's to protect the WrestleMania match. We hope WWE adopts this policy more year-round.
Brie Bella is finishing up with WWE after the post-WrestleMania RAW. Both Brie and Nikki will be present at this week's RAW from Brooklyn. Brie was off TV last week due to Daniel Bryan's health issue, which caused WWE to cancel his scheduled appearances. (Source: WrestlingInc)
We say: Happy trails, Brie. Best of luck with everything.
Photo from WWE