Happy Good Friday, Henrinites! After this week's Holy Week-themed features on some of the most
facepalmable wrestling moments
and
bad character gimmicks
inspired by religion, you didn't think we were going to let #FinisherFriday zip by without riding the whole spirit of the season, did you?
So while we all take a break to reflect on life, let's pay tribute to a select range of slams and strikes that seem to have found their roots in religious literature.
Time to get biblical!
1. Crucifix Bomb
We certainly don't think anyone is rising on the third day after taking this nasty elevated powerbomb variant. Made famous by the likes of Razor Ramon, Mordecai, and Sheamus, the crucifix bomb is one of those moves that makes even the most seasoned fan cringe with its impact.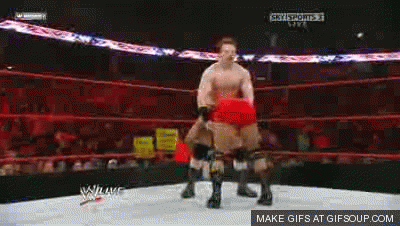 It takes a lot of horsepower to elevate a 250-pound opponent nine feet up in the air like this, but the rewards are worth it. If the crucifix bomb had been around in New Testament times, perhaps the Romans would have had a more brutal way to finish off convicted criminals.
2. God's Last Gift
Back before Seth Rollins was breaking faces with his Curb Stomp or Pedigree, or soaring through the air with his Phoenix Splash, he was breaking necks with this vicious cradle fisherman buster called God's Last Gift.
We know quite a few fans who've clamored for Rollins to return to this apocalyptic finisher from his days as Tyler Black, but we're pretty sure that ain't happening. God's Last Gift could very well be the one move even a beast like Brock Lesnar wouldn't be willing to take.
3. Angel's Wings
Some fans have called Christopher Daniels the biggest "what if he'd made it in the WWE?" case, and we're not surprised. The man is a master of the ring, and his spinning double underhook sitout facebuster (whew!) is clear proof in itself.
Smooth, deadly, and decisive. That's Angel's Wings for you—one moment you're sailing off the ground like an airborne cherub, the next you're smashing nose-first into the mat with the velocity of a meteor strike. Not fun.

4. Hail Mary
Arm Anderson and Tully Blanchard may have made the spike piledriver famous in the mid-1980s, but Mike Bennett and Matt Taven made it downright
filthy
.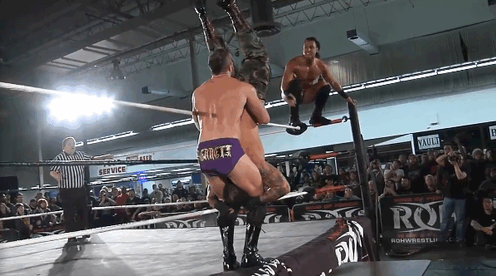 The Hail Mary is one of those moves where you just have to cross yourself and pray you don't end up with fractured vertebrae or a severed spinal column. Maybe the reason why tag team wrestling just can't seem to find its groove is because nobody wants to be doomed for this bad boy of a move.
5. Celtic Cross
His name is Finlay and he likes to fight, and with this debilitating over-the-shoulder belly-to-back piledriver (double whew!) called the Celtic Cross, we understand why nine times out of ten he's the last man standing.
There's nothing pretty or graceful about this unholy finisher; it dumps you on your head. Period. Given the choice between getting nailed with either it or the Fighting Irishman's trademark shillelagh, we bet quite a number of wrestlers would settle for a caning instead.

6. Clothesline From Hell
What do you get when an angry three-hundred pound Texan is charging at you with a full head of steam, swinging his big beefy arm at your throat like he was Thor? A one-way trip to the depths of hell, that's what.
JBL may not have been the first man to use the lariat clothesline, but he was probably one of the meanest. Just seeing men fold up like accordions after getting blasted with it makes our own necks hurt.
7. Right Knee of God
Yukio Sakaguchi may not look particularly imposing, but his patented knee strike makes men swear they've been run over by God Himself.
We're suckers for knee-based finishers and this one is no different.
Knee kicks have been measured to reach a velocity of thirty-five miles per hour
—enough to cave in someone's sternum by two inches. If that isn't enough to convince you that you just got smote down by divine intervention, you're either dead or in denial.
*****
Got any more biblical-themed finishers for us, Henrinites? Which one of these is your favorite? Let us know below!