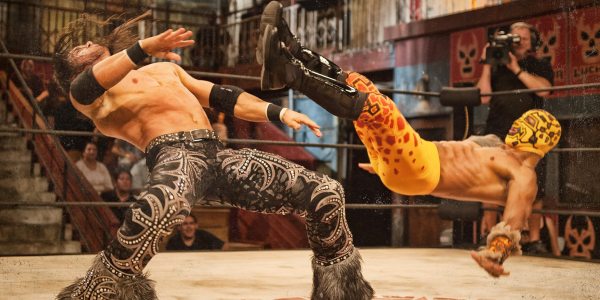 Good morning everyone, and welcome to the Grapevine! This is our daily post rounding up all the interesting rumors from the wild, wild world of pro wrestling that you may have missed over the evening.
Apparently
Lucha Underground
is losing a lot of money:
If Lucha Underground wants to have a fourth season, it has to do something to raise funds real quick. They still have enough left over for their third season, which they will tape later this year and through 2017. Apparently, after two seasons they've lost less than half the money TNA has lost after 10 years. Producers are also looking to get a movie off the ground. (Source: WON)
We say: We have a feeling that the show is steadily rising in popularity so exposure shouldn't be too much of an issue, but how about actually selling tickets to tapings? It wouldn't be much considering there are only a handful of tapings for each season, but we're pretty sure that Lucha Underground is already a product people are willing to pay real money for. You don't have to keep papering the studio anymore.
In news you've already heard, apparently the Undertaker will now be facing someone who isn't on the roster. To take the rumor to another level, it's apparently someone who isn't currently an active wrestler. The top candidates for this spot are Sting, Goldberg, and the Rock (who has already been ruled out of action due to movie insurance issues). (Source: WON)
We say: This might have to be the biggest WrestleMania red herring we've seen all season. We're pretty sure Sting has still not recovered from his neck injury. Goldberg could be a really out-of-left-field pick if things are really hush-hush. But is this even the best idea in the world? Why is it so hard to pluck a young guy up and give him the star-making moment of handing Undertaker his second Mania loss?
NXT stars will be at the March to WrestleMania: Live From Toronto WWE Network special next month. Among the names scheduledto be there are Sami Zayn, Enzo and Cass, and Dash and Dawson, but it's still not confirmed whether they're even appearing on the show. (Source: WrestlingInc)
We say: Sounds interesting. If they show up on the card, it could possibly be a sign of call-ups to come.
What do you think? Is Lucha Underground in real danger? Who do you want Undertaker to really face? Let us know what you think in the comments!

Photo from WhatCulture