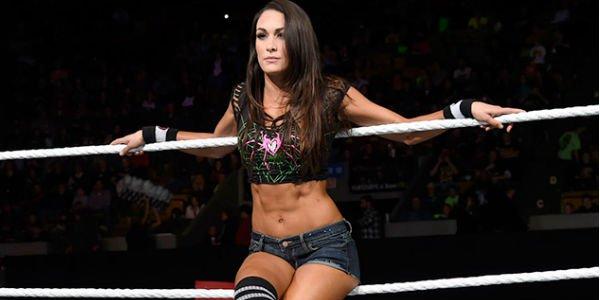 Good morning everyone, and welcome to the Grapevine! This is our daily post rounding up all the interesting rumors from the wild, wild world of pro wrestling that you may have missed over the weekend.
Looks like we have another retirement on our hands:
Brie Bella is apparently leaving the WWE soon. However, it has nothing to do with Daniel Bryan's retirement as she's been wanting to leave so she can start a family. Her decision was made long before Bryan announced his retirement. Brie finishes up either early or the middle of this year. (Source: Wrestling Observer Radio)
We say: We can't blame her if this is what she wants. It's just a shame that arguably two of the biggest model-to-wrestler success stories of the modern era have to hang it up, one way or another. Here's hoping Nikki—the better twin—makes a full recovery from her injuries.
The WWE held NXT tryouts recently. Here are the notable names on the list: Tony Nese from EVOLVE, Cedric Alexander from ROH, Deonna Purazzo, John Skylar, and Corey Hollis from NXT, as well as a multitude of other names from the NFL and martial arts. (Source: Squared Circle Sirens)
We say: This looks highly interesting, although also notable for the lack of overly-popular names. (Perhaps Triple H already locked them down?) What we do have to wonder about, however, are the NXT jobbers—since they already get booked on the show, why do they still have to go through the tryouts? They should have gotten the right to an option or something.
Speaking of indy stars, Zack Sabre, Jr. might be getting into the WWE by way of their de facto partnership with EVOLVE. ZSJ is getting a work visa and will be working full-time for EVOLVE this year. (Source: WON)
We say: YES! YES! YES! Let's make this happen, Hunter!
What do you think? Would you miss Brie when she leaves? Would you be excited for ZSJ in the WWE? Let us know what you think in the comments!
Photo from WWE